With breathtaking scenery and endless once-in-a-lifetime experiences, plus a long list of airlines offering convenient flights from both North America and Europe, Iceland has emerged in recent years as a top honeymoon destination.
From its many invigorating geothermal spas like the Blue Lagoon to a surreal landscape home to volcanoes, glaciers, waterfalls, and black sand beaches, it's easy to see why so many honeymoon couples are fascinated by this incredible country.
Below you'll discover 10 of our must-do activities and experiences for newlyweds soon to embark on their Iceland honeymoon. After you've discovered your favorites, get started on your honeymoon registry and pack your bags for a most amazing trip to "The Land of Fire and Ice."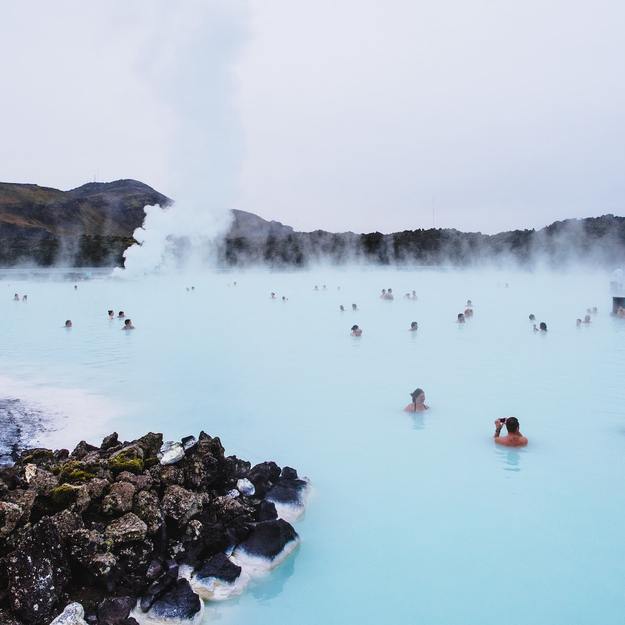 Visit Geothermal Pools and Hot Springs
Honeymooners cannot visit Iceland without a dip in one of its hot springs, spas or lagoons. The high geothermal activity in Iceland has produced an abundance of natural hot springs, and bathing is a very popular activity with both locals and visitors.
One of the most famous hot springs in the country is the Blue Lagoon. If you plan to visit, make a reservation for late afternoon into early evening so you can watch the crowd quiet down, and enjoy a nice period of relaxation and reflection on your amazing honeymoon trip. Another terrific spot is Laugarvatn Fontana and is conveniently located in the center of the Golden Circle. The facility features steam baths, relaxing soaking pools, saunas, and even a geothermal bakery.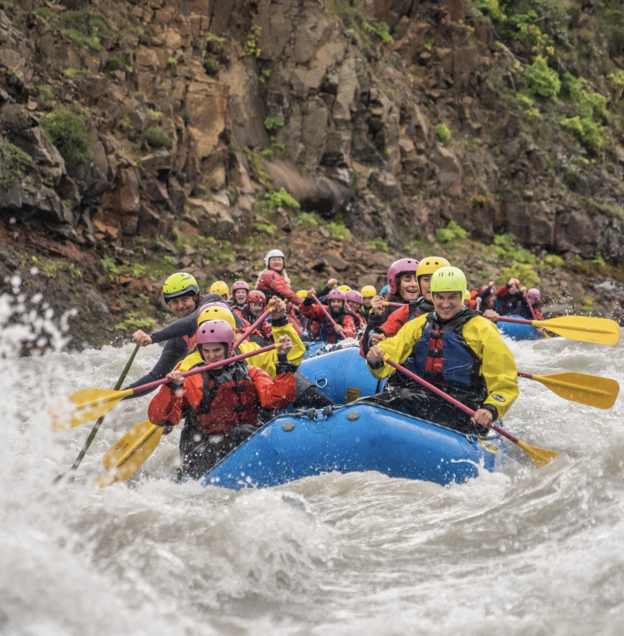 Image courtesy of @vikingrafting
Grab a Paddle and Go Whitewater Rafting
Looking for some white-knuckle experiences while on your honeymoon? Thanks to steep canyons and fast-moving glacial rivers, Iceland offers some thrilling whitewater rafting.
The East Glacial River Gorge is one of the top spots to hit the water. Through Viking Rafting, you'll embark on an action packed 6-hour excursion through Iceland's river wilderness, which includes some of the best whitewater in Europe (e.g. class IV+ rapids) and spectacular scenery.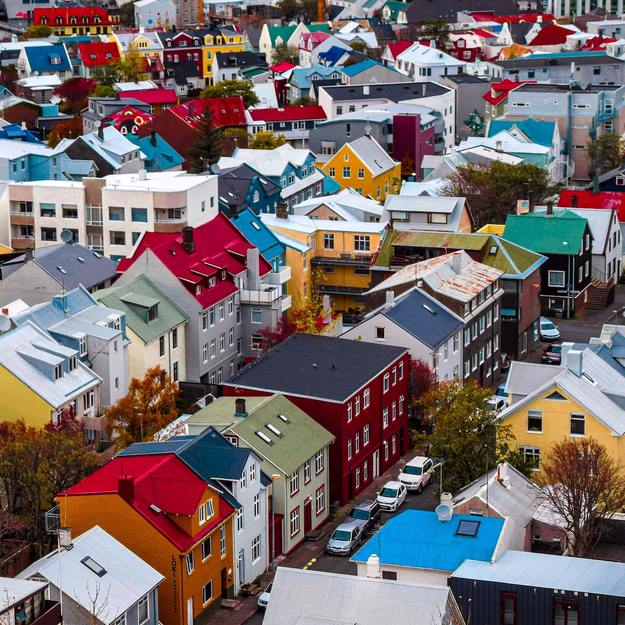 Explore Reykjavik
Iceland's capital is a colorful and very walkable city filled with great restaurants, shopping, unique sites, and one-of-a-kind experiences. Use the first few days of your trip to decompress and explore town. After checking into your Reykjavik hotel, be sure to visit the many local shops along Skólavödustígur and Laugavegur streets.
For an amazing birds-eye-view of the city, head to Hallgrimskirkja Church, which is the tallest building in the city and largest church in the country. Also, check out the schedule at Harpa Concert Hall, home to the Iceland Symphony Orchestra, the Icelandic Opera, and a wide range of exhibits and shows.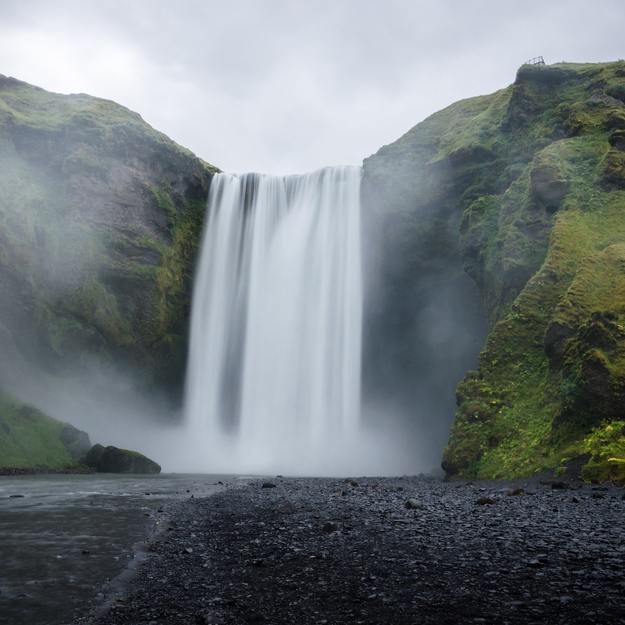 Take a "Golden Circle" Road Trip
Hit the road for Southern Iceland's "Golden Circle," the nation's biggest natural attraction of geysers, parks, waterfalls and spectacular vistas.
Make Thingvellir National Park your first stop. The park is now a UNESCO World Heritage Site and a terrific spot for hiking, fishing, snorkeling, and horseback riding. Next up, head to the Haukadalur geothermal area, home to the great Strokkur Geyser which erupts every eight minutes. The famous Gullfoss waterfall also awaits ahead, as do the graceful Seljalandsfoss falls.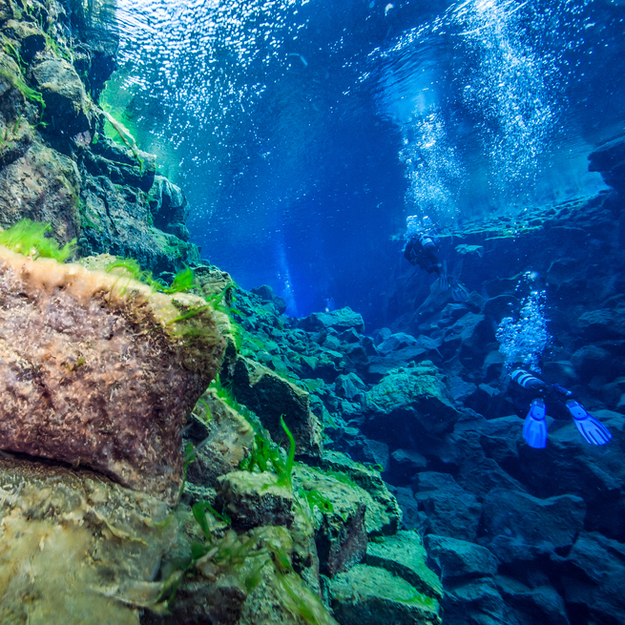 Go Snorkeling Between Two Continents
Believe it or not but you can snorkel in Iceland. This one-of-a-kind experience at Silfra will have you floating between two continental plates in crystal-clear glacial water. You'll have an amazing perspective of the mesmerizing colors and features of this underwater world.
Head out for an unforgettable day tour with DIVE.IS, who will even arrange pick up and drop off in Reykjavik before driving you straight to the snorkeling spot. The spectacular excursion ends with hot chocolate and cookies before a warm drive back to the city.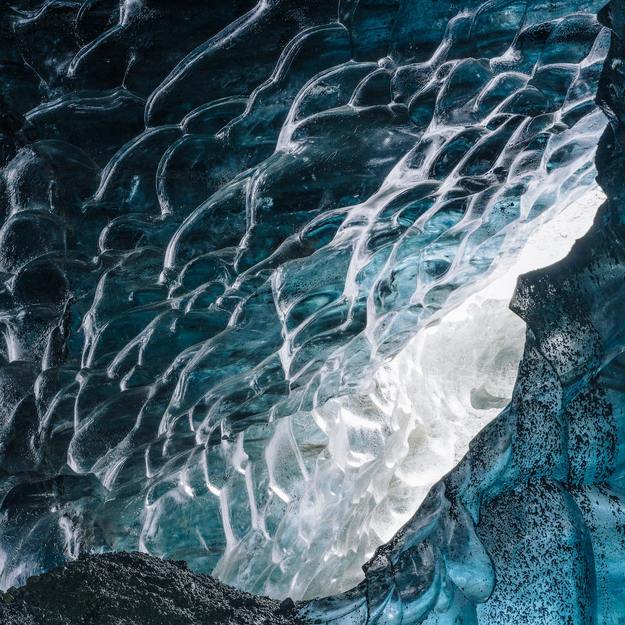 Join a Glacier Hiking Tour
With an experienced guide leading the way, couples can explore miles of dramatic glacier terrain, trekking through a mesmerizing wonderland of ice formations and incredible blue colors. Popular tours allow couples to experience a hike on Vatnajokull glacier, Europe's biggest glacier, plus a visit to a natural ice cave. Check out Arctic Adventures and Icelandic Mountain Guides for some of the top adventures.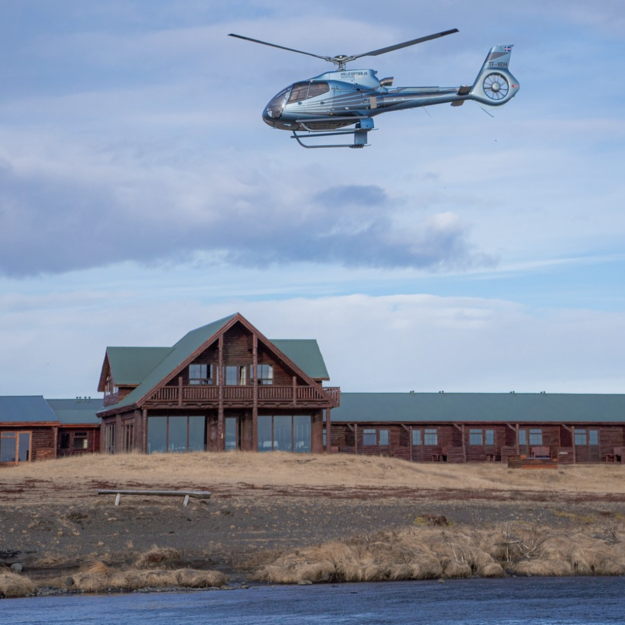 Image courtesy of @hotelranga
Book a Boutique Hotel in the Countryside
When you're ready to break away from the city, a boutique hotel stay will make for a most romantic and memorable experience. ION Luxury Adventure Hotel is a great option for couples looking to embrace Iceland's incredible landscape and plethora of outdoor recreation options. Highlights include 45 rooms with floor-to-ceiling windows, an on-site restaurant, and even a thermal pool.
Hotel Ranga is another top choice for honeymoon couples visiting the rural parts of Iceland. Situated about 75 minutes from Reykjavik, this 4-star hotel offers premium views of the aurora borealis, has a terrific on-site gourmet restaurant, and features comfy suites with Jacuzzis and country themes.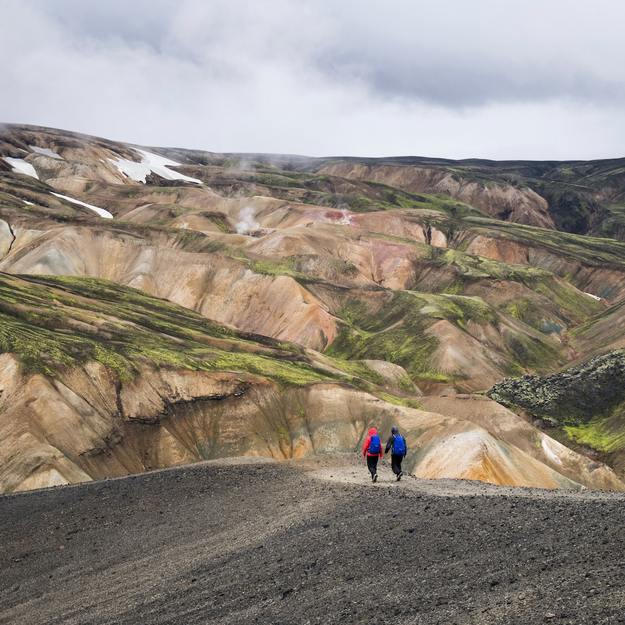 Hit the Trails of Iceland and Go Hiking
With an abundance of volcanic mountain ranges, craters, waterfalls, lakes, and geothermal rivers, Iceland is a hiker's dream destination. Consider hitting the trails of Mount Esja just outside of Reykjavik, plus Glymur, where a 4.3-mile-long loop trail includes a stunning waterfall. Also, many hikes can be combined with a soak in a natural bath or lagoon such as Seljavallalaug, the Reykjadalur Valley, and Hveravallalaug.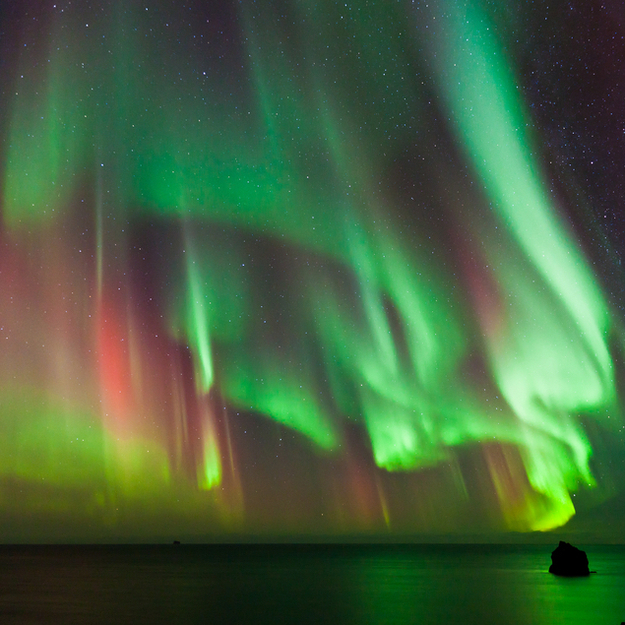 See the Northern Lights via Boat
View the Northern Lights from the North Atlantic Ocean as you sail along the coastline outside of Reykjavik. Not only will couples have a jaw-dropping perspective of the aurora borealis, but also a prime vantage point of Iceland's mountains and the beautiful capital lit up at night. Cozy overalls and warm beverages are provided as well.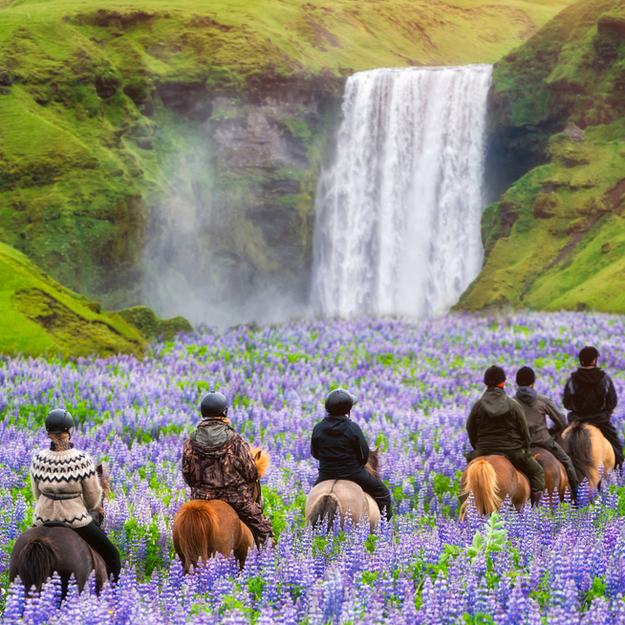 Go Horseback Riding
Intelligent, resilient, and friendly, the Icelandic horse is absolutely cherished in Icelandic culture. No matter if you're a beginner or experienced rider, Iceland offers a number of incredible horseback riding tours - all of which promise plenty of epic views and unforgettable experiences.
Through Núpshestar, couples can take a half-day excursion and follow the Thjorsa River and ride through the gorgeous Icelandic countryside. Or check out Vik Horse Adventure for a memorable journey on one of Iceland's famous black sand beaches.

Check out more honeymoon ideas, including accommodations, hotels, and travel information for Iceland by reading our Iceland Honeymoon Destination Guide.

In case you missed it:
10 Easy Ways to Make Your Honeymoon Extra Special