If you've dreamed of your honeymoon since childhood, you probably imagined a trip abroad. Maybe it's Greece in the spring, Paris in the summer or Belize in the fall. Wherever you've dreamed of travelling with your new husband or wife, chances are it isn't in your own backyard.
But while all those destinations are wonderful in their own way, you can find similar experiences domestically - for hundreds or even thousands of dollars less. When you've just emptied out your savings to throw the wedding of the century, there's nothing wrong with looking for budget honeymoon destinations.
Thankfully, newlyweds can have it all: romance, entertainment, relaxation and a reasonable price tag. Here are some of the best spots in the US to find just that.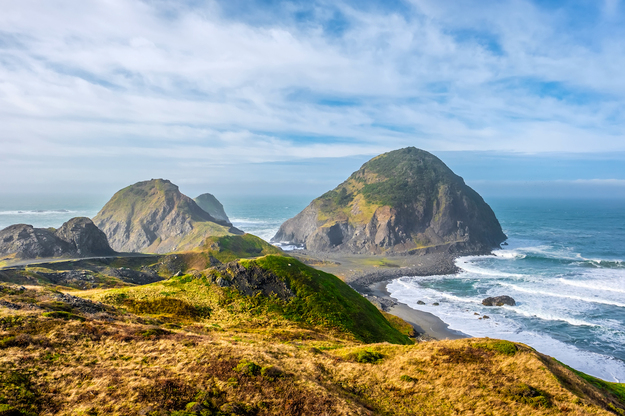 The scenic Oregon Coast offers endless possibilities for budget-minded honeymooners




1. Honeymoon on the Oregon Coast




Explore Coastal Oregon for a budget friendly honeymoon
Instead of going to ultra-expensive Seattle or the hipster hotspot of Portland, check out the wineries and beaches along the Oregon Coast. There's a reason this region is considered a hidden jewel of the Pacific Northwest.
With some planning, it's not hard to find an Airbnb with ocean views for less than $200 a night. Other costs will likely include a rental car to enjoy the scenic drives and wine tasting fees, which can be as low as $10 - or free if you buy a bottle.
Couples can fly directly to Medford, the heart of the Oregon Coast, or choose Portland if they're OK with a drive. Either way, flights should be less than $300 round trip.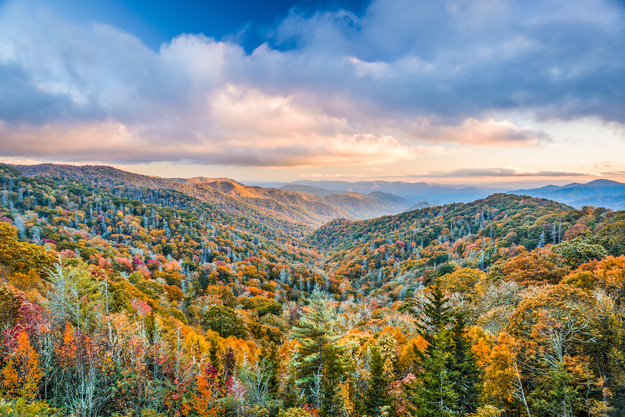 Taking a honeymoon trip to the Smoky Mountains near Gatlinburg is a beautiful idea
2. Honeymoon in Mountainous Gatlinburg, Tennessee




Visit Gatlinburg for an affordable honeymoon
Couples looking for a romantic mountain getaway can find it in Gatlinburg, Tennessee. Home to the Great Smoky Mountains, there are more than 10 hiking trails that start near Gatlinburg -- many with picturesque waterfalls and streams.
Accommodations near the city are affordable, typically costing less than $100 a night. It's also not hard to find round-trip flights between $200 and $300.
Outdoor enthusiasts will have ample room to explore here, and attractions like Dolly Parton's Dollywood amusement park are just 20 minutes away. There's plenty to do no matter the season. You can hike in the fall, ski in the winter and go white water rafting in the summer.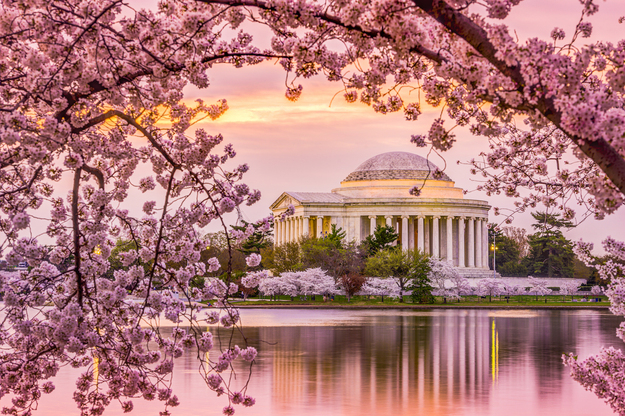 Cherry blossom season is a great time to honeymoon in Washington, D.C
3. Honeymoon in Historic Washington, D.C.




Enjoy a historical and cost-conscious honeymoon in Washington, D.C.
Most people don't think of Washington, D.C. as a getaway destination, but history and museum junkies will appreciate a honeymoon in our nation's capital. Admission to all Smithsonian museums is free, including the Air and Space Museum, the Natural History Museum and the Portrait Gallery.
The average hotel price is $197 a night, but you can find Airbnb rentals for less than $100. D.C. is a walkable city with a metro system, so you also won't have to pay for a rental car. Flying into D.C. can be pricey, but it's less expensive to fly into Baltimore and take the train to D.C.
Restaurants in the city can be costly, so consider staying at an Airbnb and cooking your meals there.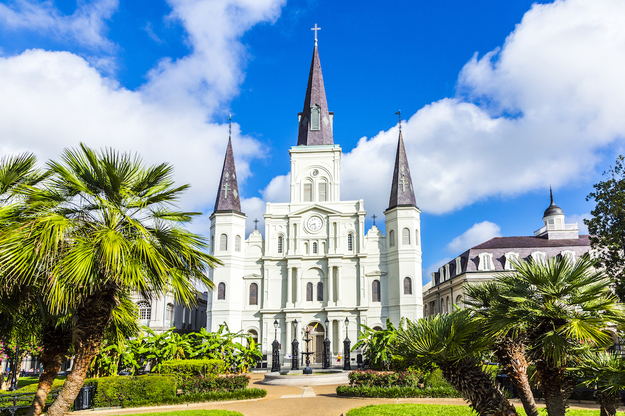 Jackson Square in New Orleans should be a stop on your New Orleans honeymoon
4. Honeymoon in Lively New Orleans, Louisiana




A vibrant honeymoon is a bargain in New Orleans
Culinary, music and architecture enthusiasts will enjoy a honeymoon in the Big Easy. Jazz fans can enjoy a nice Sazerac at one of the city's many jazz clubs, while those looking for some peace and quiet can check out the historic plantations with their giant oak trees.
Airbnb homes and apartments can be found for less than $100 a night, and the New Orleans airport ranks as one the most affordable in the country. Visit during the fall or spring for more temperate weather, but avoid holidays like Mardi Gras or the famous Jazz Festival.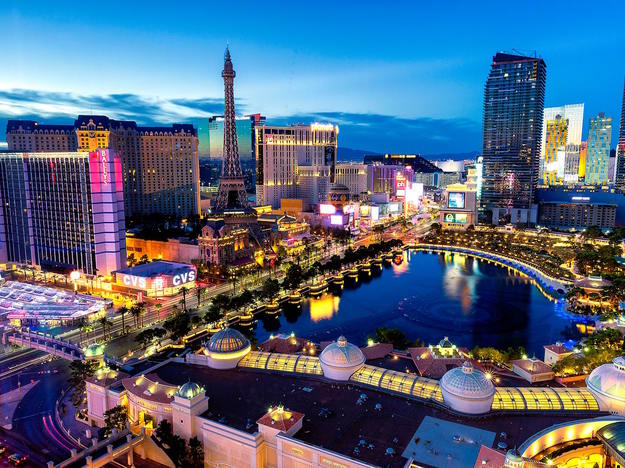 Couples who love big shows and nightclubs will enjoy a honeymoon in Las Vegas
5. Honeymoon in Energetic Las Vegas, Nevada




Partying newlyweds will enjoy a non-stop and cheap honeymoon in Las Vegas
For couples looking to party, Las Vegas is a perfect honeymoon destination. The variety of clubs, shows and five-star restaurants rivals any major city. Many tourists also visit the Hoover Dam, which is just 45 minutes away. If you're up for a longer road trip, the Grand Canyon is a 4.5 hour drive.
Flights to Las Vegas are some of the cheapest in the country, and the airport is close to the famous Vegas Strip. You can stay in an Airbnb near the casinos for less than $150 a night, which will likely be cheaper than most hotel rooms. Ride sharing is easy to find, and so cost-effective you won't need a rental car.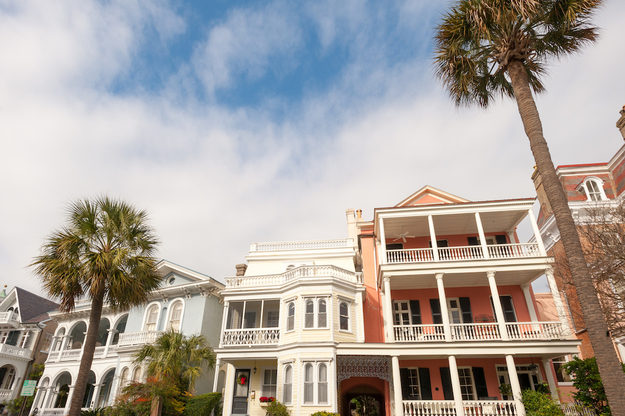 The pastel houses in Charleston make for a charming honeymoon
6. Honeymoon in Quaint Charleston, South Carolina




Newlyweds on a budget will enjoy strolling in budget-friendly Charleston
Honeymooners looking for a warm getaway will appreciate the colorful pastel homes and comforting southern cuisine of Charleston. This city feels soothing and idyllic, perfect for couples interested in a relaxing honeymoon. When you're done sightseeing in the city, take a picnic to Folly Beach.
Get a rental car if you want to take day trips to Francis Marion National Forest or the city of Savannah, which is just two hours away. If you book early, you can find Airbnb homes for $125 a night or less. Flights to Charleston can be found for $200 or less, depending on where you live.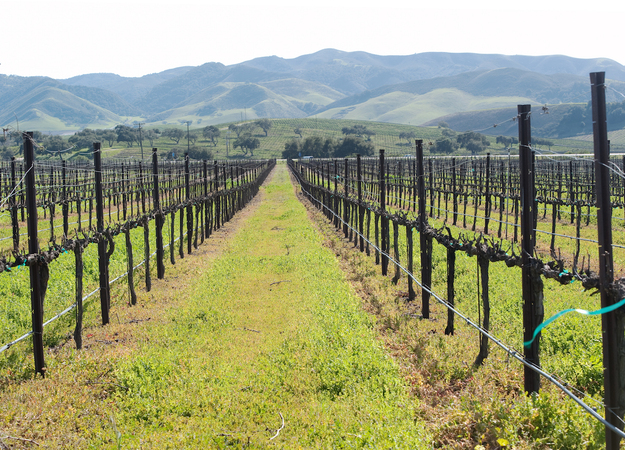 Wine fans and newlyweds will enjoy a honeymoon in Paso Robles
7. Honeymoon in Picturesque Paso Robles, California




The more affordable Paso Robles is a perfect honeymoon spot
Couples looking for a traditional Northern California winery experience will enjoy honeymooning in Paso Robles, California. It's less well-known than other California wine destinations, but you'll find more than 200 reputable wineries in the area.
Visitors can fly into San Jose or Oakland, two of the least expensive airports in the country, and drive down in just a few hours. Airbnb stays are cheaper than the more famous Napa Valley region. Once you've toured the vineyards, day trips for hiking or relaxing on the beach are easy to find.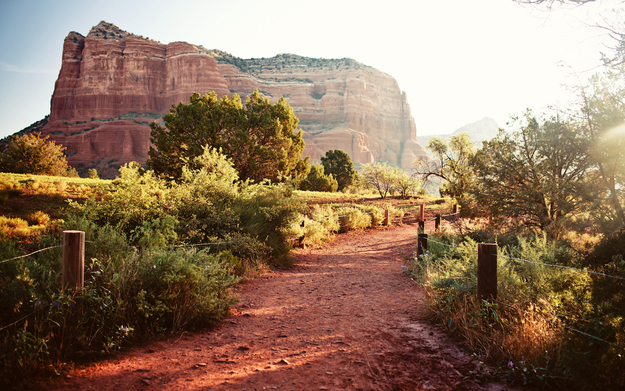 The red rocks of Sedona make for a beautiful honeymoon vista
8. Honeymoon in Colorful Sedona, Arizona




Couples on a budget will love the desert vibes of Sedona
The most affordable honeymoon destinations are bursting with free attractions. Sedona is one of those towns, prized for its beautiful rock formations and romantic sunsets.
Visitors can fly into Phoenix and drive the two hours down or fly to Sedona directly. There are plenty of Airbnbs for less than $100 a night, perfect for low-key couples who want to spend their days hiking and their evenings relaxing at home.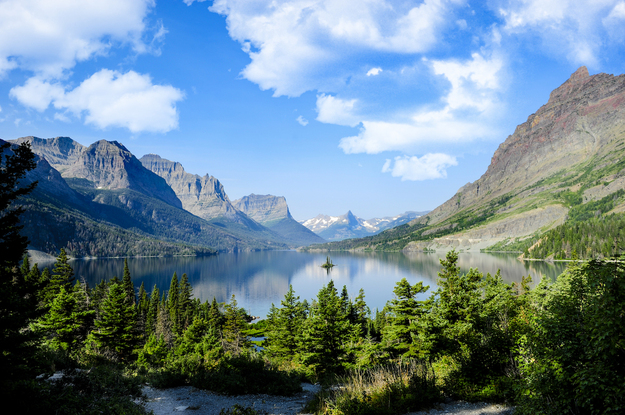 Outdoorsy couples will relish the views and trails at Glacier National Park
9. Honeymoon in Relaxing Glacier National Park




Camping couples will love honeymooning in Glacier National Park
Outdoorsy newlyweds will appreciate the stunning views and challenging hikes at Glacier National Park in Montana. This is one of the most renowned national parks in the country, filled with beautiful lakes and dizzying peaks.
National parks are a classic frugal vacation choice because entrance is usually very cheap. Glacier National Park only costs $35 for a seven-day pass. You can buy snacks and water bottles at a grocery store before you hike and camp on the grounds. Flights may be pricey depending on the season, so book ahead if possible.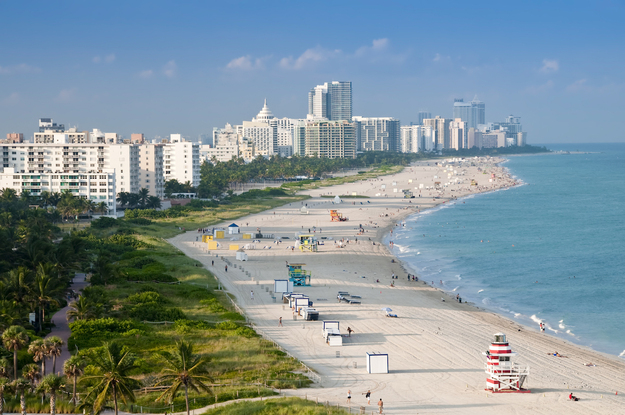 Visit Miami for your honeymoon and enjoy the beach, Art Deco architecture and Cuban influence
10. Honeymoon in Sparkling Miami, Florida




Beach lovers will appreciate an affordable honeymoon in Miami
The city of Miami is a perfect spot for newlyweds looking to enjoy beaches, nightclubs and a variety of culinary experiences. The Miami and Fort Lauderdale airports are two of the cheapest to fly into, and you can find Airbnbs near the beach for less than $100 a night.
Miami is notorious for bad traffic, so plan to stay in a central location where you won't need to rely on a rental car or Uber. Find a hotel with free breakfast or stay at an Airbnb where you can prepare your own snacks and meals. Skip the spring break season unless you want to share the beaches with crowds of college and high school students.

In case you missed it:
Overwater Bungalow Honeymoon Destinations