Getting ready to design your honeymoon registry this month? For a little inspiration, browse five of our favorite registries created by real Traveler's Joy couples.
The following newlyweds all recently traveled to Japan, visiting top travel destinations like Tokyo, Mount Fuji, Kyoto, and Okinawa. Click on their registry pages below to trace their journeys.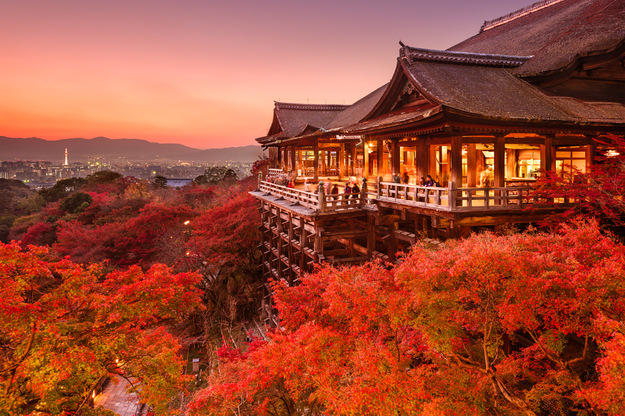 Highlights from their trip include a memorable stay at ryokan near Mount Fuji, a sumo wrestling match, a tea ceremony in Kyoto, and a one night stay at a capsule hotel.
For their upcoming fall trip, these newlyweds will be taking round-trip rides on a famous bullet train from Tokyo to Kyoto. Other trip picks include temple tours, ramen date nights, and a snack fund to help them sample Japan's amazing street food.
These adventurous honeymooners did a bit of everything on their recent getaway. A few of our favorites include sake tasting, a Mount Fuji scenic cable car ride, a sushi-making class, and even a "Mario Kart" ride through the streets of Tokyo.
We can't get enough of their creative registry and overall mix of once-in-a-lifetime experiences. Notable activities include detours to famous hot springs, a traditional Kabuki Theater experience, late-night karaoke, and a visit to Ninja Akasaka, a well-known and most unique Tokyo themed restaurant.
After several days exploring the busy city of Tokyo, Brittney & Josh made their way to Okinawa and Kyoto to explore temples and shrines and extraordinary places like Maruyama park and Arashiyama.

In case you missed it:
How to Know if an All-Inclusive is Right for Your Honeymoon
7 Tips, Tricks and Time-Tested Traditions for an Amazing (And Realistic) Honeymoon