The United Kingdom's capital city offers a honeymoon experience rich in history, romance, excitement, and sheer luxury. London is an urban oasis through and through, though thousands of lush green spaces lend an airy ambiance to the sprawling city, while dozens of rural day trip destinations are within easy reach from its dense center.
Whether marveling at the city's classic architecture and ever-growing skyline, or exploring the ins and outs of its proud culture - from a noble history to cozy pubs, vibrant arts, and beyond - London is a honeymoon destination fit for royalty.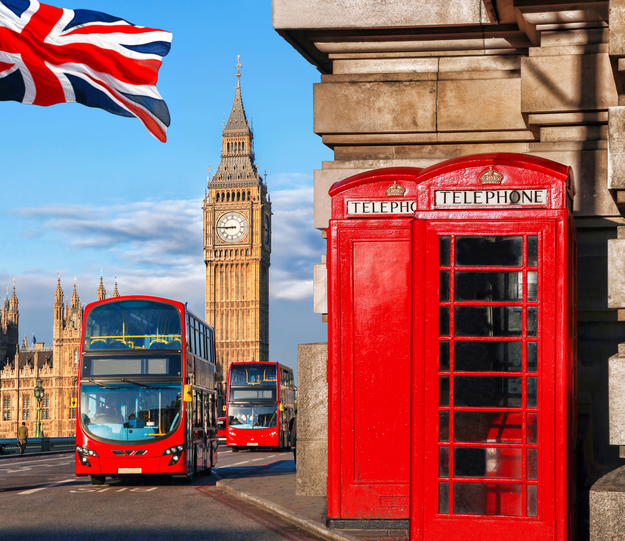 Day 1 - Know the London Skyline
While newly erected skyscrapers continue to evolve the city's skyline, a certain few historic buildings will immediately deliver on all the right London feels. Head for a walk over Westminster Bridge to soak in views of the House of Parliament as well as the famous Big Ben clock tower. Pause on the bridge to enjoy a sweeping panorama across both sides of the River Thames, the longest river in all of England which conveniently carves London in two.
Venture for a riverside walk through South Bank for a ride on the London Eye. Europe's tallest observation wheel provides the perfect vantage point for getting acquainted with the city before diving into its depths over the next week.
Stay: Covent Garden Hotel
This 58-room boutique hotel in the heart of London's West End offers an expertly crafted mix of classic and contemporary design, and delivers an impeccably cozy atmosphere. Its home-away-from-home ambiance draws the likes of high profile celebrities and designers, though not at the expense of intimate and friendly service. Steps from the city's best in shopping, dining, and entertainment, this gem of a property marries the convenience of a prime location with superb in-house amenities which span the likes of an impressive library and drawing room to a guests-only cinema and a fabulous French brasserie.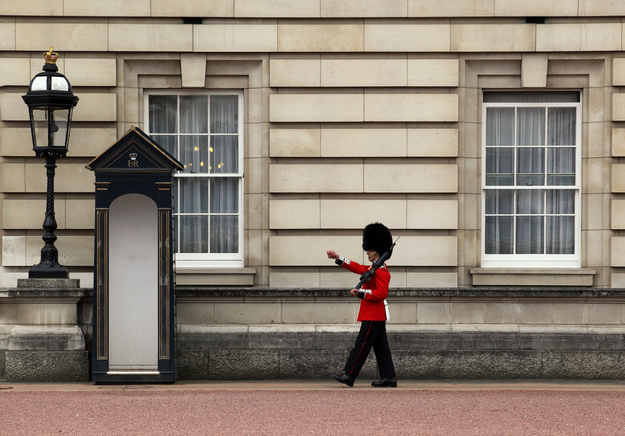 Day 2 - An Old and Royal History
Take to the streets today for a self-guided tour of some of the city's noble past. But, first: breakfast. Fuel up for your day of adventure with a sumptuous English breakfast served in high fashion at the iconic Wolseley. Then, utilize the city's bicycle hire program, Santander Cycles, or its famous hop-on-hop-off double-decker buses to move about with ease, beginning east with a crossing of Tower Bridge, London's most popular span over the Thames. Venture back towards the West End, where a stop at Trafalgar Square is a must. This massive square in the city center has become a cultural hub of the city and hosts major public events and street artist performances daily.
The UNESCO World Heritage Site and 11th-century church, Westminster Abbey, is just around the corner and allows visitors to walk the very same aisle that Kate Middleton and Prince William did. Continue onward down the tree-lined Mall to Buckingham Palace, the picture-perfect royal residence of the UK's sovereign family for nearly two centuries. Tour the grounds for a glimpse into British tradition and history before slowing down for a snack at the Royal St. James's Park, where resident pelicans, squirrels, and ducks peacefully share the land with curious visitors and picnicking locals.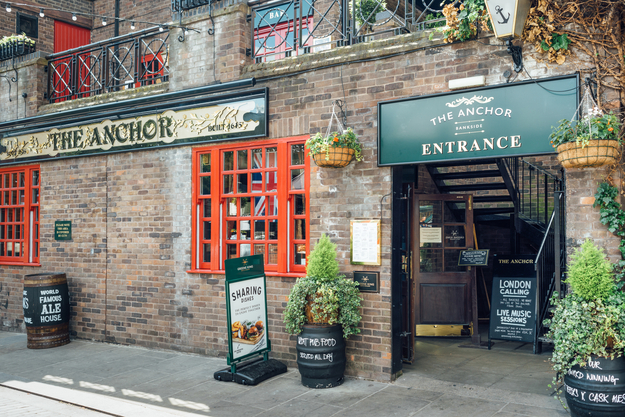 Day 3 - A Crawl Through Pub Culture
In Medieval times, many Londoners thought that ale, wine, and beer were safer and more nutritious alternatives to drinking water. Naturally, this led to a nation-wide preference of alcoholic drinks and would pave the way for alehouses and taverns to become social centers and spots of respite for everyone from weary travelers to wealthy professionals. Along with inns, these would collectively come to be known as public houses - pubs - around 500 years ago, and the rest is history.
Follow our lead for a day's worth of drinking, eating, and making merry with local characters in some of the city's most historic and notable pubs like Ye Olde Mitre, Ye Olde Cheshire Cheese, the Blackfriar, the Anchor, and the George Inn. The crawl spans cobblestoned streets, riverside walkways, and scenic back-alleys, and is worth doing even if alcoholic beverages aren't exactly your cup of tea. Top off your day of pub life with a toned down dinner at Gordon's Wine Bar - a romantic spot for food and drink in a cave lit entirely by candlelight.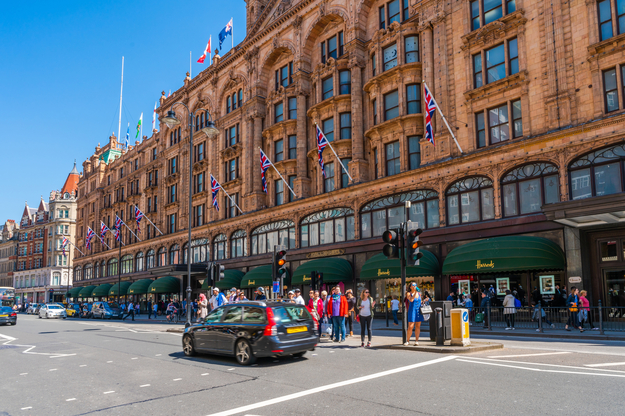 Day 4 - Hit the Shops Before High Tea
A classic, full English breakfast is on par with fish and chips as the nation's most proud and popular dish. Grab the staple combination platter of eggs, beans, breakfast meats, fried tomatoes, toast, and coffee at Regency Cafe, a no-frills greasy spoon restaurant which arguably serves the city's best, before venturing into the world of London shopping.
Exciting, varied, and ever-evolving, fashion is of utmost importance in British society. Use Oxford Street with its 300+ shops as a starting point, where world-class department stores like Selfridges share the streets with flagship retail locations and even small-scale vintage shops. New Bond St. in Mayfair is a go-to for high-end luxury goods like Louis Vuitton and Burberry, while the Knightsbridge area is home to Harrods, a 7-floor luxury shopping destination for food, fashion, homeware, and technology.
Bask in the bliss of your purchases and overall shopping experience with a lavish afternoon tea at The Ritz. With 18 varieties of loose-leaf tea and an exquisite presentation of pastries, sandwiches, freshly baked goods and more, all served in the opulent Palm Court to the tune of resident pianists and harpists, the Ritz is the perfect place to indulge in this time-honored British tradition.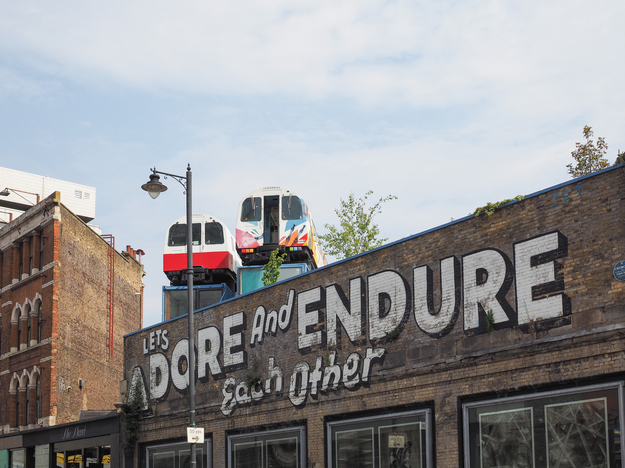 Day 5 - Exploring East London
The beating heart of London's creative scene, East London is a mecca for the arts and a melting pot of cultures. Take the Tube to the Shoreditch High Street stop to disembark in a more colorful world as created by the neighborhood's visionary street artists. Move about the eclectic area en route to one of East London's many markets - like Old Spitalfields and Brick Lane - to discover a perfect vintage souvenir, gorge on ethnic cuisine, or just people-watch like a professional. Wall art is all around you, but if you prefer something a bit more polished, check out the multiple-medium creative center, Rich Mix, where film, dance, music, and more unite an entire community.
Pop into Poppie's for one of London's most authentic fish and chips dinners and work your way back through the neighborhood heading north for a dessert inside Victoria Park - quite possibly London's favorite open-space. The vibrant energy of London's nightlife hub begins pulsing after sundown when an array of pubs, clubs, cocktail bars, music venues and more come to life.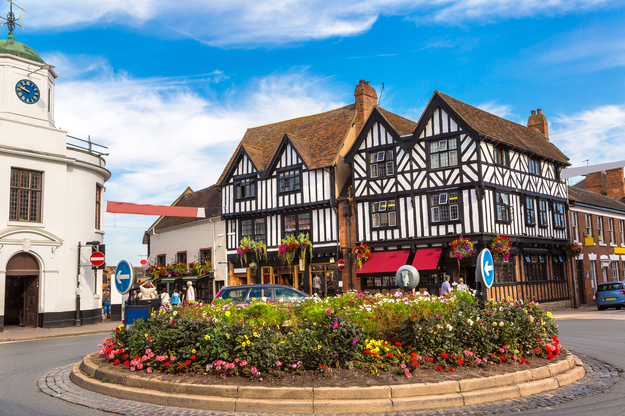 Day 6 - For the Daytrippers
Take a brief break from the busy streets of London to gain a bit more perspective into its cultural makeup by visiting one of the city's surrounding towns, villages, or coastlines. Stonehenge is a prehistoric monument whose origins have been the topic of debate for centuries. Whether the iconic and UNESCO World Heritage Site was built as a pagan worship ground or not, forming your own theory and soaking in the English countryside along the way is certainly part of the fun.
Consider a visit to Stratford-upon-Avon, the birthplace of William Shakespeare, where long walks across cobblestoned streets lined with impeccably quaint cottages will surely inspire you as they did the famed playwright. Climb the tower at the Royal Shakespeare Theatre for encompassing views over the medieval market town, and grab a farm-fresh dinner at the Townhouse. The dining room is typically abuzz with pre-theatre patrons excited for the nightly Shakespearean production at the closeby theatre.
The city of Bath is easily accessible via a 90-minute train ride from London's Paddington station. Here, you can tour the Roman and Georgian bathhouses which put this land on the map, stroll through the city's thriving shopping streets, and round out your day with a rejuvenating visit to Thermae Bath Spa - the UK's only natural geothermal spa.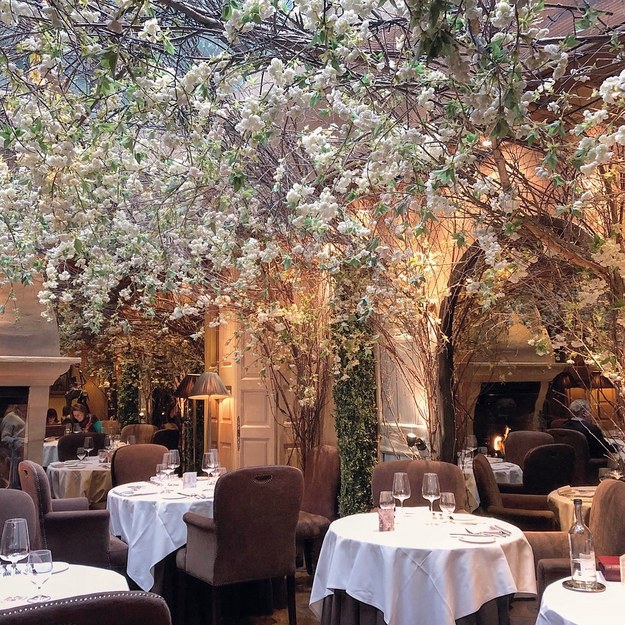 Day 7 - A Trip to the Theatre
Back in London, utilize the day to visit any shops, museums, or general areas of interest that pique your particular interest. One of our favorite stops is the National Gallery in Trafalgar Square, which hosts centuries of European masterpieces. The adjacent National Portrait Gallery, heralded as the world's first and largest collection of portraits, people and personalities, is also well worth a visit.
Wherever the day takes you, work your way back for dinner at Clos Maggiore, widely touted as the most romantic restaurant in the city. Their rear conservatory adorned in flowers, twinkling lights, and faux apple blossoms has won the restaurant multiple awards in ambiance, and its rotating menu of modern French fare has earned a Michelin star. Our pro-tip is to reserve a seating in the early evening to enjoy Clos Maggiore's generous pre-theatre dining menu.
After a scrumptious meal in a magical setting, have a short walk into the West End in time for the curtain of a world-class live production at one of the areas 40+ theaters. (TKTS is a one-stop-shop which streamlines the ticket-buying experience and even offers hefty discounts on last-minute tickets). Reflect on the show, and the highlights of the past week, during a slow stride down the city's streets toward your accommodation for a final slumber.

In case you missed it:
Let Airbnb's Top Experiences Inspire Your Honeymoon Itinerary