Getting ready to design your honeymoon registry this month? Pick up some inspiration by browsing a few of our favorite registries created by real Traveler's Joy couples.
The following newlyweds traveled to destinations throughout South America, from Patagonia to Buenos Aires and everywhere in between. Click on their registry pages below to trace their journeys.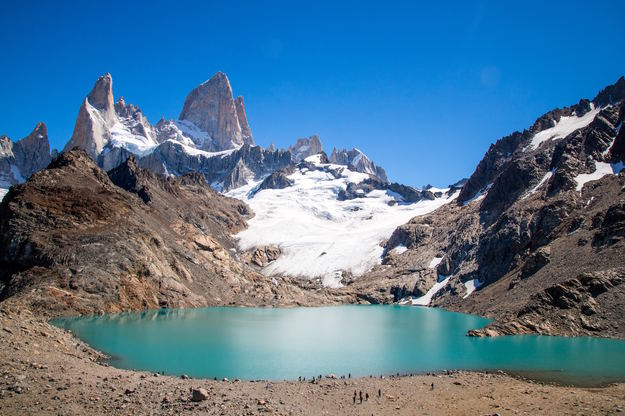 Amy & Jeffrey (Chile, Argentina, Ecuador and Peru)
We can't get enough of their list of unique activities and experiences. Highlights include Tango lessons in Buenos Aires, a two-hour sandboarding excursion, and even a chocolate tour in Ecuador.
Andrea & Martina (Bolivia, Chile, Colombia, Peru) )
Their grand tour of South America was nothing short of astonishing. Top honeymoon experiences included a panoramic train journey in Peru, a boat tour of Lake Tikitaka, boutique hotel experiences, and a romantic hot air balloon ride at sunrise over the Desert of Atacama.
Amy & Rob (Patagonia)
These adventurous newlyweds did a little bit of everything on their once-in-a-lifetime trip, including wine tasting in Chile's wine country, hiking and kayaking in Patagonia, and exploring the historic city of Santiago.
Heather & Benjamin (Argentina, Chile, Uruguay)
After saying "I do,"Heather and Ben first took a plane to Santiago, Chile before traveling to Valparaiso where they would eventually set sail on the Emerald Princess cruise ship for a tour of Cape Horn and the Strait Of Magellan. Trace their incredible journey here.

In case you missed it:
6 Destination Spas Perfect for Your Honeymoon Registry
Yes, Your Shoestring Budget Can Still Lead to the Honeymoon of Your Dreams
Photo by Sander Crombach