Having a honeymoon in France is every bit as magical as you might imagine. With its storied history, world-renowned food and wine scene, and charming landscapes from sea to city and beyond, it's no wonder France is known as the country of love.
Paris - practically synonymous with romance - is understandably crowned king of all French honeymoon destinations, but wondrous spots await scattered about in all corners of the country.
We previously advocated a few of our favorite destinations to honeymoon beyond the City of Light, and are back to illuminate even further for your dreamy French honeymoon itinerary.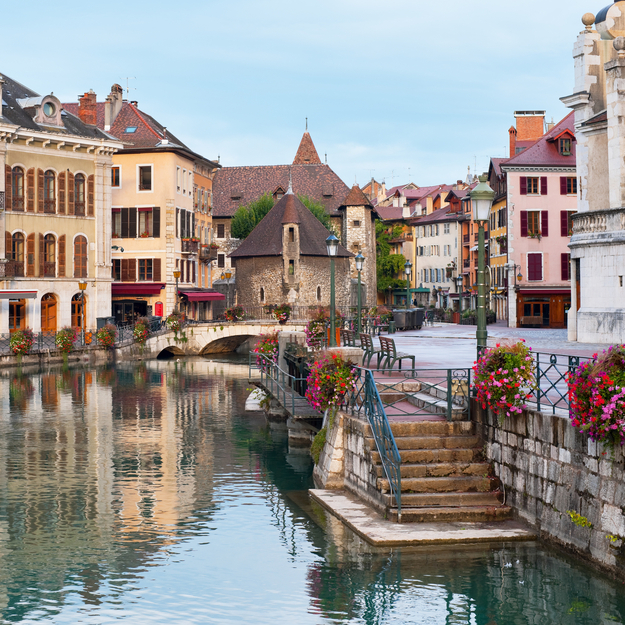 Annecy
Best for: Lakeside Leisure
The charming city of Annecy - surrounded by thickly wooded and commonly snow-capped mountains - in Southeast France is lovingly defined by its position on the tip of its crystal-clear, namesake lake. Pastel-colored boutiques and bakeries line its Old Town, which hugs enough whimsical canals to dub this city "the Venice of the Alps." Burn off yesterday evening's unforgettable gorge of raclette (melted cheese slathered onto an assortment of meat and potatoes) by maneuvering across the lake on a tandem kayak or side-by-side paddleboat. When the weather warms, plunge right into the picture-perfect body of water for a refreshing swim.
The individually-designed rooms at Le Boutik Hotel each convey a unique style (with in-room furnishings, artwork, and assorted trinkets available to purchase as souvenirs), while the hotel's immediate proximity to Old Town strolls and lakeside lounging makes it a perfect place to call your base. Visit one of the city's colorful street markets to stock up on baguettes, cheese, vino and other picnic supplies for an afternoon at the tree-lined, lakeside Gardens of Europe. Be sure to stop for a kiss on Lovers' Bridge - local legend says that sealing a kiss here guarantees a life-long love.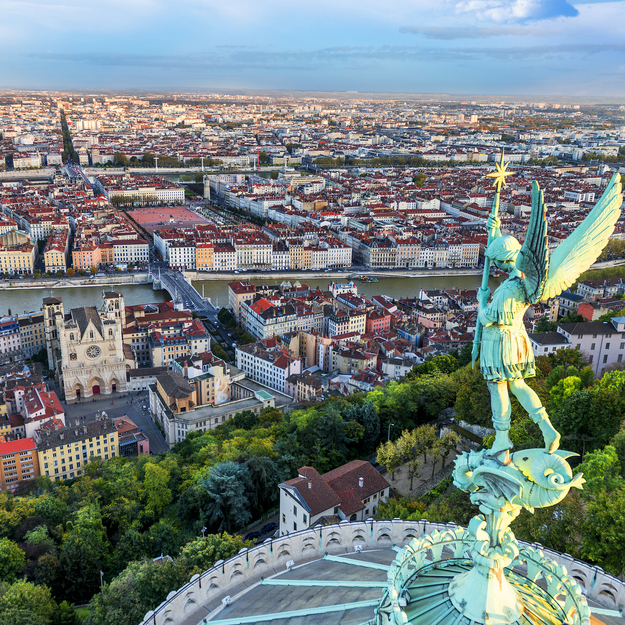 Lyon
Best for: Urban Explorations of Gastronomy
Though technically the third largest city in France, Lyon has assumed a firm position as the country's cultural second city. Nestled on the banks of two rivers (the Rhone and Saone), and a two-hour train ride southeast from Paris, Lyon is at once classic, sophisticated, and edgy, with a surge of modernity spreading outward from its Confluence district (where the two rivers meet). Note the city's lovable, life-in-Lyon-depicting street art while exploring its cobbled alleyways, courtyard plazas, and Renaissance-styled architecture en route to the next restaurant.
Sourcing the freshest ingredients from nearby farms and lakes, serving wines from two of France's best-known regions (Beaujolais to the North and Côtes Du Rhône to the South), and boasting long-standing culinary traditions preserved by heralded top chefs, Lyon is often regarded as the gastronomic capital of the world. Along with its consolidation of Michelin-starred establishments, more restaurants per capita can be found here than anywhere else in France. Besides bistros and Lyon's historically famous bouchons (small, traditional, family-run restaurants serving homemade specialties), hundreds of charcuteries, fromageries, boulangeries, creameries, and chocolatiers might pleasantly slow your pace as you navigate the city.
Stay at the stylish Villa Florentine to enjoy hilltop serenity, panoramic city views, and an outdoor pool and spa. Dine at Le Garet to experience the most typical of Lyonnaise bouchons (steeped in over a century of tradition), and don't skip a trip to Les Halles de Lyon Paul Bocuse, the city's famed indoor market with over sixty food vendors. With more parks, fewer crowds, and no shortage of cultural sights and museums (from millennia-old churches like Saint-Nizier to the ultra-modern Musee de Confluence), Lyon might even outshine its more famous urban counterpart.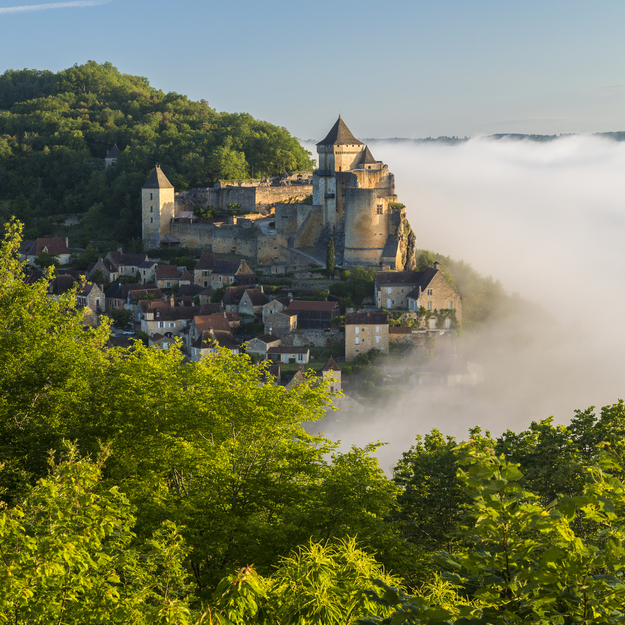 Dordogne Valley
Best for: Fairytale Castles and Classic Villages
The Dordogne region in the Southwest of France is dotted with medieval villages, rolling vineyards, grass-covered cottages and massive châteaus all across the vast valley. Rent a car to enjoy exploring the Dordogne to its fullest, feasting on the sights of its beautiful land before dining in the local bounty that is produced here (the duck and truffle capital of France). As you venture from one breathtaking clifftop town to another quiet riverside retreat, you'll realize that what makes the Dordogne truly shine is its unspoiled natural beauty - aimlessly wandering across the countryside has never been so scenic.
The 14th-century-built Château de la Treyne is more fairytale fantasy than honeymoon hotel, and we're perfectly forgiving if you opt to forgo reality for a few days by staying here. The castle boasts an unimaginable cliffside location along the Dordogne River, overly decadent interiors, a heated infinity pool, and Michelin-starred restaurant as just a few of its highlights. Sprinkle some adventure into your Dordogne dream sequence by rowing down the river, or exploring the 12,000-year-old cave art (some of humankind's oldest) in the nearby Vézère valley.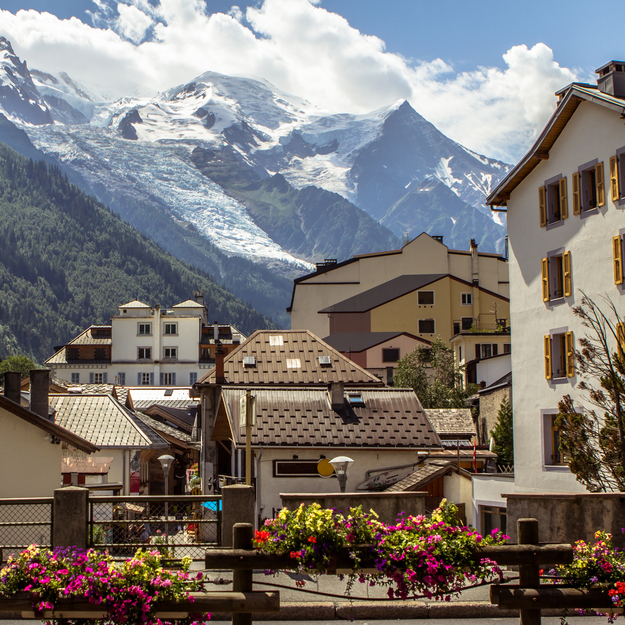 Chamonix
Best for: Outdoor Enthusiasts
This sports-centered, South France resort town at the foot of Mont Blanc (the tallest mountain in the Alps) proudly hosted the world's first Olympic winter games and provides the perfect setting for an adventurous honeymoon with a welcome splash of chic. The quiet strength and beauty of the area's behemoth mountains will delight skiers throughout the long winter season, while hikers, cyclists, and naturalists will be plenty busy during its warmer summer months. The action atop the mountain peaks (accessible via stunning cable car ride) is what draws most travelers to Chamonix, but the valley of its downtown district is lined with enough sophisticated shops, Michelin-starred restaurants, and luxury hotels to pamper and bring balance back into any honeymoon trip.
The recently renovated Hotel Mont-Blanc will cover all of your needs, from stylish rooms and suites to a year-rounded heated outdoor pool, spa, and in-house restaurant. A 2-star Michelin dining experience awaits in the heart of the village at Albert Premier, which proudly serves the treasures of the region, from Alpine cheeses to ducklings, fish from the lake, sweetbreads, and even snails. Off of the streets, sled dogs can tour you through the wilderness, while a mix and match of scenic trains and gondolas can take you even further into the mountainous abyss. For an unbeatable photograph, take the Aiguille du Midi cable car to an all-glass enclosure seemingly floating amidst the Alps, over two miles high in the sky.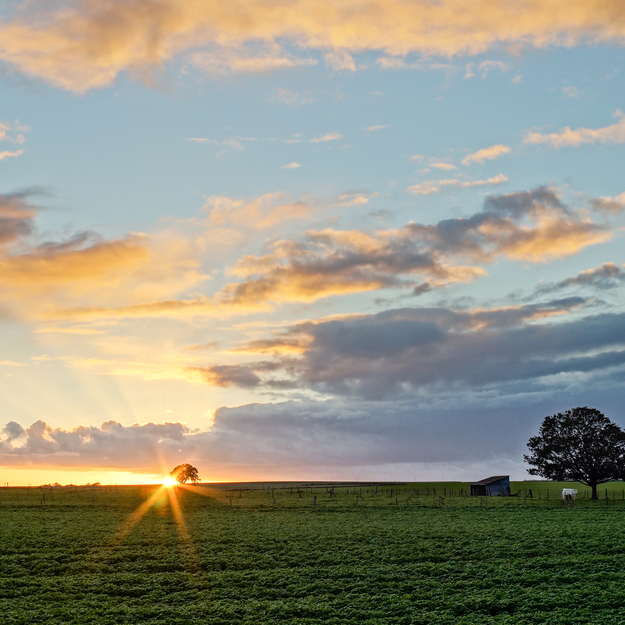 Normandy
Best for: Green Pastures and Cheese Chasers
Normandy is most known for its battlefields and beaches which began D-Day, the pivotal turning point in the eventual liberation of Western Europe during World War II. Well-appointed museums, memorials, and historical sites make it easy to pay respects and incorporate history into your trip to Normandy, but it's also just as easy to shift your focus onto one of the regions more modern draws: its cheeses.
Four Normandy cheeses carry the coveted A.O.C. (Appellation d'Origine Contrôlée) legal certification of quality: Livarot, Pont-l'Évêque, Neufchâtel and Camembert de Normandie, each of which is a soft cow's milk cheese, with Camembert having gained recognizable fame with its creamy, runny interior and distinctly white rind.
Spend your days navigating the gastronomic, rolling green hills of Normandy's rural countryside before making stops in quaint cities and villages like Caen, Livarot, and the more lively Alençon, while befriending local cows and sampling their products all along the way. Normandy's colder, northern climate is also perfect for cider, and you'll find apple orchards spread throughout the region should you fancy an alternate from all those fine French wines.
Amidst the roadside farm stands, cheese shops and cider stands which will fuel your explorations between sleepy towns, be sure to visit the larger-scale Fromagerie E. Graindorge, where you can partake in educational courses and, of course, lengthy tastings. Base yourself in the fairy-tale like Château de Saint Paterne, and kick off your cheese explorations with their complimentary welcome selection.

In case you missed it:
Where to Honeymoon in France (Beyond Paris) Part I