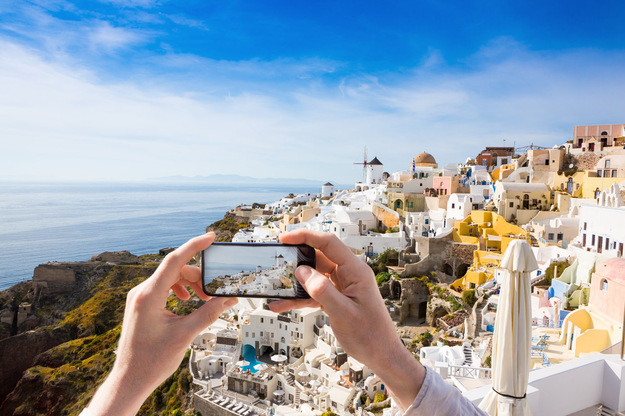 Can't decide where to enjoy your honeymoon? The world is teeming with exciting spots begging to be explored, and our destination guides should help get your gears moving.
In another effort to bring you the honeymoon you deserve and desire, we've put together a little list of the most photogenic places around the globe to inspire your trip planning process. Each of these spots is the star of their own show, and whether you're a professional photographer or self-proclaimed selfie master, their snapshots will create everlasting memories that you'll never stop wanting to thumb through.
Pack your bags, charge your batteries, and practice your perfect angles. Here are our top 7 destinations that beg to be photographed.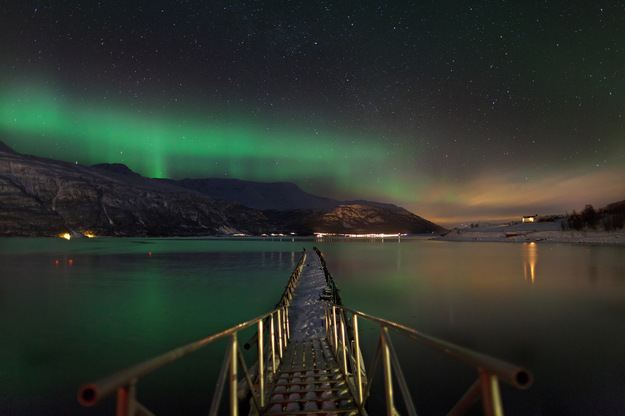 Tromso, Norway
Northern Norway's largest city is the world's greatest place for viewing the Northern Lights, with regular nightly displays of the natural phenomenon between September and April. Stunning mountains and beautiful fjords sweep the view surrounding the city no matter which way you look. Climb high to snap the lit up Arctic city down below, or embrace the seemingly untouched outer landscapes for adventure shots by hiking, kayaking, or dog sledding.
Outside of Northern Lights season, Tromso is graced by the Midnight Sun - another favorable natural occurrence that lights the sky in a bright orange hue around the clock. Nestled peacefully somewhere between the crack of a sunrise and fade of a sunset, the Midnight Sun is sure to provide perfect lighting for your honeymoon photograph sessions.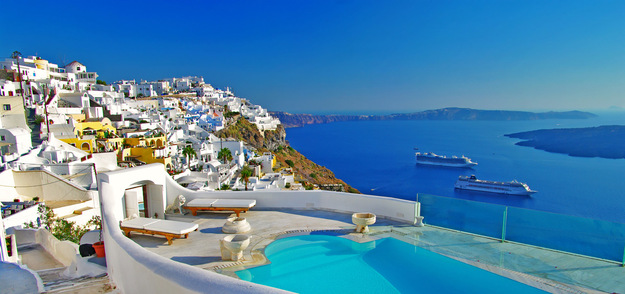 Santorini, Greece
Santorini is one of the world's most popular honeymoon destinations, and with its whitewashed domed buildings and bold sunsets, we could not resist celebrating this Cycladic Greek island as a photographer's paradise.
During the day, look out and follow the seemingly endless shades of blue as the sea crosses into sky. In the early evening, watch as that bright sun melts into the Aegean and changes the entire landscape - a natural nightly performance that is literally applauded throughout the island's villages. Back alleys teem with traditional architecture and offer a hint into simple island life, seaside restaurants bring food to life, and infinity pools open the possibility for pictures that look like you're swimming in the sky.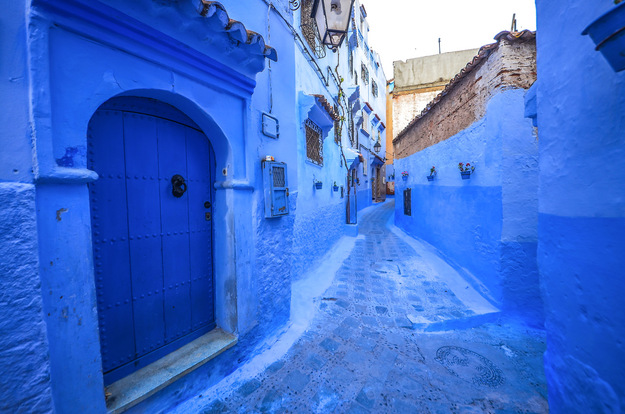 Chefchaouen, Morocco
Nestled in Northern Morocco, the town of Chefchaouen is best known simply as the Blue City, and once you travel through the Rif mountains and arrive you'll completely understand why. Everything from streets to homes to shops and even furniture are painted in various shades of blue - the town name even translates to "blue pearl."
Legend has it that the town's blue origins were created by a Jewish population that escaped from hostile Europe in the 15th century and painted the town blue to honor their religion's divine color (blue is, after all, semblance for the sea and the sky - divine indeed). Explore the narrow streets, hidden valleys, steep stairs and picturesque peaks in the early morning to snap some uninterrupted shots of this otherworldly cliffside village.
The Maldives
Ocean and land merge as one in the Maldives - with no ground level higher than 10 feet, this is the flattest country on Earth. This Pacific Island nation is built of over 1,000 small islands, and equipped with stunning scenery and world-class private resorts, providing the perfectly lush setting for your awe-inspiring, jealousy-inducing honeymoon photoshoot.
Powdery white sands lead into truly turquoise oceans that are calm enough to accommodate floating villas. Pack a picnic and dine on a dollop of sand surrounded by the sea, sip wine into the sunset, or take your photography skills underwater and capture sea turtles, clown fish, manta rays and more.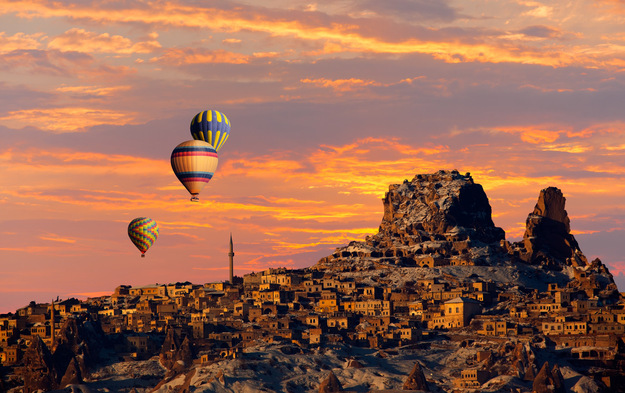 Cappadocia, Turkey
Cappadocia's panoramic lunar landscape, honeycombed caves, and towering rock formations known as "fairy chimneys" will have you feeling like you've arrived on another planet. Turkey's most majestic rock structures were created millions of years ago when thick volcanic ash solidified into soft rock which laid the framework for wind and rain to shape the tall formations as they are today.
Head here for surreal hiking, rich history, or just to sleep in a modern cave hotel to snap some of the ever-changing colors across the vast land. Take a famous and readily available hot-air balloon ride for an aerial view of Cappadocia's extreme valleys, network of tunnels, and rocky terrain for stellar photo opportunities, or stay on the ground and watch the balloons rise into the sky alongside the early morning sun for a truly magical shot.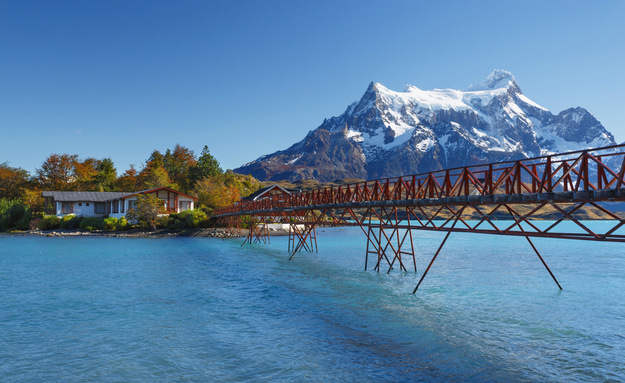 Patagonia, South America
Adventure travelers, nature lovers, and anybody who can appreciate the beauty of the great outdoors can expect to find plenty of perfect photograph across Patagonia's expansive stretch through South America. Cruise through glacial fjords, capture the granite peaks of some of the world's most famous mountains, and don't miss the sun shimmering across clear lakes - you may even catch glimpse of penguins depending how far south you are.
The wild and poetic landscapes of Patagonia have drawn attention from photographers for decades, but an increase in travel options and luxury accommodations has opened Patagonia to a greater number of new travelers, which means now more than ever is the best time to explore the extremities of this great region.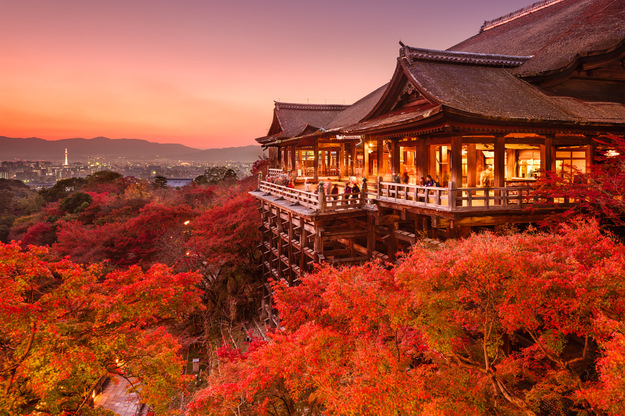 Kyoto, Japan
Peaceful, romantic, and packed with things to do, Kyoto is a must-visit destination for any honeymoon in or around Japan. Bamboo forests lead to intricate temples. Lush mountains tower over narrow streets, teeming with historical importance. Traditional wooden homes sit on serene lakes, and beautiful Japanese geisha can still be found walking the streets. Japanese culture is on full display here, as the nation's former capital is still filled with year-round character.
Head to the Fushimi Inari Shrine in southern Kyoto, where thousands of red gates line the entrance. Visit the buzzing streets and hundreds of merchant stalls of Nishiki Market (known as "Kyoto's Kitchen") to capture a thriving intersection of culture and cuisine. Stay coy and respectful when you head to the Gion district to capture the perfect moment of a Geisha during an early evening stroll.

In case you missed it:
The Best Places for a Honeymoon in Mexico