By this time in your life, you've probably learned that nothing sets a romantic mood quite like a good set of tunes. So it goes without saying that a distinctive honeymoon playlist will enhance the unforgettable moments you're bound to have on your impending getaway.
Your first vacation together as a married couple will likely be filled with new experiences and memories, so bringing along a playlist set with your favorite tunes can be a great way to add familiarity to the trip. Likewise, picking songs tailored to the destination -- be it a beach resort, a city break, a wine country retreat, or a jungle enclave -- can enhance the vibes of your surroundings.
We've taken the liberty of curating songs to help kickstart your ultimate honeymoon playlist, each tailored to classic honeymoon experiences. But a honeymoon playlist should be reflective of your personal tastes and mood of the moment--be it straight chill or downright sexy -- so feel free to customize and improvise when the mood strikes.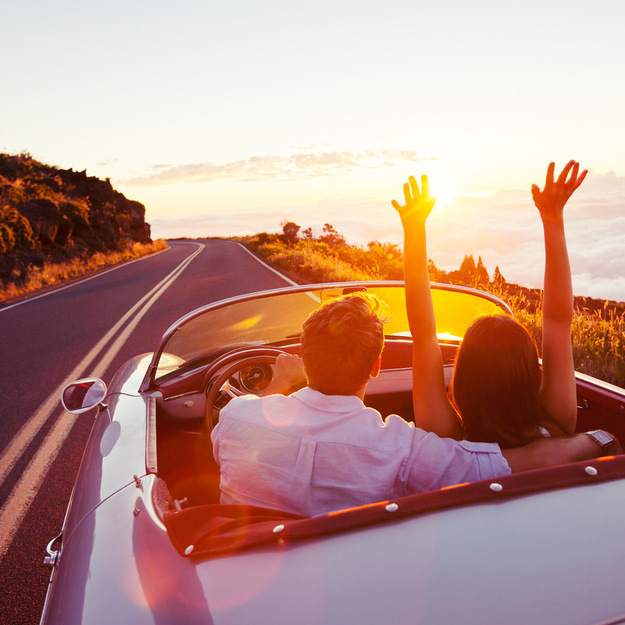 For the Beach
A beach getaway calls for sun-and-sand vibes. From old school jams to poolside club remixes, these beach tunes run the gamut.
"Summer," by Calvin Harris
"Kokomo," by The Beach Boys
"Knee Deep," by Zac Brown Band feat. Jimmy Buffett
"Could You Be Loved," by Bob Marley & the Wailers
"Margaritaville," by Jimmy Buffett
"Somewhere on a Beach," by Dierks Bentley
"Remind Me to Forget," by Kygo feat. Miguel
For the City
For a high-wattage city escape, nothing beats love song lyrics and classic dance floor hits.
"Marry You," by Bruno Mars
"Can't Stop the Feeling!" by Justin Timberlake
"XO" by Beyonce
"My Girl" by The Temptations
"Come Fly With Me," by Frank Sinatra
"Love on the Brain," by Rihanna
"Tiny Dancer," by Elton John
For the Country
Whether you're down under in the Australian Outback or nestled among the vines at a Napa Valley retreat, these soulful country jams will make sitting on a porch, glass of wine in-hand, all the more sweet.
"Ramblin' Man," by The Allman Brothers Band
"Life Is a Highway," by Tom Cochrane
"Toes," by Zac Brown Band
"Tennessee Whiskey," by Chris Stapleton
"Give It All We Got Tonight" by George Strait
"The Last Waltz Suite: The Weight" by The Band feat. The Staples
"Springsteen," by Eric Church
For the Jungle
Couples who opt for adventures among nature -- African safaris, remote islands -- should put melodic tunes with up-tempo vibes at the top of their playlists.
"Africa," by Toto
"Rhiannon" by Fleetwood Mac
"I'm On Fire," by Bruce Springsteen
"River," by Leon Bridges
"For What it's Worth," by Buffalo Springfield
"Real Love Baby," by Father John Misty
"Wildest Dreams," by Taylor Swift

In case you missed it:
Traveler's Joy Honeymoon Playlist: V.2
Traveler's Joy Honeymoon Playlist V.4: Greatest Summer Songs
Editor's Note: Updated playlist provided by Katie James Watkinson, April 2019