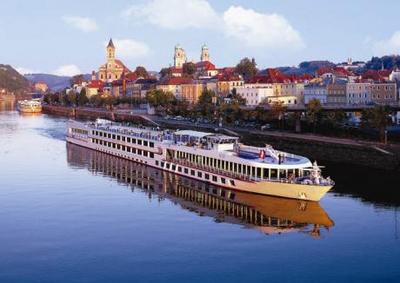 Considering a cruise along one of Europe's famous rivers for your upcoming honeymoon?
Well, you're not alone.
According to recent reports, demand for European river cruises is now at an all-time high, especially among American travelers.
In a June article published by the New York Times, Viking River Cruises chairman Torstein Hagen disclosed that river cruises are now the fastest growing segment of travel. In fact, the inland cruises are becoming so popular that the industry's top companies are struggling to keep pace with the surge.
"The tipping point is finally here," Hagen said of river cruises. "Our problem is not having enough capacity to meet demand."
But that's not to say the river cruise industry isn't trying.
In May, Avalon Waterways added two new ships to European waterways. As for Viking, the river cruise titan also launched six longships (190-passenger capacity) this year and is slated to introduce two more in 2013. According to USA Today, this would be an industry first. The company will soon feature 30 total vessels in its fleet.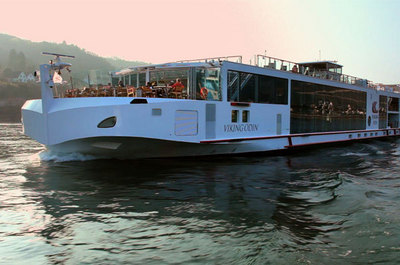 The longships feature the most spacious suites ever constructed for a river vessel, cabins with balconies, and all-weather terraces with retractable floor-to-ceiling glass doors. All the while, the new Avalon ships boast top-deck whirlpools and outdoor dining. Even the 164-passenger AmaCerto by AmaWaterways features a pool with a swim-up bar.
You can read the entire New York Times article by clicking here.
Also, check out this Traveler's Joy blog post from 2011 on five fantastic European cruise ideas.
European River Cruises: Quick Background and Tips
*A cruise along one of Europe's famous rivers can provide newlyweds with an intimate, relaxing, and overall unique experience. Travelers can sail past picturesque countryside, discover historic cities, view gorgeous hilltop castles, and easily embark on new experiences and activities along the way.
*Popular river routes include the Danube, Rhine, Po, Seine, Rhone, and Moselle. Top city stops include Vienna, Berlin, Prague, Budapest, Paris, and Amsterdam, among countless others.
*Many river cruise companies provide all-inclusive packages that can be customized to fit your interests, budget, and personalities. For instance, AmaWaterways features a 12-day sail between Budapest and Munich with overnight stays in Vienna, starting at $2,799.
Have you embarked on a European river cruise before? We want to hear all about it! Tell us on Facebook or send an e-mail to blog@travelersjoy.com.
Considering a trip down one of Europe's most picturesque rivers for your upcoming honeymoon? Where do you want to go and what do you want to see?
Images courtesy of Viking River Cruises