For those couples already set with their wedding date and honeymoon destination, you're probably now figuring out how to fill out your honeymoon registry and the variety of items you can include.
Well, to illustrate the possibilities, this week's Registry 101 guide focuses on the wide array of things that couples can register for on their honeymoon registry page. Plus, we've got a few organization tips and practical advice from actual members to ensure your honeymoon registry is diverse, unique and inviting to friends and family.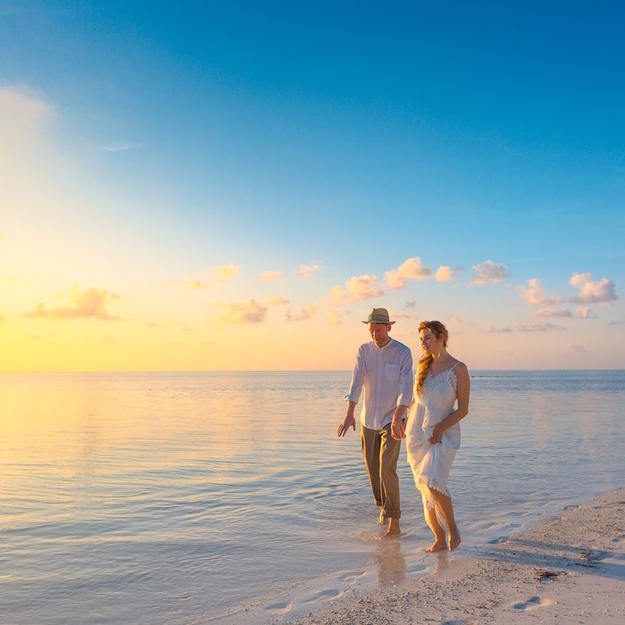 1) Activities & Experiences
Your honeymoon will be the perfect opportunity to try a number of activities unique to a region. It's also the time to enjoy certain experiences you'd be hard-pressed to ever get to do again.
With that said, be sure to list and detail each one of the activities and experiences you have planned for your trip. Try to include the most exciting excursions and memorable things that guests will be thrilled to gift you. It might be as simple as coffee-shop visiting in Prague or as amazing as a safari day trip in the Masai Mara in Kenya, but most likely, there's a place for it on your registry and a friend or family member who will want to contribute.
Examples: Snorkeling excursion to Molokini Crater, Paris "MuseumsPass" for all museum admissions, bike tour of Tuscany, concert tickets at the Palace of Catalan Music, surfing lessons at Waikiki Beach, deep-sea fishing trip in the Caribbean.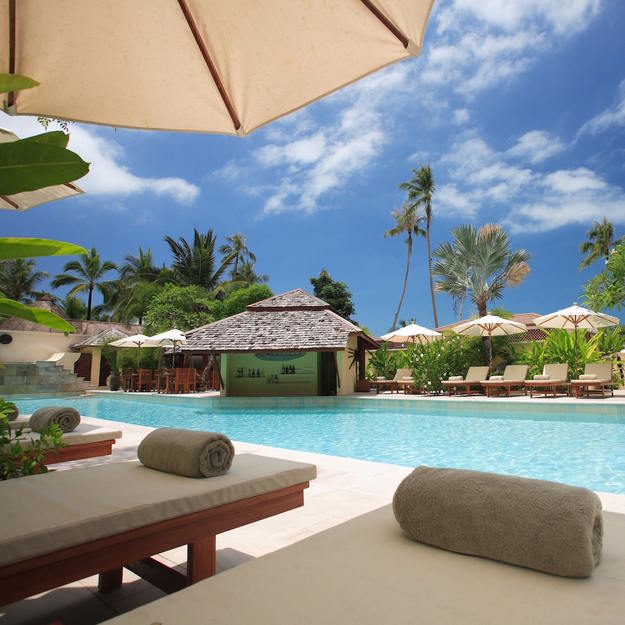 2) Dining & Accommodations
When it comes to honeymoons, it's common for couples to splurge on dining and upgrade their accommodations. Therefore, be sure to list some of your most anticipated meals of the trip. The more specific you can be, the better.
If you're not sure of certain specifics yet, consider adding something along the lines of, "A Romantic Dinner in Puerto Vallarta overlooking the Pacific Ocean." Don't forget about breakfast, brunch, lunch, dinner and nightlife options, too.
Also, many registry guests will likely want to contribute to your hotel accommodations. Be sure you provide a detailed description of the property and some of the amenities offered there. Of course, how you organize your accommodation items is up to you. Some members like to spread them out over a couple of days while others combine it into one "gift."
3) Travel Items
Whether you're a seasoned traveler or a novice, it's a good idea to register for travel-specific items like gear, accessories, apparel and even literature. Think of all of the specific segments of your trip, the activities lined up and what you'll need at each stop along the way. Don't be afraid to add those items to your registry -- they'll come in handy and provide convenience throughout your trip.
Examples: Transportation costs (plane tickets, fares for taxi, subways, train, rental car, etc.), luggage set, backpack for hiking or day trips, maps, guidebooks, sunglasses.
4) Electronics
By registering for a new HD camcorder or digital camera, you'll certainly be able to upgrade your electronics collection. But best of all, you'll get to capture the most memorable moments of your trip and bring home an amazing selection of prints or videos to keep forever. Plus, by documenting specific activities and experiences along the way and distributing later on, friends and family will feel a closer connection to your trip and their contributions.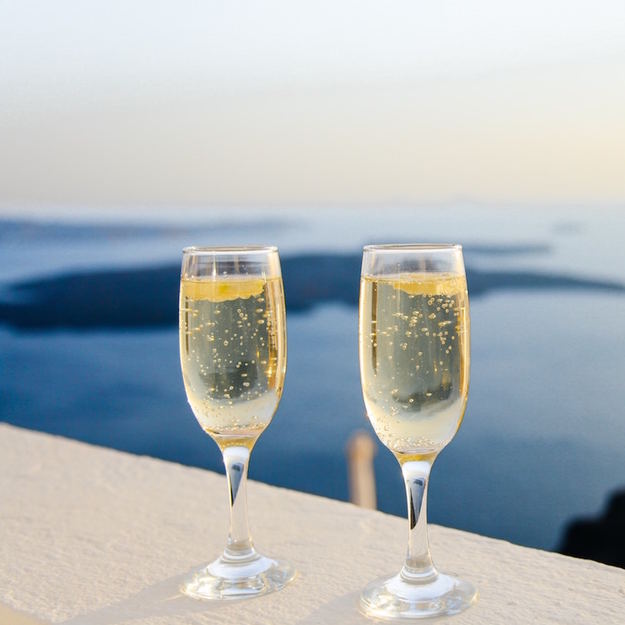 5) Relaxation
It's definitely key that you spend a good portion of your trip relaxing and recharging the batteries a bit. This is your honeymoon after all! Don't forget to include any special spa treatments, massages or private yoga/pilates classes you may want to experience on your trip. And if you haven't tried a particular treatment or activity ever before, be sure to explain that in your posts. This way, your friends and family will know just how unique and special these opportunities are.
6) Overlooked Items
Don't forget to include all of the "little things" on your trip that end up being "big things." From local transportation costs to a few bottles of wine and even daily tips, these items may not amount to too much or seem as interesting as a sunset cruise, but they are practical and important. It also makes your honeymoon registry a little more personal and will appeal to friends and family who want to contribute but may have a tighter budget.
Examples: Fresh flowers, bottles of wine, champagne, breakfast in bed, chocolates, snacks and grocery items for lodging, tips, souvenirs.
Registry Organization Tips
Consider breaking up your registry into clear categories like "Activities", "Relaxation", "Dining", "Travel Gear" or others. This will keep your registry organized, focused and easy for guests to get to what they want to.
Also, if your trip includes visits to multiple countries, major cities or distinct segments, consider organizing your page around these, rather than jumbling everything together into one long list.
Tips from Real Members
We've received some great feedback and tips from members when it comes to setting up registries. Here's one of our favorite submissions:
"Make gifts seem as individual and self-contained as possible. Nobody really went for the 'contribute $40 to our $400 rental car', they just gave the whole car or went for something cheaper. Instead of making gifts seem generic, make it seem like a unique experience that you will only have if they contribute. Instead of "dinner each night at our hotel," try "$40 bottle of wine at a restaurant on the XYZ River.
Register something for everyone's taste. A day of museums, a night at the opera, a fancy dinner, a charming hotel, snorkeling/hiking/fishing tour, etc. People will choose what resonates with their own sensibility." - Martha & Jim

In case you missed it:
7 Easy Ways to Save Money On Your Honeymoon