A honeymoon in Europe instantly sparks images of lovebirds sharing a kiss with the Eiffel Tower as the perfect backdrop or romantic gondola rides on the Venetian channels. But while Paris and Venice will always be tried and true, it's important to dig deeper and take a closer look at other European destinations that would make for a rockin' honeymoon. Whether you're sipping cappuccino in the heart of Barcelona's Las Ramblas or walking hand-in-hand through the snowy streets of Austria in the winter, let's take a peek at some of Europe's best romantic destinations that will have you both raving about for years to come.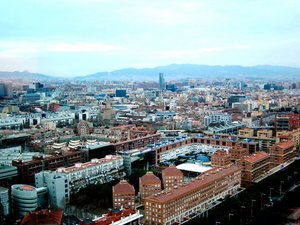 Barcelona, Spain
Barcelona exudes everything that makes a destination great for romance. In summer time, you have the oasis that is the Mediterranean and a beachfront prime location of golden sand where you'll find locals frolicking to. This, my dear friends, is called Barceloneta Beach.
Giving honeymooners the best of both worlds, couples can come for the ideal "fun in the sun" mentality, while still fully immersing in another culture. Come for the culinary wonders that only Barcelona is known for and the plethora of activities to do from the Picasso museum to world-class shopping. Consider honeymooning in Barcelona in summer simply for its beach activities; however, be aware of the crowds in that time. Couples may also want to look into taking a Mediterranean cruise from here, as the port has become one of the most active in all of Europe and is a big favorite among major ocean cruise liners.
Capri, Italy
Perhaps one of my all-time favorite places on the planet, Capri is a haven that every couple coming to Italy should venture to and visit at least once (or twice!). Located off the coast of Naples, Italy, Capri can be reached by ferry or hydrofoil from the Bay of Naples, where a quick hop on over to Mount Vesuvius, the region's active volcano, may be the perfect way to kick-start any adventurer's honeymoon.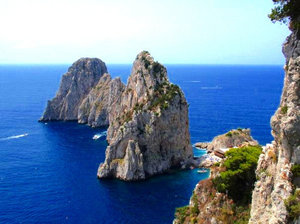 The island is a gorgeous sanctuary of lemon trees, magnificent views, and quaint villages and homes that will have you wanting to pack up and move. Originally Rome's former emperor Augustus' romantic playing field, Capri remains the rage between celebrities and high-rollers. Summer months will bring on the crowds, but coming in spring time or early fall will lessen that to a degree and you'll be able to enjoy the hikes, the beaches, and the quaint restaurants a greater deal.
Vienna, Austria
Often nicknamed Europe's most romantic city, Vienna is a picture-perfect place where lovers simply strive in. Picture castles and a romantic-esque skyline, Vienna offers plenty to do. Perhaps the best place in Europe for classical music lovers, art enthusiasts, and history buffs, couples who share this passion will never forget a trip to this magnificent European city. Consider a winter getaway to Vienna for its "winter wonderland" opportunities, but do bundle-up as the weather can be quite chilly this time of year.
The Greek Isles have long been visited by honeymooners in search of turquoise waters, blue rooftops and white churches. With that said, it should come as no surprise that the Greek island of Santorini makes it to my pick of Europe's best honeymoon destinations.
As one of Europe's most classical places for romance, Santorini holds everything that couples are in search for. The laid-back Greek people, the culture, the lazy days and pretty sunsets -- it's all these endless factors that make Santorini ideal for love. Consider renting a room in a small boutique hotel for a little exemplary Greek hospitality and try venturing on over in early spring or fall.
Prague, Czech Republic
Prague is perfect for lovers who enjoy culture, castle sightings and a special romantic mystery. Couples should simply not miss Old Town, one of Prague's most famed neighborhoods. Take to the streets, walk through the narrow roads hand-in-hand and simply enjoy yourselves. Let the romance of Prague engulf your every sense by drinking their fine beer (called pivo), mingling with the locals and cozying up at a great hotel. Honeymooners should also consider renting a car to further explore the surrounding areas. The ideal time to go is between May and September, although be mindful of that dreaded tourist summer season.