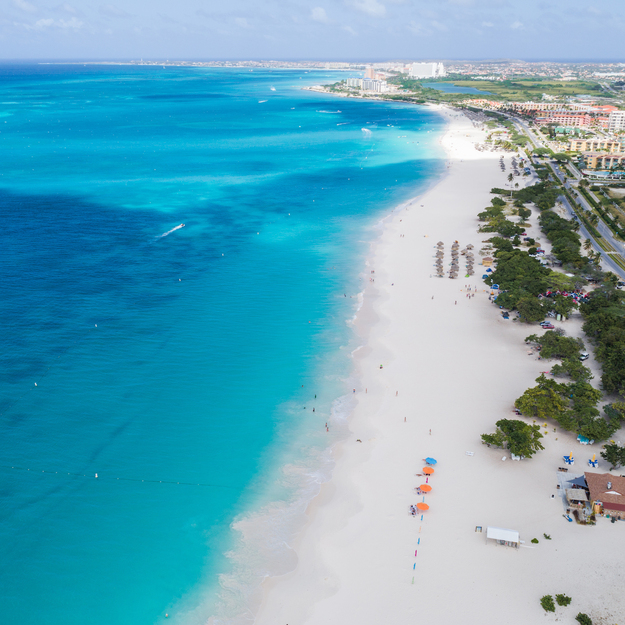 Image courtesy of Aruba Tourism Authority
When couples first think about Aruba, sandy beaches and warm blue water are typically the first things that come to mind.
But on top of the amazing crystal-clear sea and beautiful white-sand shorelines, the island is also brimming with one-of-a-kind activities and experiences (think off-road adventures, sunken shipwrecks, and Vegas-like casinos). Put it all together and you've got an absolute perfect destination for a honeymoon getaway.
Before you get those bags packed, here are the top 10 things to know about a honeymoon to this one-of-a-kind Caribbean destination.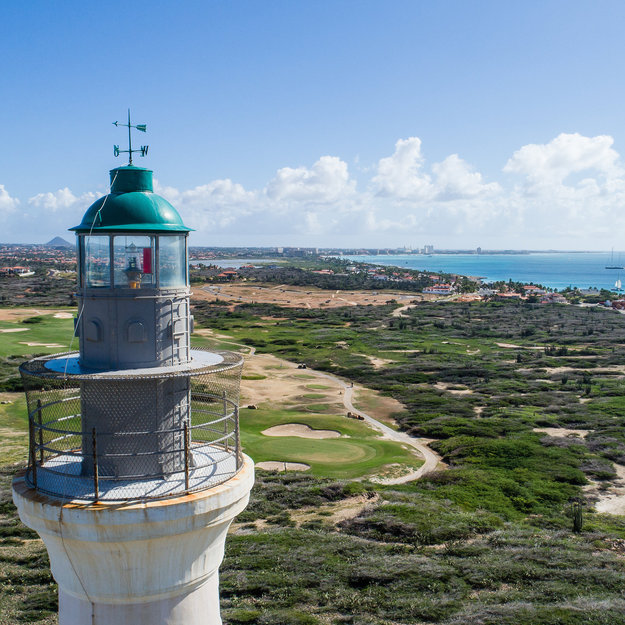 Image courtesy of Aruba Tourism Authority
1. Aruba is known as "One Happy Island" and totally lives up to its motto. On top of incredible weather, the island - a former Dutch colony - is now made up of more than 90 nationalities all living happily together. Upon arrival, you'll quickly discover no shortage of super-friendly locals eager to show you around or provide tips and recommendations.
2. The island is home to some of the very best beaches in the Caribbean (and the world!). The western side of the island features a 7-mile stretch of white sand beach backed by calm, aqua blue waters. Popular beaches in Aruba for locals and visitors alike include Eagle Beach, Roger's Beach, and Palm Beach, also home to the luxurious oceanfront hotel Aruba Marriott Resort & Stellaris Casino.
3. Aruba is located outside of the Caribbean Sea's hurricane belt, so couples can expect abundant sunshine and fantastic weather no matter the month or season. In fact, the island receives the least amount of rainfall in the entire southern Caribbean region (only 15 inches per year total!).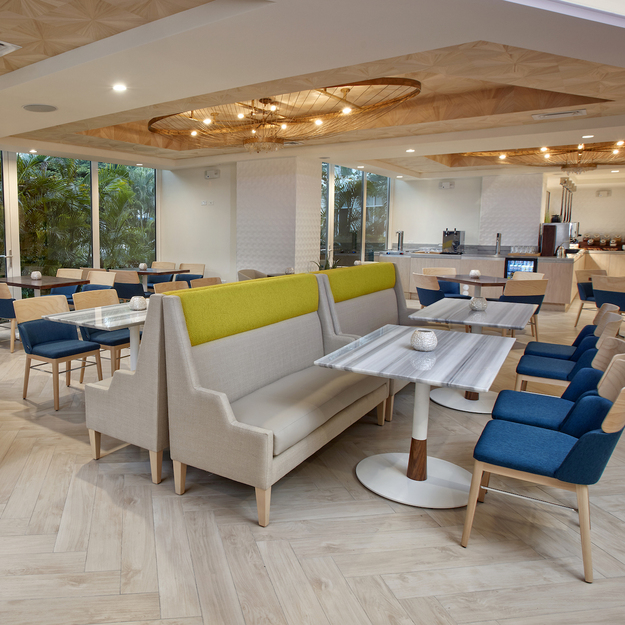 4. The Tradewinds Club is a recently renovated and exclusive boutique experience for adult guests at Aruba Marriott Resort. Couples have access to a reserved beach, private lounge, a personal concierge, and upscale amenities. For instance, tucked within a secluded area of the beach, Tradewinds Club guests will find ultra-cozy beach beds plus the option of outdoor Mandara Spa treatments in the Tradewinds Beach Cabin.
5. Aruba is widely-regarded as the wreck diving capital of the Caribbean. On top of amazing coral formations and impressive visibility, the waters surrounding the island feature World War II-era shipwrecks. On the leeward side, the SS Antilla and SS Pedernales both provide spectacular snorkeling and scuba diving opportunities. Divers can easily explore these historic ships while being surrounded by colorful and vibrant sea life.
6. At 15,000 square feet, the Stellaris Casino is the largest casino in Aruba. Open 24 hours a day, the casino boasts more than 500 slot machines, 32 gaming tables, and some of the friendliest dealers on the island. The best part about winning at Stellaris Casino? You can keep it all. Aruba doesn't tax gambling windfalls.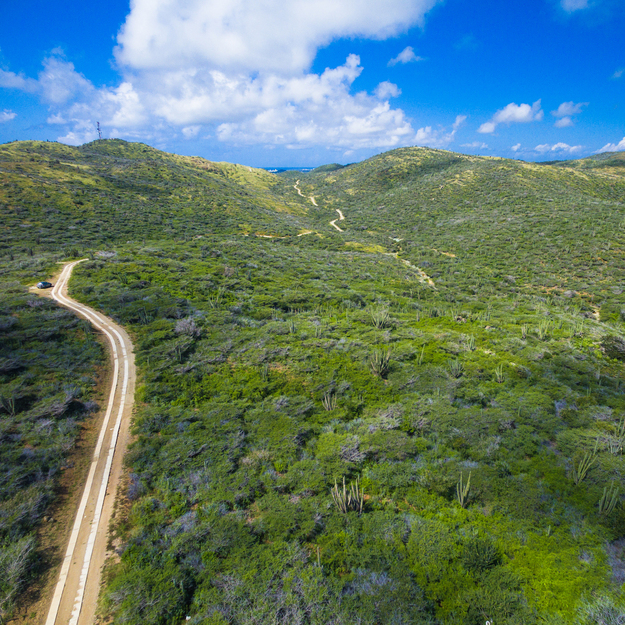 Image courtesy of Aruba Tourism Authority
7. At first glance, one wouldn't think desert landscape exists on a tropical island in the Caribbean Sea. However, Aruba's Arikok National Park is a unique desert-like ecological preserve. Situated on the island's northeastern coast, the magnificent park features unusual rugged terrain, limestone cliffs, towering cacti, and incredibly diverse flora and fauna for such a small island. Nearly 20% of the island is dedicated national park space.
8. The island is incredibly easy to get to. Aruba's Queen Beatrix International Airport has over 100 flights weekly from 14 different North American cities, including New York, Philadelphia, Atlanta, Houston, Charlotte, Miami/Fort Lauderdale, and many more. Also, you won't have to change your currency upon arrival. The island happily accepts U.S. Dollars.
9. With rugged terrain on the eastern side of the island, Aruba is fantastic location for off-road adventures. By renting a four-wheel drive vehicle, couples can easily explore back roads, gorgeous countryside, and fascinating volcanic rock formations. Popular attractions include California Lighthouse, Bushiribana Gold Mill ruins, a variety of ancient caves, and a natural lagoon right along the sea (known as "Conchi" by locals).
10. Thanks to a dry climate and desert-like landscape, the aloe vera plant thrives on the island and is Aruba's No. 1 export. Visitors can learn all about it at Aruba Aloe, founded on the island in 1890. The property is home to the Aruba Aloe Museum, Factory and Store, where couples can enjoy a complimentary tour of the facility and grounds. Later, at nearby Mandara Spa at Aruba Marriott Resort, newlyweds can book a luxurious couples spa treatment that incorporates the ingredient in an aloe and milk bath wrap.

-----
In 2019, Traveler's Joy will be giving one lucky couple a FREE honeymoon to Aruba Marriott Resort & Stellaris Casino. To enter, couples simply need to add the Aruba Marriott Resort Instant Registry as their honeymoon registry for travel between May 1, 2019 and December 20, 2019. The Instant Registry can be found within a couple's Traveler's Joy account (simply click on "Add Suggested Item" to get started).
Read the Terms & Conditions for this sweepstakes here.