Just picture yourself and significant other snuggled up with a cozy blanket, a bottle of wine, and a gourmet lunch packed with local specialties.
There may not be a more memorable or relaxing honeymoon experience than a picnic -- especially if it has a scenic view.
From urban parks with prime skyline views to gorgeous soft-sand beaches in the Caribbean, check out eight of our favorite locations around the world for newlyweds to enjoy a most memorable picnic experience.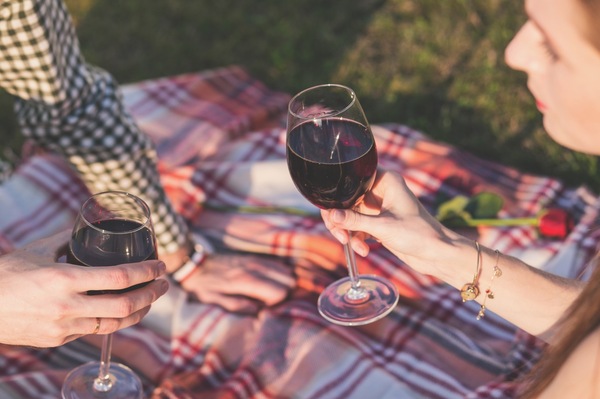 Parc des Buttes Chaumont (Paris, France)
Head east to Parc des Buttes-Chaumont, one of the city's lesser-known but most spectacular parks. Cross over suspension bridges to waterfalls tucked inside of caves before taking in sweeping views of the city at the park's lovely hilltop.
Milford Track (South Island, New Zealand)
Perhaps one of the most spectacular hikes in the world, the MIlford Track takes visitors through the heart of New Zealand's incredible fiord country. Giants Gate Falls is our favorite spot to relax for lunch and soak in the breathtaking scenery.
Central Park (New York City)
Central Park is a classic picnic spot thanks to amazing views and great people-watching all in the heart of America's biggest city.
Cinque Terre, Italy
The Cinque Terre region is fantastic choice for a honeymoon picnic. Grab some goodies from local food stores before finding a spot along the winding Cinque Terre Trail or at one of the town beaches.
Haleakala National Park, Maui, Hawaii
Be sure to arrive for Haleakala's sunrise spectacle. Then stay for some incredible hiking before enjoying a most memorable picnic at 10,000 feet above the Pacific Ocean.
Moraine Lake, (Banff, Canada)
During the summer months, this glacier-fed lake turns bright blue, further enhancing the enchanting atmosphere. Snag a log along the rocky shore before being treated to views of snow-capped mountains in the Valley of the Ten Peaks.
Pigeon Island (St. Lucia)
This 44-acre reserve just off the north west section of the island features stunning beaches, undulating terrain, historical ruins, and fantastic lookout points. Bring along some picnic supplies and a blanket for ample detours while exploring.
Swiss Alps (Switzerland)
The Five Lakes Walk combines pristine mountain lakes and fantasic views of the Matterhorn. Be sure to plan your picnic at one of the mountain lakes so you can view the reflection of the Matterhorn off the clear water.

Got a favorite honeymoon picnic spot? Let us know on Facebook and we'll add it to the list!

In case you missed it:
Our Top 5 Fall U.S. Honeymoon Destinations