We're always thrilled when newlyweds share their incredible honeymoon stories with us. This week we're featuring a selection of favorites from couples who spent their honeymoons in Jamaica. We hope these amazing stories provide a little inspiration as you start planning your own getaway.
Margot & TJ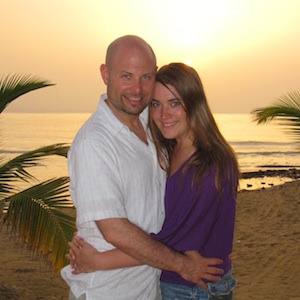 These two avid travelers had been all over the world but wanted to pick a destination that was relaxing, serene, and not far from their time zone. Jamaica proved to be the perfect locale. Favorite activities included snorkeling, diving trips, and an excursion to Dunn's River Falls.
"The honeymoon was perfect. We normally take trips that are more adventurous and enjoy the planning aspect of choosing a destination and deciding what to do. For our honeymoon, however, we wanted to rest and relax after such an intense and emotional time. We didn't want to have to figure out how we were going to get from A to B to C. We wanted someone to hand us a cold frosty beverage, and say 'just hang out here and we'll make sure you get where you need to go.'
If you want to just relax with Bob Marley on the airwaves, a cold rum drink in your hand, the sparkling blue water dancing between your toes, and your new partner in life smiling at you, Jamaica is the perfect destination."
Read Margot and TJ's entire honeymoon story here.
Amanda & Blake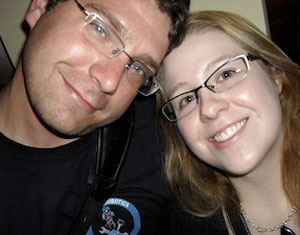 After working for more than a year-and-a-half on their wedding, these DIYers wanted to sit back, relax, and just be taken care of for a change. Aside from a few jellyfish stings, their trip turned out to be spectacular. Top moments included cliff jumping, a private island adventure, and a swimming with the dolphins experience.
"Our days in Jamaica were worth every penny spent, as the memories we created were truly priceless. There was no better place for the two of us DIYers to relax and spend the first days of our married life together.
After we finished zipping up the last suitcase, we made the decision to go down to the lobby and booked our trip back for our anniversary. We couldn't wait to do it all over again."
Read more about their amazing honeymoon journey here.
Amy & Jeremy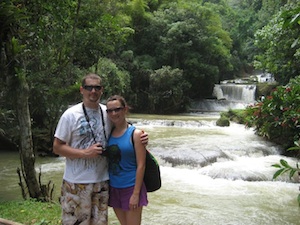 These newlyweds were so excited to take their honeymoon, they booked it nearly a year-and-a-half before their wedding.
A few favorite moments included a catamaran cruise, a tour of the Appleton Estate and rum factory, and enjoying their hotel's swim-up pool bar.
"We have always loved the free spirit of the Jamaican culture. Our tropical dream was all about beautiful white-sand beaches and clear blue water with the sounds of reggae steel drums ringing in our ears."
Read their full story here.

In case you missed it:
Our Top 5 U.S. Fall Honeymoon Destinations
POLL: What's the One Word That Best Describes Your Honeymoon?