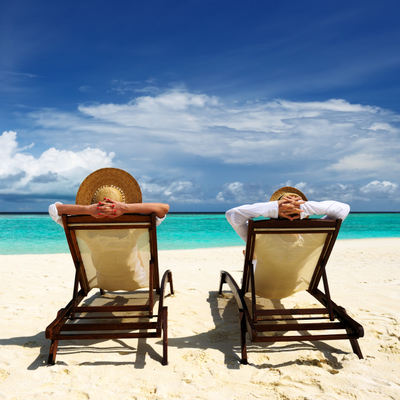 Whether for the car, long flight, or just kicking back on the beach, a distinctive music playlist can really enhance your honeymoon experiences.
Conjuring up images of tropical destinations, historic European cities, and other popular getaway spots around the world, this month's music collection features a variety of classic hits and catchy alternative tunes, including songs by Elvis Presley, Ray Charles, Coldplay, Phoenix, and many others.
Elvis Presley - Blue Hawaii
James Taylor - Mexico
Sara Bareilles - Vegas
Ryan Adams - New York, New York
The Mamas and the Papas - California Dreaming
Toto - Africa
Phoenix - Rome
Jimmy Buffett - Floridays
Ray Charles - Georgia On My Mind
Coldplay - Amsterdam
Toby Keith - Cabo San Lucas
Randy Newman - I Love L.A.
Billy Joel - New York State of Mind
The Clash - London Calling
Harry Belafonte - Jamaica Farewell

You can listen to the mix via Spotify.
In case you missed them, check out our first two honeymoon playlists:
TJ's Ultimate Honeymoon Playlist: Volume 1
Traveler's Joy Honeymoon Playlist: Volume 2
Have any suggestions for our next mix? Submit your favorite vacation-themed songs via Facebook, Twitter @travelersjoy, or e-mail at blog@travelersjoy.com.