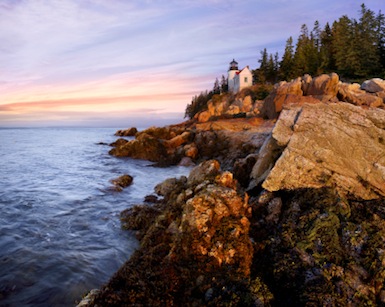 Feeling anxious over impending honeymoon costs, especially on the heels of your wedding? Well, just because you're about to embark on your honeymoon doesn't mean you have to spend a lot of money. In fact, there are a number of remarkable honeymoon destinations in the U.S. that will provide the trip of a lifetime without doing damage to your wallet. Check out these five amazing spots right here in America and start planning your ideal getaway today.
Maine
With a national park, vibrant coastal communities, and a thriving arts scene, Maine offers a little bit of everything for honeymooners on a budget. Start in cosmopolitan Portland, which features a unique variety of restaurants, shops, galleries, and museums. The dining scene is quite renowned, especially for its focus on locally sourced food at reasonable prices. In fact, Portland has one of the highest amounts of restaurants per capita in the U.S.
As you make your way up the coast to Acadia National Park for some hiking and scenic tours, pull over in charming seaside towns like Rockland and Camden. Whether you decide to charter a sailboat for the day, indulge in some clam chowder, or just take a romantic stroll along the waterfront, the options are plentiful.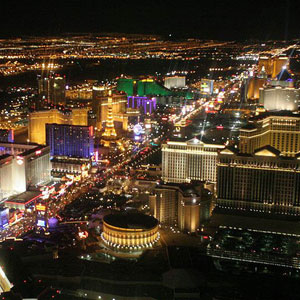 Las Vegas
While America's Playground is certainly portrayed as an exotic, luxurious destination, you can still get the most out of the city while keeping to a budget.
For starters, flights to Las Vegas can be cheap if you do your homework and plan ahead. Meanwhile, nightly room rates are generally inexpensive, even at top resorts like Tropicana where midweek rates in June start around $79. Plus, don't forget the city's famous buffets like the Garden Court Buffet at Main Street Casino. These all-you-can-eat extravaganzas usually come at a good value.
Be sure to escape the bright lights for a few days and visit unforgettable (and inexpensive) sites like the Hoover Dam and the Grand Canyon.
Washington D.C.
When it comes to free attractions and experiences, our nation's capital is tough to beat. Take a romantic walk along the National Mall, tour the Smithsonian National Air and Space Museum, or visit the Jefferson Memorial on the Tidal Basin. After you've gotten your history fix, browse through the many boutiques in Georgetown, hit up Kramerbooks in Dupont Circle, and head over to Eastern Market for fresh food, handmade goods, and live events.
Meanwhile, Northern Virginia is also packed with exciting budget-minded activities, including hundreds of wineries, charming small towns, historic sites and battlefields, and picturesque country roads.
Savannah
In addition to being one of America's most romantic and best-preserved cities, Savannah is also a great honeymoon destination thanks to affordable prices at many local hotels and restaurants.
Situated in one of the city's oldest neighborhoods, the elegant Kehoe House B&B is a great value. Take time to walk around Savannah's cobblestone streets, gorgeous public squares, and wonderful riverfront arts district. You'll soon discover that the city has a sophisticated vibe yet still retains its southern charm.
Plus, you can use Savannah as your home base to explore beautiful nearby beach destinations like St. Simons Island.
Got any other U.S. destinations to add to the list? Also, check out our 2011 feature highlighting five other top budget-oriented honeymoon destinations.