The "City of Light" is as romantic as they come. Complete with charming streets, iconic structures, glorious palaces, beautiful parks, and superb cuisine, Paris is the perfect destination for newlyweds to spend their first few days as a married couple.
The options for intimate experiences are endless, whether it's a picnic in Parc des Buttes Chaumont, window-shopping along Avenue Montaigne, or biking along the Seine. Paris is also a city of discovery, where people watching at a cafe, visiting a city market, and getting lost in an unfamiliar neighborhood all make up a perfect afternoon.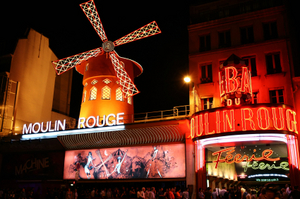 Must Do: Exploring Montmartre
Spend one day at your own pace and take to the streets of beautiful Montmartre, best known for its historic buildings, arts scene, nightclub district, and the Basilica of the Sacred Heart of Paris. Start at the base of the hill and work your way up the neighborhood's quaint streets, passing by a number of famous theatres, art galleries, and charming public squares.
Meanwhile, linger at some of the energetic cafes along Rue Lepic like Café des 2 Moulins -- all while admiring the neighborhood's iconic windmills. Finally, take in some spectacular views of Paris along Rue Ravignan before checking out a performance at Le Trianon, one of city's most dazzling theatres on Boulevard de Rochechouart.
This week's feature is part of an ongoing series that focuses on the world's most romantic honeymoon destinations. Stay tuned for more destinations in the coming weeks. In the meantime, learn about eight ways to add romance to your upcoming honeymoon.