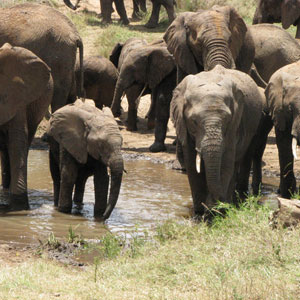 *This guest post was written and provided by Hotels.com. Your online source to the best hotel discounts no matter the location of your honeymoon.*
You want your honeymoon to be memorable and unique -- somewhere off the beaten track. But it seems as if everyone is telling you to go to the same tourist-trap locations that you've already read about hundreds of times. If you need some fresh ideas on where to take the love of your life, consider one of the following options.
Kenya
Take a safari and enjoy the beautiful weather, amazing beaches, exotic wildlife and breathtaking scenery that surround you in Kenya. Of the 40-plus different tribes that call Kenya home, you will find hospitable people, many different languages, and a wide range of cultures that mix African, British and Indian traditions.
From the luxurious yet authentic housing options to the exhilarating animals you will see on a safari, Kenya has a lot to offer the honeymooning couple. Home of Mount Kenya, Africa's second highest peak, you can take a romantic helicopter ride to see glaciers, or you can hire an air balloon to view the sweeping scenery of sandy beaches and animal watering holes. Truly offering something for everyone, you can elect to house up in your cozy accommodations or swim with the dolphins -- whichever sounds more appealing at the time.
Spain
In all of Europe, one of the most beautiful beaches can be found in San Sebastian, Spain. Whether you visit La Playa de la Concha or opt to take a romantic evening stroll down the classic cobblestone streets, Spain is full of wonders for newlyweds. There are many historic churches to visit and lots of fine dining available to enhance your experience, and whether you are a surfer or not, the beaches are breathtaking. The famous Guggenheim Museum is located in nearby Bilbao, and the architecture alone is worth seeing.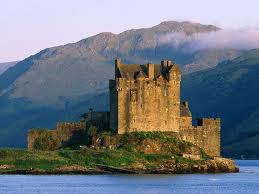 Scotland
The pictures of Scotland's famous coasts do not do the actual scenery justice. Boasting beautiful castles, misty coastlines and offshore islands, Scotland is the perfect place for a romantic getaway. Stay in a quaint bed and breakfast and visit the picturesque fortresses that scatter the countryside. For the best weather, travel in the summer, when you should have greater success at enjoying the outdoors.
Greece
Nothing is more romantic than a small exotic country with a vast and deep history like Greece. There are many monumental sites or romantic islands for your getaway, and Greece is the perfect spot for you if you enjoy the rustic old-fashioned feel of a slower life. Surrounded by the blue Mediterranean basin, Greece will deliver sunny weather and a laidback worldview. Different cities in Greece offer different things for honeymooners, so decide whether you want historic ruins, stylish bars or beautiful beaches to determine where you go. Many movies have tried to capture the pictorial atmosphere of Greece, but you can experience it for yourself when you relax in one of its culturally rich cities.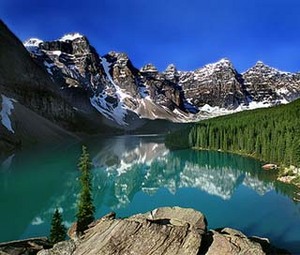 Canada
There are many places that make great honeymoon spots in Canada, but look at Banff for a wide range of activities to pique your interest. Not only is the scenery something to behold (picture clear, snowy mountains, waterfalls, wildlife and beautiful glaciers), but also the numerous pubs, restaurants and social life make it perfect for younger couples. This is one of the colder honeymoon destinations, so pack a sweater even if you go in summer. There are year-round activities to enjoy, so if you want to go hiking, relax in hot springs, experience a truly ethnic restaurant, or ski in the winter, it's available for you here.
When most people think of honeymoons, they picture tropical islands and icy drinks. You are sure to find something unique if you are looking for it though, and there's no need to go somewhere tropical just because that is expected. Look to your interests and find a location that both of you can enjoy. After all, that's what a honeymoon is all about. If you travel off the beaten path, you can sometimes find some terrific deals that will save you money and be more convenient to your schedule. Of course, wherever you go, your honeymoon will be special because of the one you're with, so take the time to relax and enjoy it.