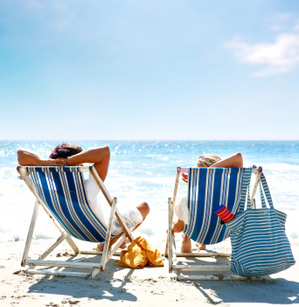 Occasionally, what should have turned out to be a couple's most dear and remembered vacation ends up being a bit of a disaster. Whether this happens by mere chance or whether it's a case of poor planning, take it all with a grain of salt and remember that years from now, you'll look back and simply laugh about it.
But to avoid any minor mishaps, careful honeymoon planning enables you to be on the offense. Read on for our brief guide to a stress-free vacation.
Accommodations
The most important piece of advice that all honeymooners should pay attention to is the number one honeymoon rule: Do not skimp when it comes to your accommodations. This is, after all, your honeymoon and a terrific room to rest your heads at night can either make or break your honeymoon experience. Therefore, this aspect of your vacation should be carefully thought out. Location, hotel amenities, and overall ambience should all come into play when selecting your accommodations. If a luxurious hotel is out of your budget, do enlist the help of your family and friends and book a great room through your honeymoon registry.
Tip: Don't try to get honeymoon quotes too far ahead of time. Hotel and flight rates are released only 11 months in advance.
Weather Considerations
Remember not to choose a destination that leaves too much vulnerability to the weather. If choosing a resort in a tropical location, consider not traveling during prime hurricane season unless you want to spend your entire days snuggled inside. While this may not be such a bad thing for a day or two, too many days holed up in your room or indoors will inevitably start to get the best of you.
Tip: Hurricane season in the Caribbean and the Atlantic Ocean typically ranges from June 1 to November 30.
Read Reviews
I have fallen prey to this in my early traveling days, but I advise couples to not book a hotel solely based on the pictures you see online. What you may have thought would be a romantic Italian villa may in fact turn out to be a hole in the wall with peeling paint, a broken bed and spider webs on every nook. Recognize that pictures don't always tell the whole story. Therefore, reading reviews before making any final decision is just plain ole' wise (Trip Advisor works well for this purpose). While reviews can be quite subjective, they're essential when deciding where to stay and what to see and do.
Always Remain in Control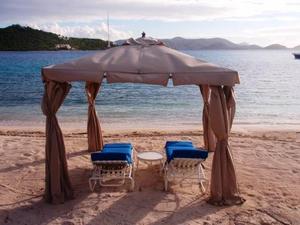 Honeymoons are a time for relaxation and fun after the big day, but do control your alcoholic consumption. A bad hangover or an inebriated partner can ruin any mood.
Remember that things may happen that are far from your control, but remaining in control and relaxed is the key to maximizing any lemons that may get thrown your way.