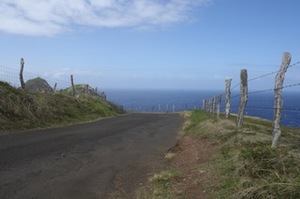 For many newlyweds, the three key ingredients to a perfect honeymoon are romance, relaxation and adventure. On those days when you feel like leaving the lounge chair behind and embarking on your own journey, get behind the wheel and consider these top destinations for scenic road trips bound to provide everlasting memories.
Maui
Some believe that if heaven had a highway, it would look exactly like the Road to Hana in Maui. Packed with lush tropical forest, waterfalls, canyons, rocky beaches, sea caves and swimming holes, this long and winding 68-mile
drive is truly spectacular. For the ultimate honeymoon road trip, Hana Highway has it all.
The trip typically takes up to five hours -- with stops included -- and ends in Hana, a relaxing and quaint village set among rolling green hills and spectacular ocean views. The journey is all about exploration and enjoying nature, so be sure to take it slow and make frequent detours, especially to the numerous cascading waterfalls and colorful roadside stands, many of which feature fresh fruit juice concoctions, coconuts and banana bread.
Once you arrive in Hana, sit back and unwind again at the lovely Hotel Hana-Maui.
Napa Valley
Whiz past sun-drenched vineyards and wind up and down hills as you explore Napa, Yountville, St. Helena and Calistoga in colorful Napa Valley, California. The small size and proximity of each town (all fit within a 25-mile stretch) add up to a perfect day trip. Each destination offers something a little bit different than the last, and couples can certainly expect great dining, late night options, shopping and galleries everywhere they turn.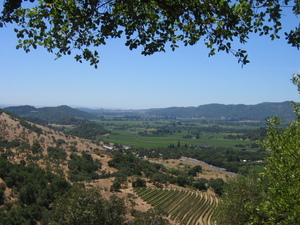 Start the day in Napa, which is located about 50 miles north of San Francisco. Grab some breakfast and picnic supplies at Oxbow Public Market before making your way north on Highway 29. Before ending in Calistoga, stop by some inviting vineyards like Schramsberg Winery for a tasting or make a detour to one of the region's gorgeous parks like Bothe-Napa Valley State Park.
In Napa, let the romantic Napa Inn serve as your home base for the trip.

New Zealand
With a stunning landscape featuring snow-capped mountains, rolling green hills, abundant forests, gorgeous coastline and even volcanic craters, New Zealand is a prime destination for a variety of scenic honeymoon road trips. Consider taking a multi-day North Island excursion between Wellington and Auckland via state highways 1 and 5. The drive offers an extraordinary amount of diverse sights and attractions and will guarantee breathtaking vistas around every bend.
Highlights include hiking in beautiful Tongariro National Park, learning about New Zealand's Maori people at Te Puia Cultural Centre in Rotorua, plus some amazing geothermal sites in Taupo. No matter where you decide to venture, the picturesque scenery and unique attractions along the drive will make for a most memorable honeymoon.
Once you arrive in Wellington, drop your bags at Bolton Hotel Wellington before heading out on the town.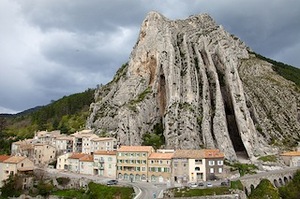 France
Packed with scenic coastline, glacial mountain peaks, postcard perfect villages and endless vineyards, France is an ideal location for an exceptional honeymoon road trip.
For an incredible but different kind of journey, follow the Route Napoleon through the scenic countryside of Southern France. Napoleon Bonaparte used this now famous route in 1815 after he escaped from prison on the island of Elba. Now, retrace his steps as you make your way through the amazing mountains of Provence along winding N85. The journey can be completed in a day and offers spectacular vistas and chances to visit beautiful mountain villages like Sisteron.
Eventually, make your way to the coast and spend the night at Hotel Cavendish in lively Cannes.
Puerto Rico
For an unforgettable drive in the Caribbean, go for a cruise along La Ruta Panoramica (AKA "The Scenic Route") though Puerto Rico's mountainous interior. Climb to the top of Cerro de Punta, the island's highest peak and wind your way through historic villages like Maricao. Consider making a detour to Reserva Forestal Toro Negro for a scenic hike through lush tropical landscape and past incredible waterfalls.
Stay at the romantic Horned Dorset Primavera in the seaside town of Rincon for easy access to this extraordinary Caribbean scenic drive.