China Honeymoon Stories
Allison & Martin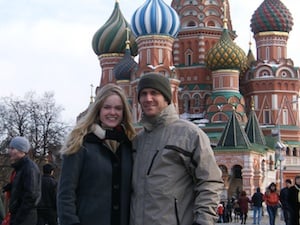 Growing up, I had heard stories about the Trans-Siberan Railway through Russia/Siberia. Since the honeymoon dates would be most of March and the first week of April, I felt Russia would not be unbearably cold yet still with the chill and late-winter snow that would make it breathtaking. I mentioned the idea to Martin, and we were immediately hooked. And while we were over there, why not throw in Mongolia and China as well?! Hence our Oriental-Siberian Adventure.
Emily & Sam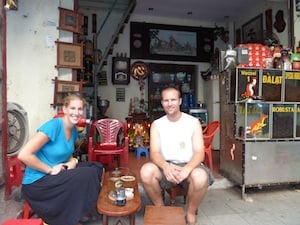 We flew out of Chicago two days after our wedding night on July 4th and arrived 24 hours later at our hotel in Hong Kong. This was only the first stop on our five-country, five-week tour of Asia that would take us through China, Malaysia, Thailand, Cambodia, and Vietnam. We originally chose Asia because we wanted to go somewhere affordable (once we got there anyway), with excellent food, new cultural experiences, and some time at the beach. I hoped to ride an elephant and see Angkor Wat, and Sam wanted to see orangutans in the wild after sampling Thai and Malaysian curries.
Lillian & James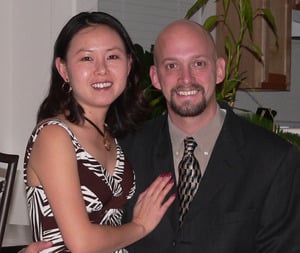 Beijing welcomed us to the Country with a flurry of people. No matter the time of day, there were people going about their business everywhere. As the location of the upcoming 2008 Olympics, Beijing gave the impression as the host of a dinner party in which the guests have arrived too early. The pride of hosting the Olympics could be seen everywhere, but it was obvious that there was a lot left to be done.