Exploring the Great Outdoors: 5 National Park Honeymoon Ideas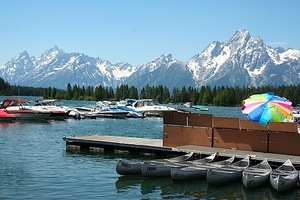 Looking for a unique honeymoon getaway that centers on the great outdoors? Embark on a national park honeymoon this year and experience America's greatest natural wonders. Whether you explore just one destination or decide to mix and match, your honeymoon is sure to feature scenic drives, soaring mountain vistas, gorgeous backcountry hikes, and other incredible once-in-a-lifetime experiences.
Olympic National Park
Location: Washington, about 80 miles west of Seattle.
Why Go: For its unparalleled variety thanks to three distinct ecosystems. One day explore a rainforest, the next visit snowy mountaintops. Follow that up by strolling miles of sandy beaches along the gorgeous coastline.
Can't Miss Experience: A day hike in Hoh Rainforest, one of the few temperate rainforests in the U.S. Stroll lush, moss-draped terrain right beside meandering glacier-fed rivers.
Resources: http://www.nps.gov/olym/index.htm
Everglades and Dry Tortugas National Parks
Location: Extreme southern Florida, just west and south of Miami.
Why Go: Visit the Everglades for its long list of rare species, from orchids to great blue herons to alligators. With over 1.5 million sprawling acres in the park, there are ample opportunities to view the park's diverse collection of mammals, reptiles, fish, and birds. Next, make your way south to the Florida Keys and visit Dry Tortugas National Park for its incredible snorkeling and historic sites. Get up close to diverse marine life before wandering around historic structures and learning about the area's pirate past. Take a tour of impressive Fort Jefferson, a giant military fortress constructed during the mid-1800s.
Can't Miss Experience: Camping out under the stars at Dry Tortugas. The stars appear so bright in the sky that you feel like you can reach out and grab them.
Resources: http://www.nps.gov/ever/index.htm
http://www.nps.gov/drto/index.htm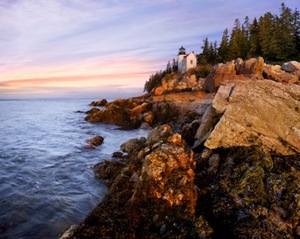 Acadia National Park
Location: Coastal Maine, about midway between Portland and the Canadian border.
Why Go: For its breathtaking coastline, granite peaks, and scenic drives. Hike a mountain summit. Hit the ocean for some sea kayaking. Or simply take your time and drive the 27-mile Park Loop Road, stopping at unique spots like Thunder Hole and Jordan Pond.
Can't Miss Experience: A hiking trek to the summit of Cadillac Mountain, high above the charming town of Bar Harbor. Your reward once at the top: picturesque views of the Cranberry Islands, spruce forests, and Frenchman Bay.
Resources: http://www.nps.gov/acad/index.htm
Yellowstone and Grand Teton National Parks
Location: Northwestern Wyoming, just north of Jackson.
Why Go: Visit Grand Teton for its extraordinary alpine terrain. The park contains some of the most breathtaking mountain vistas in the country, which you can soak in by exploring the local hiking trails, lakes, and rivers. Just a few miles to the north is Yellowstone, the world's first designated national park. With diverse wildlife featuring bison, grizzly bears, and wolves, plus extraordinary natural attractions like geysers, canyons, and waterfalls, it's easy to see why it's one of America's most cherished destinations.
Can't Miss Experience: Jenny Lake trail at Grand Teton, a lovely lakeside trek with phenomenal views around every corner. At Yellowstone, start by exploring the park's most stunning hot springs, especially the Mammoth Hot Springs Terraces. These unique, colorful geothermal spots are truly a spectacle, and many of them can be reached by hiking trails and boardwalks. Then save plenty of time for the Grand Canyon of Yellowstone, a jaw-dropping canyon of waterfalls, hiking trails, and incredible vistas.
Resources: http://www.nps.gov/yell/index.htm
http://www.nps.gov/grte/index.htm
Glacier National Park
Location: Northwestern Montana, bordering Canada and stretching south toward Missoula.
Why Go: For its soaring, snow-capped mountains and wide range of activities. Take advantage of this outdoor paradise through the park's fantastic biking, boating, fishing, and hiking opportunities.
Can't Miss Experience: Going-to-the-Sun Road, a wonder of modern engineering that winds its way for 50 miles through the park's rugged interior, taking visitors to remarkable places like Logan Pass and Lake McDonald.
Resources: http://www.nps.gov/glac/index.htm
Planning a honeymoon trip featuring national parks? Tell us about it! Got any other favorite parks to add to our list? Let us know on Facebook or e-mail us at blog@travelersjoy.com.