A honeymoon centered on the great outdoors doesn't necessarily mean you're stuck in a leaky tent in a no-frills campground. There are a number of upscale lodges in and around America's famed national parks, enabling you to get up-close and personal to extraordinary landmarks and landscapes -- without sacrificing the creature comforts that a honeymoon deserves.
Take a look at this breakdown of America's best national park lodges and hotels before planning your ultimate national park honeymoon.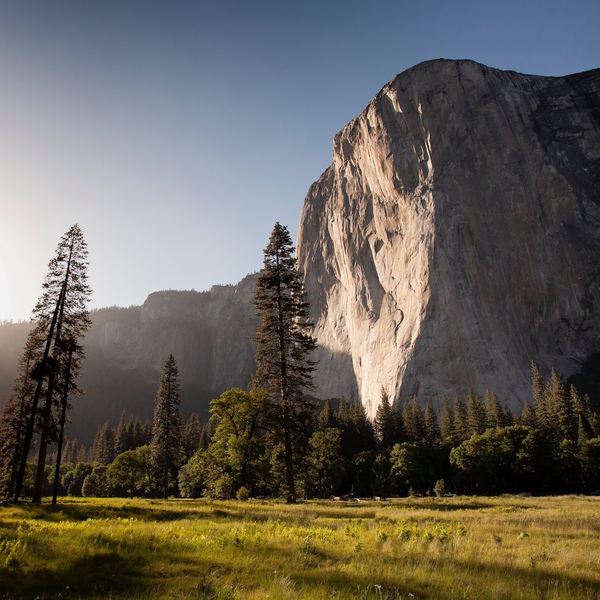 Yosemite National Park
Evergreen Lodge
This historic hotel is situated in a secluded wooded area on the border of Yosemite National Park. Enjoy thoughtfully furnished accommodations, an all-wood tavern, and easy access to a wide range of recreational activities. The lodge's 88 rustic cabins combine classic amenities with modern comforts. For example, deluxe units feature a king or queen bed, cast-iron fireplace, private deck, Sirius radio, refrigerator, and spacious bathroom. The property also includes a 2,000 square-foot pool and bar and terraced lounge for romantic stargazing nightcaps.
This historic hotel features a blend of Art Deco, Native American, and Middle Eastern-inspired decor. Twenty-four cottages are scattered among the pine trees, each outfitted with natural wood furnishings and a small stone patio. The standard guest rooms, meanwhile, feature private balconies and frame-worthy views of Yosemite's vast landscapes.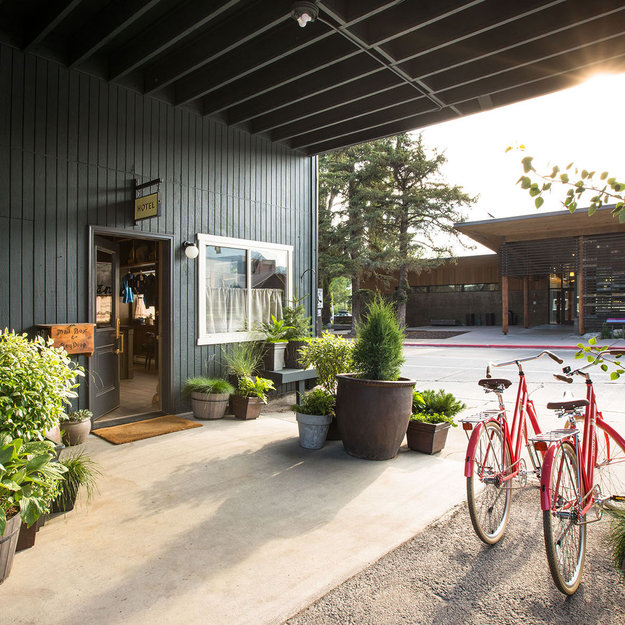 Image courtesy of Anvil Hotel
Grand Teton National Park
Hotel Terra, A Noble House Resort
There's no better home base from which to explore the extraordinary alpine terrain of the Pacific Northwest. At this full-service resort, you're just a few miles from Grand Teton National Park's breathtaking mountain vistas, which you can explore via miles of hiking trails and countless lakes and rivers.
If you're the type of couple who eschews full immersion in nature, consider this stylish hotel in the heart of downtown Jackson, Wyoming. The design scheme is contemporary yet approachable, while the dining is forward-thinking without being fussy. After heart-pumping activities, retreat to the hotel and work your way through the extensive wine list. Or, stick to the thoroughly inventive cocktails, such as the gin-forward Green Horn
Great Smoky Mountains National Park
Blackberry Farm
Located just a few miles from the Tennessee border of Great Smoky Mountains National Park, Blackberry Farm is the ultimate luxury stay. It's set on 4,200 bucolic acres, complete with white-picket fences, bubbling streams, and picturesque mountain vistas. Take your pick among the 68 accommodations, spread across the main house, garden house, standalone cottages, and more. Dining is your farm-to-table fantasy come true: Meals are served in a refurbished barn and the (always changing) menu is a study in seasonal, farm-fresh ingredients. Exciting adventures abound; couples can go kayaking, hiking, fishing, horseback riding, or just relax at the Farmhouse Spa.
Yellowstone National Park
Old Faithful Inn
This national historic landmark is just steps from the famed Old Faithful Geyser. With its traditional wooden exterior and massive interior stone fireplace, the Old Faithful Inn is a throwback in every sense of the word. Guests have the option to stay in suites, premium rooms, standard rooms, or cabins. But privacy-minded couples should take note: There are often throngs of visitors passing through the on-site facilities.
Zion National Park
Zion Lodge
The 150,000 acres of canyons, forests, deserts, and rivers that make up Zion National Park are the perfect setting for adventure pursuits. Test your skills rock climbing, hiking, and mountain biking before retreating to your cabin, outfitted with a soaking tub, gas log fireplace, and private porch (or opt for a guest room with a private terrace and king-size bed). Don't miss a meal at Red Rock Grill, where you'll be inspired to put down your phone and soak in the amazing scenery.
If sleeping beneath a blanket of stars is #honeymoongoals, trek to this glamping retreat, set on 196 acres bordering Zion National Park. The scenic trails and majestic red rocks for which Zion is known are just minutes away--though you'll struggle to tear yourselves away from your tented suite, complete with a ensuite bathroom, wood stove, and private deck.
Grand Canyon National Park
El Tovar Hotel
You'd be hard-pressed to find more incredible views of nature than at this 78-room hotel, perched on the rim of the Grand Canyon. The hotel, which dates back to 1905, offers all-inclusive dining and a home base from which to explore the park on a hike, helicopter ride, and more.

Editor's Note -- Updated version by Katie James Watkinson, February 27, 2019