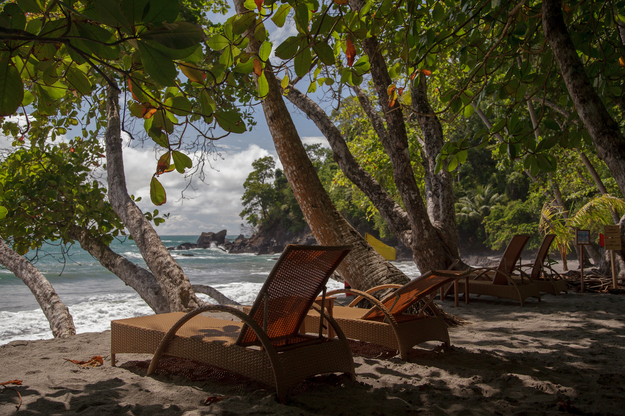 Picture yourself on a sandy beach overlooking the Pacific Ocean and completely surrounded by rainforest terrain.
Now imagine that this incredible setting also features a luxurious, eco-friendly resort home to acclaimed restaurants, two saltwater swimming pools and spacious suites with outdoor hot tubs.
Seems like a dream honeymoon destination, right?
Well, this one-of-a-kind setting exists only at Arenas Del Mar Beachfront and Rainforest Resort in Manuel Antonio, Costa Rica.
With a stunning location, fantastic on-site amenities and serious commitment to the environment, the 38-room boutique property is truly a unique and fabulous choice for newlyweds to kick back and unwind after the wedding.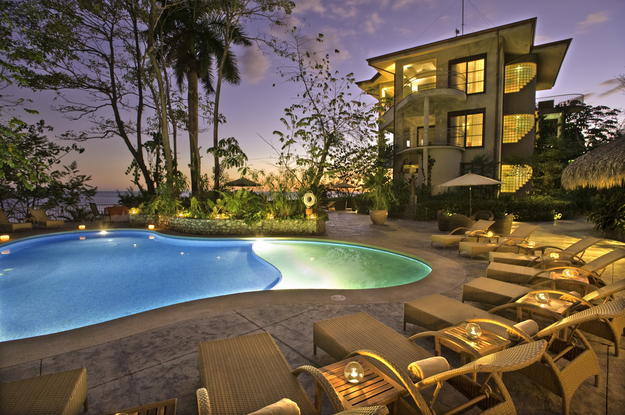 Newlyweds will be enthralled with the honeymoon-worthy accommodations. On top of views of the ocean and rainforest, all guest rooms and suites include king-size beds, a complimentary mini-bar, free Wi-Fi, and spacious bathrooms with overhead showers.
The "Ocean View Premium Suites" particularly stand out thanks to 330 square feet of terrace space overlooking the Pacific, plus two bathrooms and a private outdoor hot tub.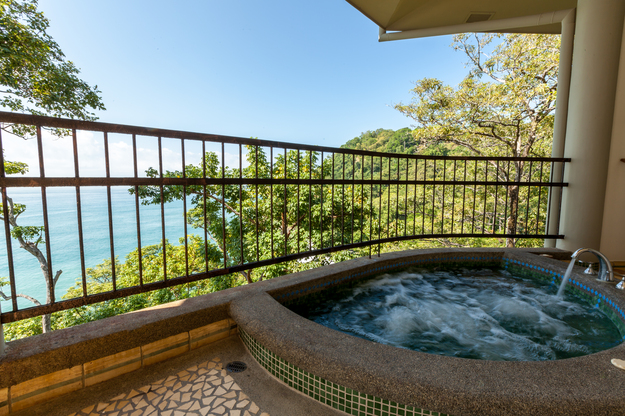 Couples won't have to travel very far for outstanding food and beverage experiences. El Mirador Restaurant and Bar serves excellent breakfast and dinner options in a beautiful open air setting. The dinner menu focuses on locally caught seafood as well as local Costa Rican dishes (don't miss the Sopa Negra or Casado entree). Couples can also arrange a private candlelit dinner on their terrace or directly on Playitas Beach.
El Mirador Bar is your go-to spot for specialty cocktails, wine, and craft beers. When it comes to mixed drinks, be sure to try the Guaro Mojito, which is made with a delicious Costa Rican liquor produced from sugar cane.
Looking for a casual meal with a view? Playitas Restaurant serves daily lunch where you can literally sink your feet into the sand.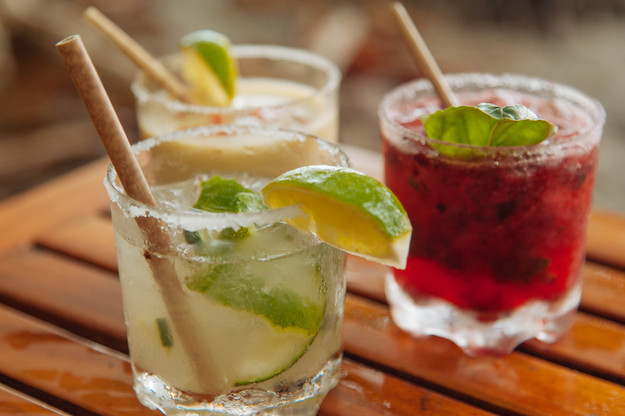 With the beach, rainforest and national parks all nearby, active honeymooners will be in for a most memorable stay. Notable experiences include horseback riding on the beach, sea kayaking, whitewater-rafting excursions down nearby rivers, and zip lining through the canopy of the rainforest.
One of our favorite aspects of the 11-acre property is its dedication to sustainability. The hotel operates completely carbon-neutral thanks to the usage of solar panels, electric golf carts, energy-efficient lighting, and much more.
Meanwhile, eight acres of the resort has been transformed into a private nature reserve with nature trails. This area acts as an ecological corridor to expand the area surrounding Manuel Antonio National Park (which happens to be one of Costa Rica's most popular national parks and home to sloths, four types of monkeys, rare birds and many other creatures of the rainforest).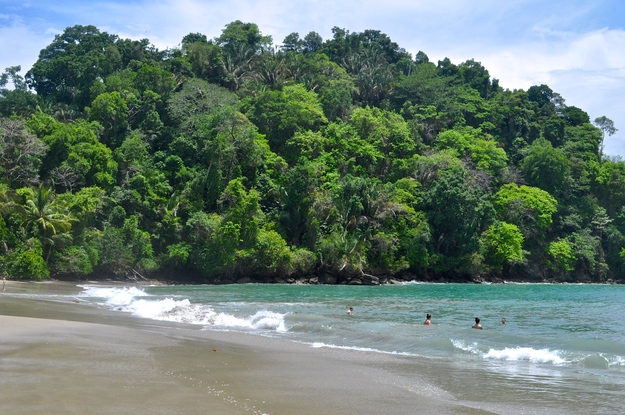 Hoping to relax and rejuvenate after days exploring Manuel Antonio National Park? Couples will find plenty of unique experiences right on the property, including tortilla making classes and guided tours of the rainforest.
Be sure to book a treatment at Las Brisas Wellness Center, which offers exceptional spa treatments, from traditional massages to aromatherapy to energizing coffee scrubs. Newlyweds won't want to miss the "Honeymoon Bliss Package," which comes with a 50-minute massage, couples yoga class, and romantic dinner with wine.
Ready for a once-in-a-lifetime honeymoon to Costa Rica? Drop your bags at Arenas Del Mar Resort for a sustainable, luxurious, and unforgettable getaway.

Images courtesy of Arenas del Mar Beachfront and Rainforest Resort