No matter if your travel destination is Bora Bora, the Bahamas, or anywhere else in between, there are 10 essential gift items and experiences to include on your registry. Not only will these registry items resonate with friends and family, but they'll also guarantee a trip of a lifetime.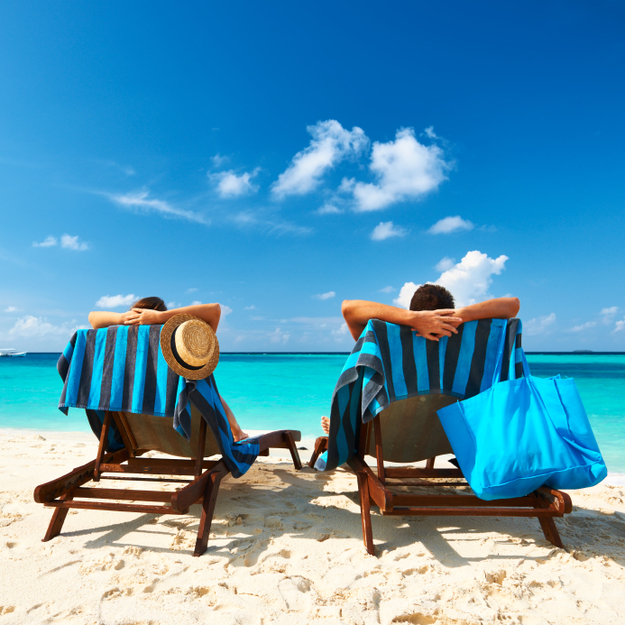 Hotel and Accommodation Upgrades
Ensure it will be your ultimate hotel experience by moving up from a standard king room to the luxurious honeymoon suite. For instance, with an upgrade to the Estrella Suite at The Resort at Pedregal in Los Cabos, Mexico, newlyweds can enjoy oceanfront views, a fire pit, and private terrace complete with an infinity-edge plunge pool.
Dining Experiences
Next, be sure to list some of your most anticipated meals of the trip. Whether it's an acclaimed steakhouse or upscale bistro with a view, a romantic dinner will certainly be remembered forever. This is also one of the most popular honeymoon gifts that guests love to give, as friends and family truly enjoy having a hand in a one-of-a-kind dining experience.
Heading to the Aloha State for your getaway? Book a table for two at Alan Wong's Honolulu, where you'll enjoy Hawaii regional cuisine at its finest. Menu items like macadamia nut-coconut crusted lamb chops and twice cooked short rib are heavenly, while the chef's tasting menu features an all-star lineup of delicious offerings.
Champagne or Prosecco
Now it wouldn't be a honeymoon without splurging a bit. A top-notch bottle of champagne or prosecco is a terrific (and memorable) way to toast to your new marriage.
Active Pursuits
Even if reclining on a lounge chair at the beach is your top honeymoon priority, you'll still be itching to explore the region at some point. That's why it will be key to add a few can't-miss activities for your destination.
For example, if you're traveling to St. Lucia, this might be sunset sailing in the Caribbean or participating in Rabot Estate's Tree to Bar Experience. Also, consider including a number of low-key activities on your registry, such as people-watching at a cafe or having a romantic picnic at the beach.
Travel Gear Upgrades
Whether you're seasoned travelers or embarking on your very first trip overseas, it's always a good idea to register for tech gadgets, gear, and apparel. Equipped with a full arsenal of travel accessories, you'll be in good hands wherever the road takes you.
Gift ideas: luggage, backpack for hiking or day trips, digital camera, maps, guidebooks, and sunglasses.
Breakfast in Bed
Time to indulge. It is your honeymoon, after all. By adding this registry item, you can enjoy a delightful meal (or perhaps two!) within the cozy confines of your hotel room. Even better if the staff can arrange for it on your balcony or private lanai.
Thinking about a wine country getaway in Northern California? In-room dining at Hotel Healdsburg is provided by Dry Creek Kitchen, Charlie Palmer's renowned Sonoma Valley restaurant.
Spa Treatments
On the heels of a hectic wedding period, you'll certainly want to set aside some time to relax and restore the body. From beachside couples' massages to invigorating seaweed body wraps, the options are practically endless for honeymooners.
For instance at Four Seasons Maui at Wailea, couples can book private open-air oceanside huts (known as "hale hau") and choose from a wide range of invigorating massage treatments, including the traditional lomi lomi Hawaiian massage.
Transportation and Travel
Be sure to visualize all of the specific segments of your trip, the activities lined up, and your mode of transportation for each stop. Don't shy away from adding these items to your registry. They'll come in handy and provide convenience throughout your journey.
Gift ideas: taxi costs, train fare, rental car, subway fare, and airline upgrades.
Overlooked Items
From fresh flowers to a few local bottles of wine, consider "mini upgrades" that will make your honeymoon extra special. These types of gifts also make your registry more personal and will appeal to friends and family who want to contribute but may have a tighter budget.
Gift ideas: A bottle of wine, fresh flowers, and local souvenirs.
General Registry Gifts
Perhaps your parents or aunt and uncle would like to make a significant contribution towards your trip. By including a general registry item, you can make certain that guests have the ability to give a gift of any amount they desire.

Taking your honeymoon in 2016? Which gift item or experience will be first on your list? Tell us over on Facebook!

In case you missed it:
Hot Mini-Moon Getaways: Ocean House; Watch Hill, RI
Traveler's Joy Adds 5 New Instant Registry Honeymoon Locations