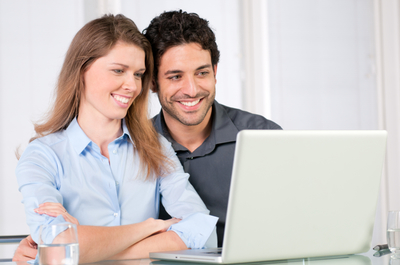 Many couples wonder how many gifts to list on their honeymoon registry. When my husband and I created our registry, we didn't want to seem greedy, so we didn't list too many items on our registry. Unfortunately, we started to run out of gifts and ended up receiving items that we didn't register for (anyone need an extra candle holder?).
When considering how many gifts to add to your registry, it's important to list a lot of items. Dream big for yourself. Read on to see why it will prove to be beneficial for both you and your guests.
Dream Big
Your honeymoon registry is a great chance for you to create a memorable and special trip as you begin your lives together. Start by thinking about activities that you would really love or upgrades that would really improve your trip.
Add upgrades to your hotel or airfare, souvenirs, extra activities, fancy dinners, and anything else that you don't have a chance to do every day. Select as many gifts as you can (and would actually do). Remember, this registry is to celebrate you and make your honeymoon the trip of a lifetime.
Keep the Interests of Your Guests in Mind
Although your registry is for you, it will also be much more successful if you consider your guests. Most friends and family members really want to purchase you a gift that has meaning to them and to you, so register for enough items so each guest has choices.
Many guests want to be able to say "I purchased the horseback riding trip for you" instead of "I was one of twenty people that contributed toward your flight." Try to make your gifts as unique and "stand alone" as you can. Even making a contribution towards a flight such as "100 miles of a flight" makes your guests feel that they are giving you something instead of just a contribution.
You will also want to include a variety of items or experiences to cover the interests of all your different guests. For instance, consider a selection of active gifts like snorkeling excursions, hiking trips, or skiing. It's also important to feature some gifts of relaxation such as massages, romantic dinners, or evening drinks. This will help guests find a gift that is meaningful to you and them.
The Budget of Friends and Family
Your guests have very different budgets, so it's important that your registry features gifts in many different price ranges. This way, each one of your guests can find an item that is appropriate for them.
It's key to have gifts that are smaller ($15-$30), many items in the middle ($30-$70), and some gifts that are larger ($75-$200). If guests can't find a gift on your registry that fits their budget, it's likely they will purchase an item from a store that's not on your registry and is within their budget.
By creating a registry with a wide variety of gift items in many different interests and prices, it will certainly help pave the way for that trip of a lifetime. Meanwhile, friends and family will have a wonderful experience gifting something that is within their budget and is special to you and them.

In case you missed it:
The Perfect Honeymoon Gift List