Traveling to the Bahamas for your upcoming honeymoon or anniversary trip? Consider these four acclaimed restaurants. Serving up everything from wood-fired pizzas to regional seafood specialties like conch salad, we're confident that each dining spot will deliver a meal to be remembered. The restaurants also appear in our new Bahamas honeymoon destination guide.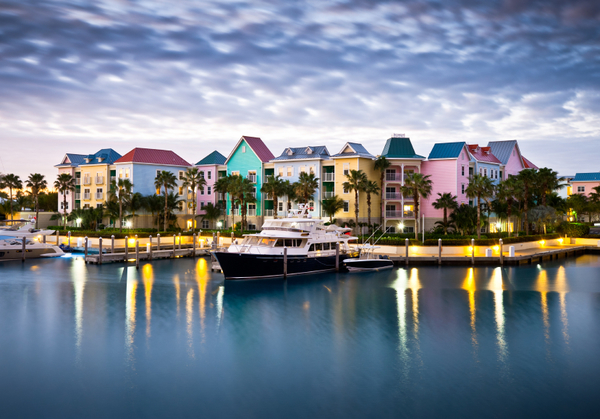 Cafe Matisse
Indulge in eclectic Italian cuisine at this noteworthy spot in Nassau. The ambiance is also fabulous, from the yellow walls to the Matisse prints and to the charming garden courtyard setting.
Nobu
Arguably the most sought-after restaurant in the country, especially considering the success of chef Nobu Matsuhisa's New York spot. From the inventive menu to the spectacular sake cellar, this will be a Japanese dining experience like you've never had before.
Mahogany House
Sophistication and simplicity are the calling cards of this Cable Beach favorite. Between the wood-fired pizzas and melt-in-your-mouth pork belly, you can bank on one satisfying honeymoon dining experience.
Queen Conch
This colorful snack shack is a best bet for local Bahamian cuisine. On top of terrific sea views from the deck, the other main attraction is the super fresh conch salad, which is diced and prepared right before your eyes.
Bay Street, Dunmore Town, Harbour Island

For more expert travel recommendations, check out TJ's full collection of honeymoon destination guides, which includes 20 new additions for 2014.