Highlighted by a charming sidewalk cafe in the heart of Old San Juan and the only subtropical rainforest in the U.S. National Forest Service, these five activities and destinations should be at the top of every honeymoon must-do list for Puerto Rico.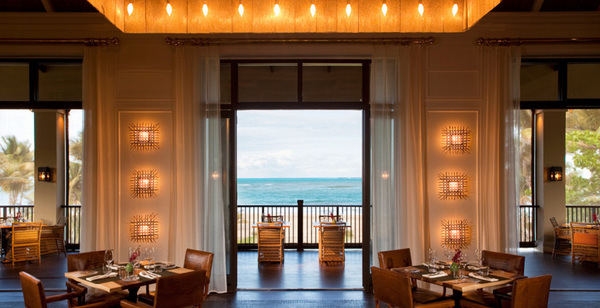 1. Eat
Fern
Fern -- developed by world-renowned Chef Jean-Georges Vongerichten -- offers a variety of the chef's greatest dishes enhanced by traditional Puerto Rican ingredients, including exotic tropical fruits and spices, plus a wide variety of fresh, creative seafood. For a truly memorable experience, dine on the terrace (complete with Atlantic Ocean views) and order the six-course tasting menu.
St. Regis Bahia Beach Resort. www.fernrestaurant.com.
Photo: St. Regis Bahia Beach Resort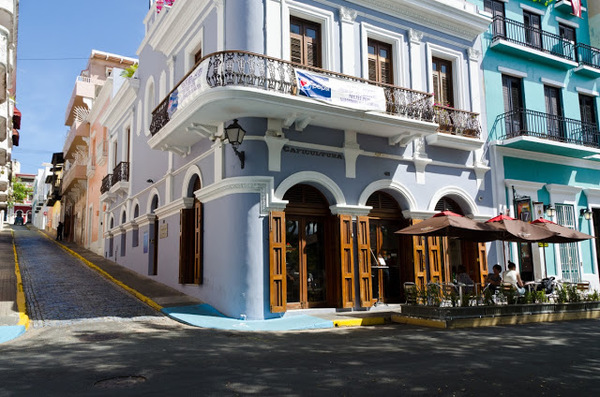 2. Drink
Caficultura
When you need a break from sightseeing, head straight to Caficultura, easily one of San Juan's best coffee spots. The historic property -- featuring tile floors, black chandeliers, wooden doors, and marble-topped tables -- also makes for a fine place to people watch along Plaza Colon. Snag a table with a view and take in the charming ambiance while indulging in favorite menu items like coconut milk-dipped french toast topped with coconut shavings.
401 San Francisco St., Old San Juan.
Photo: balcanexpres.com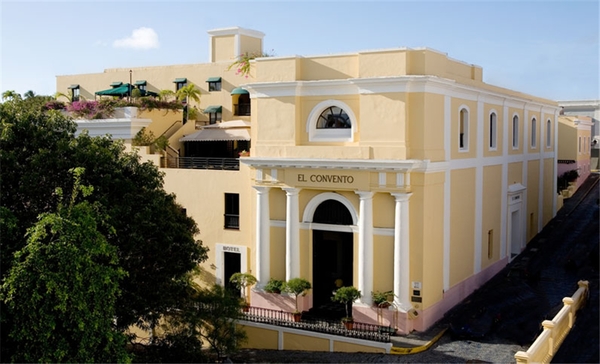 3. Stay
El Convento Hotel
This former Carmelite convent has been a fixture in the walled city of Old San Juan since 1651. All rooms and suites of the yellow-hued hotel are individually decorated and enjoy views of Old San Juan or the bay. Additional amenities include top-notch restaurants, a pool and Jacuzzi, and wonderful courtyard home to a 300-year-old fruit tree.
Old San Juan. www.elconvento.com.
Photo: El Convento Hotel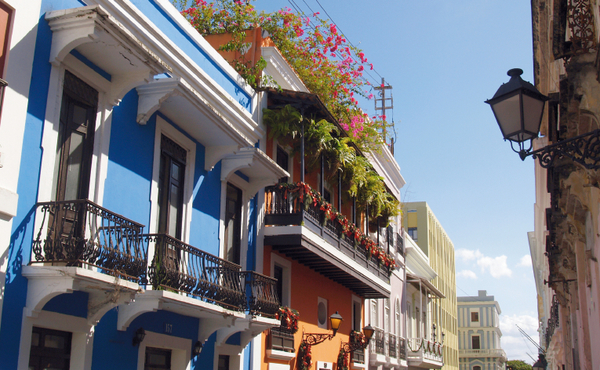 4. Explore
Old San Juan
Visitors spending time in Puerto Rico shouldn't leave the island without exploring Old San Juan. Start by visiting El Morro, the Spanish fortress that once protected the city from invaders. Then do a little shopping and spend the day walking the narrow streets filled with shades of blues, greens and yellows. With colorful buildings, enough restaurants to satiate your every taste, and quaint parks all around, there are plenty of reasons why this gem of a city is a favorite place for romance.
Around San Juan.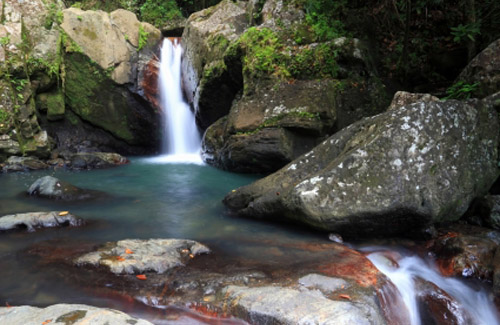 5. Visit
El Yunque National Rainforest
One of Puerto Rico's greatest gems is El Yunque National Rainforest, located in the northeastern mountains of the island. Considered the only tropical rainforest in North America, it is here where you'll hike the trails of the rainforest, marvel at its beauty and surrounding flora, and swim in its waterfalls. The jungle-like ambiance you'll notice at El Yunque is due in large part to the high precipitation that falls here, and its waterfalls are no exception. Couples should hike Mt. Britton to the tower, but do not miss La Mina Trail, for it leads to the ever-popular La Mina Falls, where you can swim in the dipping pool and marvel at the waterfall.
Rio Grande. www.fs.usda.gov/elyunque.

In case you missed it: