Searching for that once-in-a-lifetime honeymoon experience? Make a huge splash at the Four Seasons Tented Camp Golden Triangle in Thailand. Honeymooners will rise early to catch the sun rise from behind the mountains of nearby Laos -- while on the back of an elephant.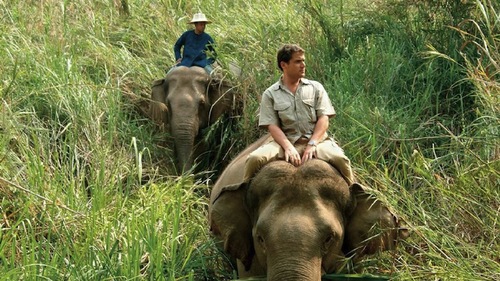 Guests can also enjoy morning coffee, pastries, and fruit along the journey as the elephants make their way to the Camp Peak, the highest point of the scenic property.
After soaking in the views, it's back down the hill for a dip in the bathing pool, where the elephants (and even guests) can partake in some splash time in the water.
Photo courtesy of Four Seasons Hotel & Resorts