Just a 10-minute walk outside of Ubud, Bali is Panchoran Retreat, a peaceful, romantic, and luxurious property that places an emphasis on its natural surroundings. In addition to seven unique private houses sprinkled throughout a lush bamboo forest, this secluded oasis features a full-service spa, yoga pavilion, and an excellent kitchen serving local Indonesian dishes.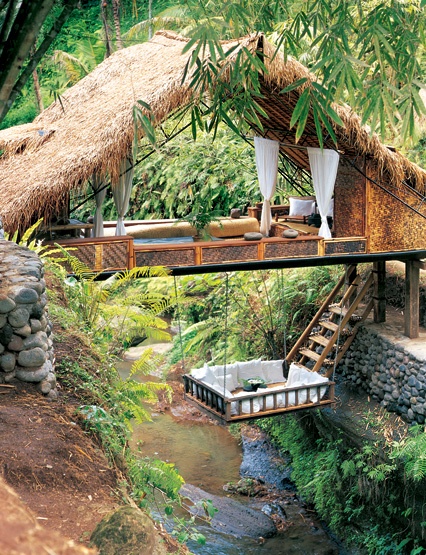 Elsewhere on the property, honeymooners can also enjoy a 26-meter lap pool filled with spring water or just kicking back on a bamboo bridge perched over a river (above). Meanwhile, the private houses offer personal pools, indoor-outdoor showers, four-poster beds, and thatched roofs.
Think you could spend your honeymoon here? Share your thoughts on Facebook.