Take the road less traveled for your upcoming honeymoon. While these remarkable destinations don't receive the headlines like St. Lucia and Maui, they rank high on our list for a one-of-a-kind honeymoon getaway. Between authentic experiences, stunning scenery, and lower overall costs, these four underrated destinations are packed with honeymoon possibilities.
Slovenia
Slovenia may be a small country, but it's certainly big on honeymoon potential. Located in the eastern Alps while also touching the Adriatic Sea, this gorgeous country is home to snow-capped peaks, historic cities, and sunny beaches. The picturesque capital Ljubljana is a relatively undiscovered gem filled with colorful buildings, distinct neighborhoods, and many shops and restaurants. Add some adventure to your trip when you head out on the crystal-clear Soca River for some mountain kayaking.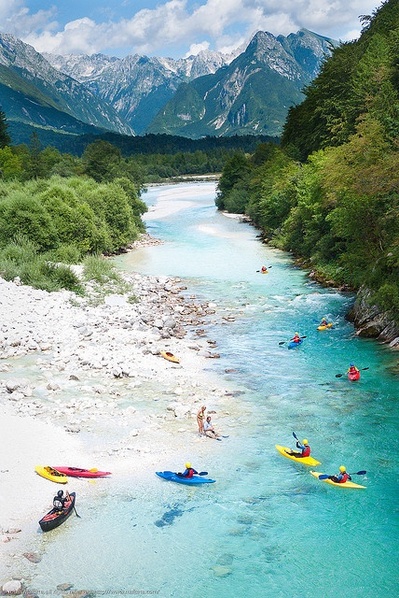 Sedona
Surrounded by towering cliffs, buttes, and red-rock mesas, Sedona, Arizona is one of the most beautiful places in America (sunsets here are particularly amazing!). Meanwhile, the region is home to many top spas and resorts and unique outdoor activities such as hiking and off-road 4x4 adventures. Plus, with easy access to Las Vegas and Grand Canyon National Park, you'll certainly have a wide range of exciting honeymoon activities to choose from.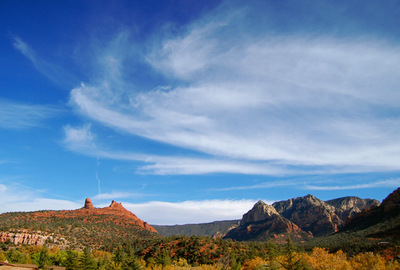 Photo: L' Auberge de Sedona
Dominica
Nicknamed the "Nature Island", Dominica is a prime honeymoon destination for active couples. The island's natural beauty is irresistible -- home to natural hot springs, the world's second largest boiling lake, crisp clean rivers, and much more. Hike to towering waterfalls, mountain bike lush terrain, or snorkel turquoise waters -- the options are endless. Drop your bags at Jungle Bay Resort & Spa. The ecolodge-style resort features top spa facilities, beach access, restaurants, bars, culinary classes, and yoga.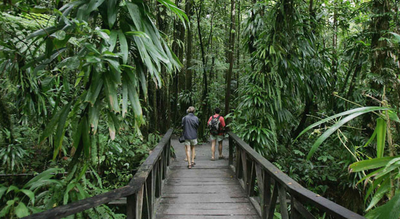 Photo: Jungle Bay Resort & Spa
Molokai
The Hawaiian island of Molokai is the perfect place for adventure seekers, outdoor enthusiasts, and couples looking for ultimate peace and relaxation. With just one main road, no traffic lights, and not a single megaresort, the island is best seen on foot, by bike, via kayak, or on horseback. Experience Molokai's empty beaches, hidden coves, sea cliffs, rainforests, waterfalls, tropical flowers, and many historical sites. This is the real Hawaii.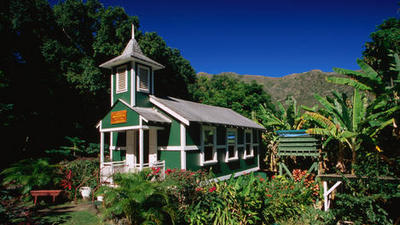 What other underrated destinations should we add to the list? Share your suggestions on our Facebook page.