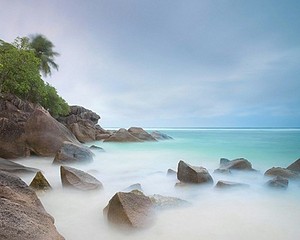 When it comes to ultimate honeymoon destinations, places like Hawaii, St. Lucia, Italy and Mexico typically lead the pack. But for those couples looking to go down the road less traveled yet still experience the greatest in luxury, romance and unparalleled activities, consider these five spots bound to provide the journey of a lifetime.
Seychelles
Seychelles is comparable to a Caribbean paradise - just set in the middle of the Indian Ocean. The picturesque country - which consists of more than 100 islands scattered off the eastern shores of Africa - features crystal clear waters, amazing white sand beaches, giant boulders along its shores, undulating green terrain, plus no crowds.
Honeymooners will likely find the main islands of Mahe, La Digue and Praslin as their best bets. Mahe is the main attraction and features gorgeous coastline and a mountainous interior. Meanwhile, Morne Seychellois National Park boasts some amazing jungle terrain and is a terrific spot for bird watching. Also consider scuba diving or snorkeling in the turquoise waters off the coast or go for a scenic drive over the mountains from capital city Victoria.
Stay at the Four Seasons Resort Seychelles, one of the island's top luxury properties. The hotel is located on beautiful oceanfront property on the main island and features an excellent spa plus unique tree-house villas perched on a hillside.
Scotland
Complete with beautiful offshore islands, historic castles and postcard-perfect villages, Scotland is an ideal destination for a summer honeymoon and offers romantic options around every corner. Explore Scotland's most famous fortresses, such as Cawdor Castle, Balmoral Castle or Edinburgh Castle before picnicking in the gardens and beautiful grounds. Also consider visiting the beautiful islands of Iona and Mull, tasting scotch at one of the county's fine distilleries, or discovering the unique wonders of Edinburgh, one of the world's most charming destinations.
Feel like royalty by staying overnight in a historic castle set in the peaceful countryside with the backdrop of majestic mountains. The Inverlochy Castle Hotel near Fort William dates back to 1863 and is the perfect home base for exploring the beautiful region, which features great hiking, biking and tours of nearby historic sites.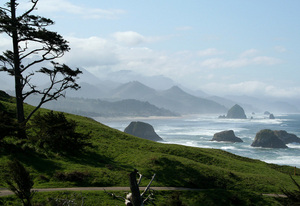 Pacific Northwest
Go from amazing big city sights to natural delights as you spend your honeymoon visiting the Pacific Northwest. This gorgeous region is home to stunning beaches, snow-capped mountains, sun-drenched vineyards and some of the country's most diverse cities. Consider a drive from Seattle to San Francisco where you'll be able to take in the big cities and then spend time in the great outdoors in places like Olympic National Park, the Oregon coastline, and Redwood National Park.
Book a suite at The Ocean Lodge in Cannon Beach, a romantic property overlooking the rocky shoreline (and famous Haystack Rock) and featuring jucuzzi tubs and fireplaces.
Croatia
During its civil war years of the 1990s, Croatia was inaccessible to most Americans and certainly never on the radars of honeymoon travelers to Europe. However, the country has now been rebuilt, is free of conflict and has embraced the future with a solid tourism infrastructure.
Croatia's Adriatic Coastline, a place where the mountains meet the sea, is simply stunning and features historic cities, amazing natural sights, and endless islands begging to be explored. Spend time wandering the back alleys of Dubrovnik, whose old town is registered as a UNESCO World Heritage Site. Go island-hopping to stunning places like Hvar or explore the region via sailboat.
Unpack your bags at the Hotel Vestibul Palace in Split, which manages a perfect blend of old-fashioned charm and modern touches set in a historic city along the scenic coast.
Dominica
If you're looking to escape the crowds and "Disney World-like" atmosphere of certain Caribbean destinations, but still hoping for a balance of luxury offerings, friendly and accommodating locals and a ton of outdoor activities waiting at the doorstep, then Dominica should be calling your name.
Nature lovers will likely fall in love with the country and its wild rivers, jungle terrain, options for water activities, and commitment to the preservation of its natural wonders. The kayaking here is some of the best in the Caribbean, and adventurers can navigate inland rivers or the clear blue waters surrounding the island. Don't expect giant resorts, big cities with ample shopping and restaurants or a carnival-style ambiance. The island has a population of just 80,000 people. But do expect unspoiled terrain and a truly one-of-a-kind honeymoon.
Stay at the Jungle Bay Resort & Spa along Dominica's eastern shores. Enjoy your own cottage nestled up in the forest but still just steps from the beach. On-site activities include a spa and yoga center, plus access to a wide range of adventure activities.