Let's face it, newly engaged couples have extremely busy schedules so it's understandable that the details and personal touches of a honeymoon registry may be low on the 'To Do' list. Unfortunately, these individuals are missing out on a big opportunity to guarantee the trip of a lifetime.
By incorporating these simple tips, couples can bet on an all-around exciting and effective honeymoon registry page that not only resonates with friends and family, but also encourages guests to make more overall contributions towards the trip, ensuring the honeymoon you've always coveted.
Perfecting Your Welcome Message
Your welcome message is typically the first thing guests will encounter when visiting your registry page. Therefore, use this opportunity to welcome friends and family and thank them for visiting your page. This is also the ideal place to describe any special details about your relationship, engagement, or the wedding itself, providing guests with some much-relevant background information.
Also, consider explaining to your friends and family why you have made the decision to use a honeymoon registry. For many, the concept of a honeymoon registry may be relatively new, so be sure that they understand what it's all about and what's exactly involved.
Remember, your welcome message doesn't have to be super long, but it's recommended that you take this opportunity to make sure your guests feel welcome and can learn all about your most-anticipated trip. Here's an example:
Hi Everyone!

First off, we'd like to say that your presence at our wedding is the greatest gift we could ask for. The time, effort and expense of traveling to be with us is something we deeply appreciate in our hearts, and we are so thrilled that we will be able to celebrate this happy occasion with you.

We have been blessed to have a lot of the "essential" home items that a newly engaged couple needs. We hope you find this registry as a way to help us make our perfect honeymoon come true! While Will and I have taken many exciting trips together, we are very much looking forward to our first real adventure as husband and wife. It is because of the lifetime memories we will gain from this trip that we finally settled on a honeymoon registry. We greatly appreciate and will fondly remember these gifts for years to come. After all, the memories from this trip will last a lot longer than a new set of wine glasses (especially at Will's breakage rate!).

We'll do our best to document our honeymoon and include some fantastic photos in your much-deserved thank you note. Thanks again and we can't wait to see you at the wedding (or earlier!).

Love,

William & Stephanie
Registry Descriptions
When it comes to writing descriptions for your registry items, it pays off to make each one engaging, personal and creative. By doing this, you'll find that your guests will actually make more contributions than had you just left everything basic, generic or limited. With this in mind, here are four easy ways you can bank on an effective honeymoon registry:
1. Be descriptive about your activity/registry items and make your guests feel as though they are part of the experience. Here's an example:
Dinner at La Pergola, Rome: For our first romantic dinner as a married couple, this six-course extravaganza at one of the best restaurants in Rome (which is perched high on a hotel roof overlooking the dome of St. Peter's) will be a meal to remember for the rest of our lives.
2. Don't be shy about adding humor and creativity to your registry. This will help make the gift-giving experience fun for all of your guests.
3. Use interesting and colorful pictures to showcase your gift items. The more inviting an image appears to your guests, the more likely it will persuade them to purchase the gift for you.
4. Provide links (if possible) so that guests can see exactly what they are giving or what you have planned for that particular activity/experience.
Hopefully, by following these simple steps, you'll be well on your way to creating an amazing registry page that should make way for the honeymoon you've always dreamed of.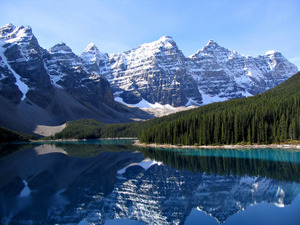 Tips From Real Traveler's Joy Members
"Don't be afraid to be funny. People loved that we wanted 100 frozen drinks and 50 postcards. Be as specific as possible. We noticed that people got us gifts that really fit their personalities. An example was snorkeling from a friend that loved to do that, and a tour of Mayan Ruins from a couple who had been before." - April & Chris
"Make your registry items fun. People are more likely to give you a gift to a specific restaurant than just 'money for dinner.'" - Ashley & Matthias
Also, check out last month's article 6 Tips On What To Register For On Your Honeymoon Page.