Wyoming Honeymoon Stories
Megan & Derek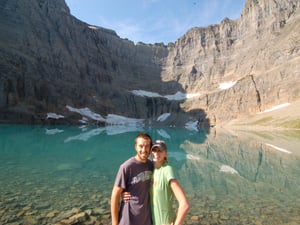 As two young professionals who had recently entered the corporate world, we felt trapped by our jobs; we were not able to spend as much time pursuing the wanderlust that we had developed during our college days. Our promise to each other was that no matter where we were in our lives we would spend the two months following our wedding traveling across this great country and visiting many of the National Parks we had previously seen only on TV.
Kacy & Justin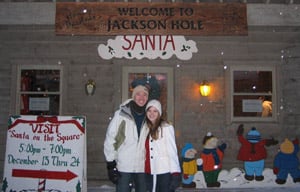 For Christmas Eve, we had scheduled a couples' spa treatment with massages, which is just what the proverbial doctor had ordered (and I bet if I had seen a real doctor, he would've said the same thing). Our original itinerary included snow tubing on Monday, snowboarding on Tuesday, and then getting all those muscles worked on and relaxed with the massages. Regardless of missing out on those activities, our bodies appreciated the pampering in light of everything that we had been through.

We scheduled a sleigh ride, followed by dinner, that evening, as well. While it sounds cozy, 11 degrees + an open field leaves one feeling a bit chilly. It just made our lovely fireside dinner that much cozier.