Morocco Honeymoon Stories
Lauren & Kurt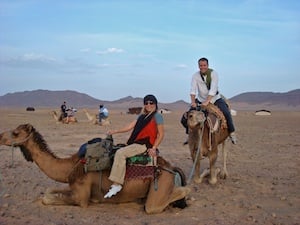 When we woke up that morning in our Riad to the sounds of the call for prayer, little did we know that our upcoming adventure would have us partaking in our own "calling for prayer."

Our driver showed up and dragged our luggage down the tiny labyrinth alleyways through dirt puddles, red clay walls and kids whipping donkeys. We arrived to a large air-conditioned van and set off out of Marrakech and up towards the Atlas Mountains. We really didn't know what to expect for our journey to the Sahara Desert.
Emily & Nicholas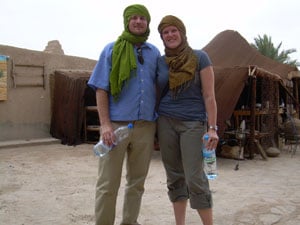 I would recommend Morocco as a honeymoon destination to other people who are experienced travelers looking for a memorable adventure to start your married life. We knew that it would be a challenging and memorable trip and we were not disappointed. That said, Morocco is not always an easy place to travel—both my husband and I have traveled extensively in the past and we are used to the small hiccups that you sometimes encounter while traveling off the beaten path. In fact, those unexpected situations are usually part of the fun and excitement of traveling!