Thailand's wide array of activities and attractions makes it one of Southeast Asia's premier honeymoon destinations. This diverse country offers golden beaches in the south, lush jungles and mountains in the north, plus many national monuments and historic sites, along with one-of-a-kind destinations such as Bangkok. Whether you're looking for a unique big city adventure in the capital city, hoping to soak up the sun along the Andaman Coast, or interested in amazing active pursuits like elephant trekking or rock climbing, Thailand offers it all. It's no wonder that this exciting destination attracts thousands of honeymooners from all over the world.
Thailand is located in Southeast Asia just between the South China Sea and the Indian Ocean. It has a population of 69 million and covers 198,000 square miles. It's easiest to break the country down into four distinct sections. The northern part of Thailand is mountainous and lush while the northeast is flat, poor, and arid. The eastern section borders Laos and Cambodia and is highlighted by the mighty Mekong River. The southern section of Thailand stands out with its many beaches and hilly and rather rocky landscape, along with thousands of gorgeous offshore islands.
The most popular destination for honeymoon couples is Phuket, the country's largest island. It's one of Southeast Asia's most popular vacation destinations thanks to its turquoise waters, gorgeous beaches, wonderful resorts, amazing islands, and lush scenery. Top attractions here include the West Coast beaches, historic Thai Village, Marine Research Center, and the Heroines' Monument. The region also boasts easy access to nearby islands, beaches, and other points of interest, including Krabi with its incredible rock climbing, Ko Phi Phi with its dazzling beaches, and magnificent Phangnga Bay.
The offshore islands are a major attraction for visitors to this region. For instance, Phangnga Bay features unique limestone sea stacks that rise straight out of the crystal-clear waters. It's also no surprise that the entire region is popular with divers, snorkelers, and boat enthusiasts. Meanwhile, Khao Phanom Bencha National Park is a hit with visitors for its hiking options, stunning, waterfalls, and dramatic scenery.
When it comes to weather, the Thai year revolves around the monsoon seasons. There are three seasons overall: wet, cool, and hot. The hot season stretches from March to May, the rainy season extends from June to October, and the cool season runs from November to February. If your trip to Thailand falls during the cool season, this is a period when the skies clear and the air cools off to produce comfortable warmth. The countryside is lush and green from the recent rains. Overall, this is the best time to visit the country. Please note that Thailand is hot and humid throughout the year, particularly in the south. Expect intermittent rain showers in the Phuket region as well. Meanwhile, the mountainous regions can also be quite chilly at night during the cool season, so be sure you're prepared.
What to Do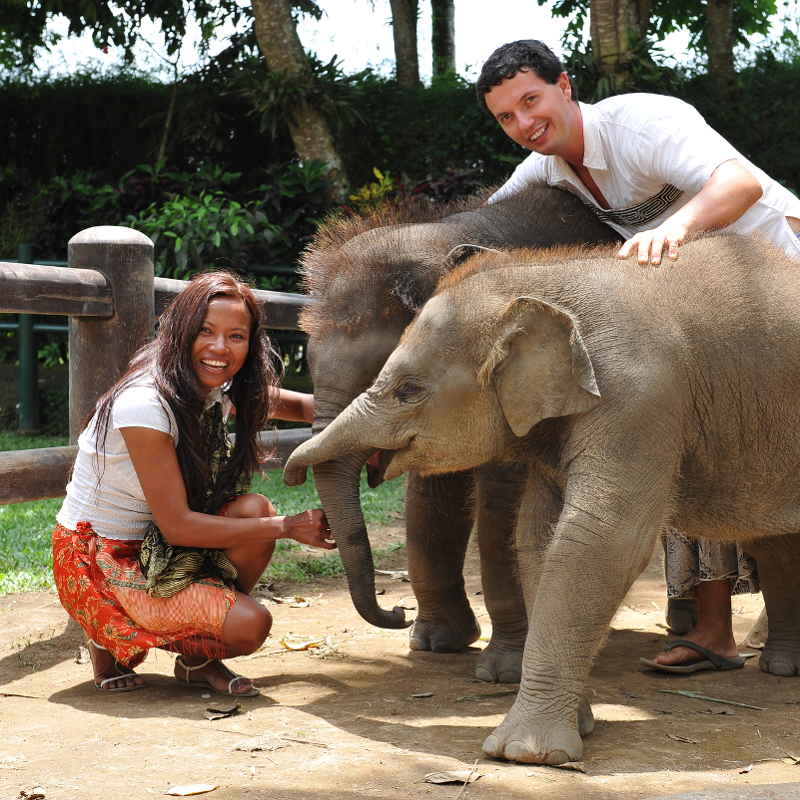 Water Sports Adventures — Snorkeling and kayaking are two popular water sport activities in the southern beach/bay regions of the country. There are abundant coral reefs packed with aquatic life just waiting for you to explore. The Andaman Coast and islands have stunning reefs with a rich variety of marine life. Arguably, the best snorkeling in Thailand is off the Andaman coast, rather than in the Gulf of Thailand, where over-fishing and over-diving have diminished the fish numbers and damaged the coral. Most hotels offer snorkeling equipment and rentals for maximum exploration.

Meanwhile, sea canoeing or kayaking is another great way to explore the many hidden coves and mesmerizing islands off Thailand's coast. The world-famous kayaking sites Koh Panek and James Bond Island (in Phang Nga Bay between Phuket and Krabi) are unforgettable. However, these locations aren't highly recommended during the high season, as they have been over-run by day-trippers from Phuket. However, Koh Yao Noi Island is a lovely and unforgettable experience. Ao Nang near Krabi is another tremendous spot to explore. Phang Nga Bay National Park hosts amazing trips by sea kayak, while John Gray Sea Canoe is another well-regarded outfitter. Looking for a multi-day adventure? Paddle-Asia has you covered.

Rock Climbing — Southwestern Thailand is considered one of the world's premier rock climbing destinations. With its many climbing options and astonishing beauty, there's something for everyone, including beginners. Railay Beach in Krabi attracts climbers from all over the world for its variety, location (right off the beach) and amazing views. Plus, the climbing area is only accessible via boat, adding a little extra adventure to your trip. Check out Andaman Adventures, one of several providers that offer experiences for newcomers and experts, including climbs on nearby islands surrounding Phra Nang Bay.

Elephant Trekking — Elephant trekking is a unique way the country has worked towards securing the survival of this national symbol. Elephant camps are typically found all across the country, but prevail in the northern section of Thailand. Here, visitors can expect elaborate shows plus treks through the lush forests. A majority of the elephant camps in the north are located near Chiang Mai, including the Elephant Training Center and the Thai Elephant Conservation Center. In the south, you'll find elephant camps at Kaholak, Khao Sok National Park, and Ton Patiwat Wildlife Preservation Centre.

Exploring Phuket — Hire a driver and take a day to explore the island of Phuket. Start in the Southwest corner at Kata Beach and make your way up the west coast. After several beach detours, head to Phuket town and wander the city streets before grabbing a bite to eat. The town is well known for its 19th century Sino-Portuguese style residences.

Sailing/Boat Tour — Take a day trip out of Phuket and explore Ko Phi Phi, a pair of spectacular islands with breathtaking cliffs, golden beaches, lush greenery, and coral beds teeming with sea life. You'll likely recall Maya Beach from the 2000 movie "The Beach." Check out Phuket Sail Tours for amazing day trip options. Also, if you're looking for a romantic sail on a luxury yacht, head out with Yachtpro for some first class sailing adventures along Thailand's dramatic coastline.
Where to Stay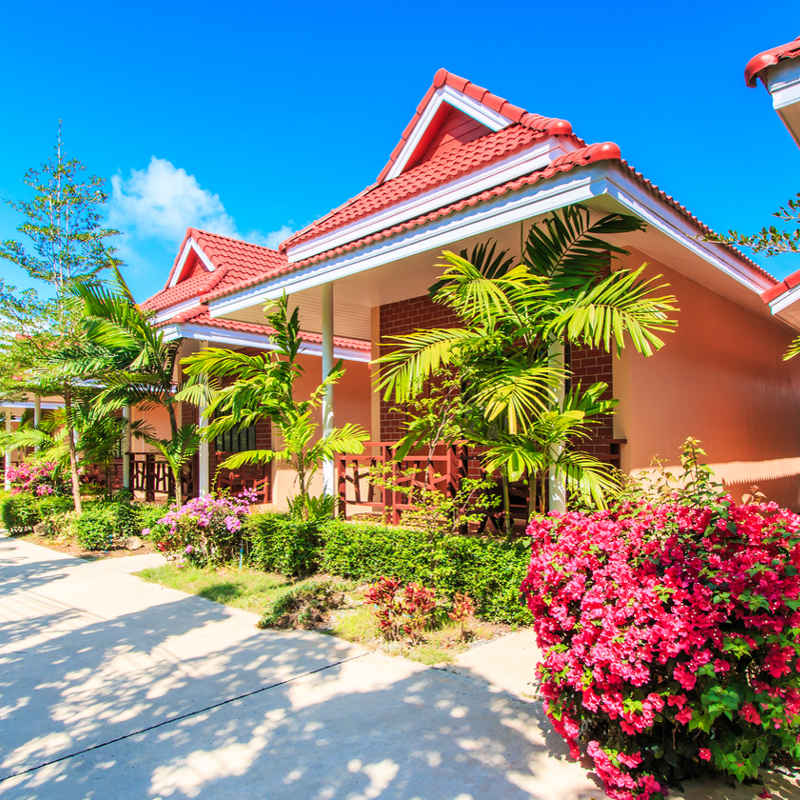 Where to Eat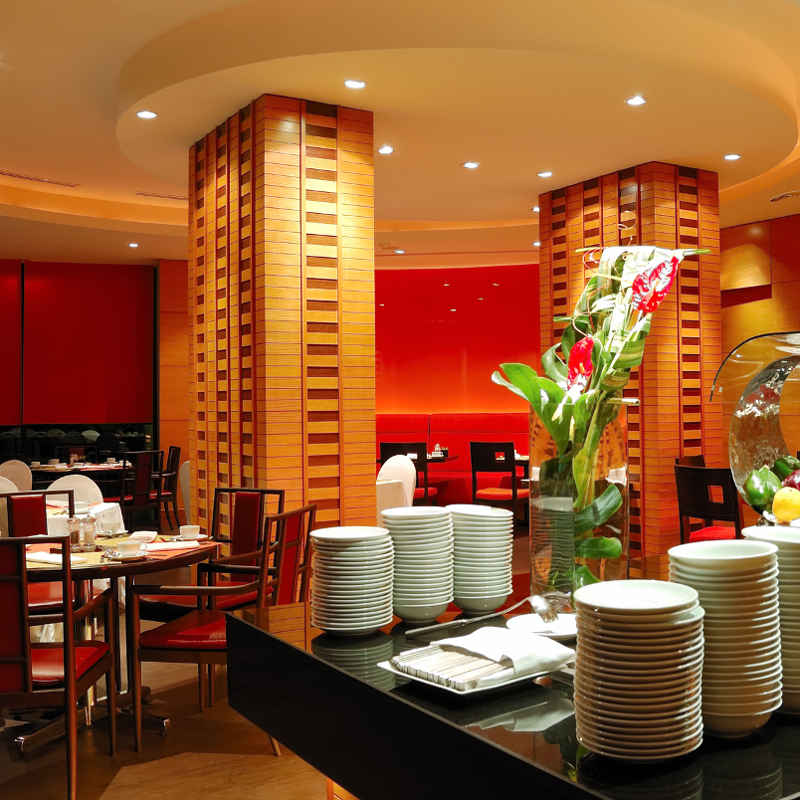 Whitebox Restaurant - The menu here is an exquisite blend of Thai and Mediterranean flavors in a sleek white decor setting. Plus, with ocean views and a charming terrace, it's easy to see why this is a foodie hotspot along the beach near Phuket.

Rockfish Restaurant - An intimate and romantic restaurant serving modern Asian, fresh seafood, and steaks. Meanwhile, with sea views at Kamala Beach, this is a must-book restaurant in the Phuket region.
Getting There
Phuket International Airport (HKT) is Phuket's main airport and the second busiest airport in Thailand. The airport is located on the northern part of the island and about 19.8 miles from the center of Phuket City. The airport features rental car companies, taxi services, shuttle buses and public transportation options.