French Polynesia (a.k.a. Tahiti) is composed of 118 islands, spread across an area as large as Western Europe, but with a total landmass only slightly larger than the state of Rhode Island. Some isles are crowned with jagged peaks that rise out of the ocean in an explosion of green velvet, while others appear as if gracefully tossed upon the ocean, barely floating above breaking waves.
The Tahitian islands are divided into five archipelagos within the South Pacific Ocean, located approximately halfway between California and Australia. Most travelers visit the Society Islands (Tahiti, Moorea, Bora Bora, Huahine, Raiatea, and Taha'a), the Tuamotu Atolls (Rangiroa, Manihi, Tikeahu, and Fakarava), and the Marquesas, or "The Mysterious Islands."
The two other archipelagos, the Austral Islands and the Gambier Islands, lie to the south and southeast, respectively, of the Society Islands. While very few travelers venture to these remote area, those that do won't be disappointed by the pristine natural environment.
The majority of honeymooners opt for an island-hopping circuit that takes them from Tahiti to Moorea and, finally, to Bora Bora. Each destination offers its own unique slice of paradise, but couples can expect a strong Francophile influence throughout. (Tahiti and her islands are an overseas territory of France). There are also plenty of activities to fill your days: Whether you opt to ride 4x4s up a mountain, scuba dive with sharks, or swim with giant manta rays, French Polynesia is the perfect place to kick off your new life together with memorable activities for two.
When to Go
Tahiti has a year-round tropical climate, with an average temperature of 78 degrees Fahrenheit. June to August is high season, when the weather is coolest and driest. Temperatures during May, September, October, and November are also mild and pleasant, and couples can take advantage of shoulder-season discounts on hotel stays during this time (if they book well enough in advance). February to April can be quite hot and muggy, so avoid traveling during those months.
Getting There and Around
Most couples visiting French Polynesia arrive via Tahiti's Faa'a Airport (PPT), which is less than an eight-hour flight from Los Angeles International Airport (LAX). Air Tahiti Nui is the national carrier, but many other international carriers offer nonstop or one-stop flights to French Polynesia on a daily or weekly basis. If your itinerary includes island-hopping, expect to do so by air -- the most expedient method of inter-island travel -- Air Tahiti and Air Moorea fly to 38 islands within the five archipelagos.
What to Do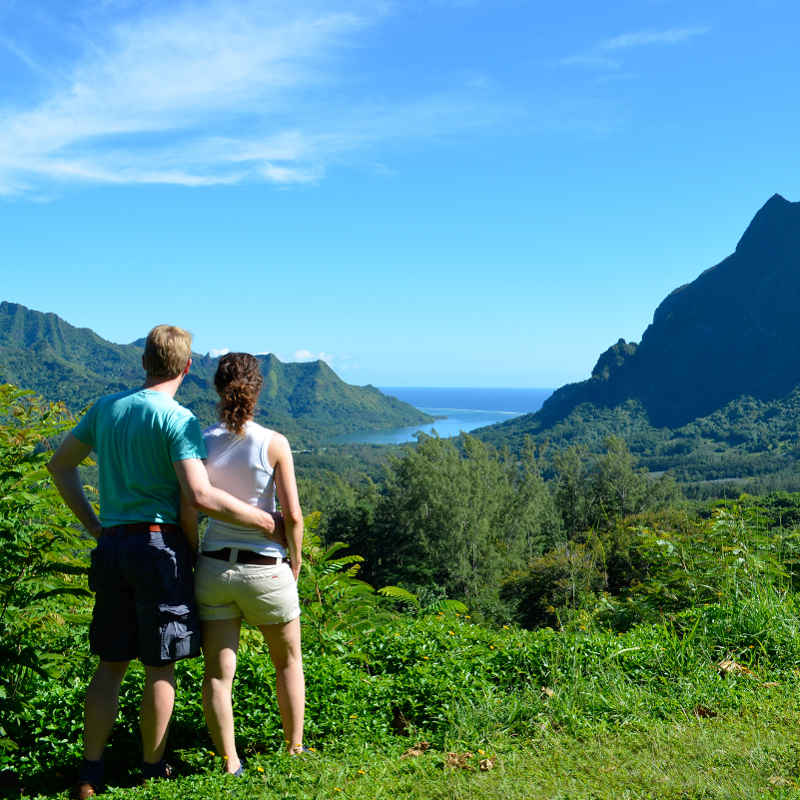 Snorkel and Scuba Dive — French Polynesia is home to some of the world's most vibrant coral reef systems. Get an up-close look on a snorkeling or scuba diving excursion among the inner reefs that encircle islands such as Moorea and Bora Bora.

Get a Lesson in Polynesian Music and Dance - Tahitian dance remains a central part of modern Polynesian culture, and can often be experienced during a dinner/show at tourist resorts. In ancient times, dances were used to represent all aspects of life -- to welcome a visitor, to pray to a god, to challenge an enemy, to seduce a potential mate. Dance is still accompanied by traditional musical instruments such as drums, conch shells, and flutes.

Visit a Marae - Once the center of power in ancient Polynesia, these open-air sanctuaries, filled with large, stone structures (akin to temples), offer an immersive look at Polynesian history. To visit one now is to travel back in time to a place which hosted important events, such as celebrations of war and peace, the launch of colonial voyages, and communal worship to the gods.

Cruise the Islands - If staying put on one island isn't your ideal honeymoon, consider a multi-stop cruise on lines such as Paul Gauguin Cruises or Lindblad Expeditions. Cruising allows couples not only to travel between Tahiti's most beautiful islands, but also to get off the beaten path and explore hidden beaches, remote waterfalls, and untouched landscapes.

Learn the Local Culture - Modern Tahitians still uphold the heritage of their Maohi ancestors through oral histories that recount the adventures of gods and warriors. Nowhere else can you experience these colorful legends, which touch on traditions such as javelin throwing (the sport of the gods), surf riding (favored by the kings), and Aito strongmen (who competed in outrigger canoe races and stone lifting competitions as a showcase of strength).

Shop for Handicrafts - The skills of Polynesian artistry are considered sacred, passed on by both the "mamas", the matriarchs of Tahitian society, as well as by skilled craftsmen. Traditions such as weaving, tapa carving, sculpting (often of wooden bowls and drums), and hand-dying (most commonly, of fabric for pareus, or sarongs), are all but disappearing in French Polynesia, so seek them out for a unique cultural experience -- and a one-of-a-kind souvenir.
Where to Stay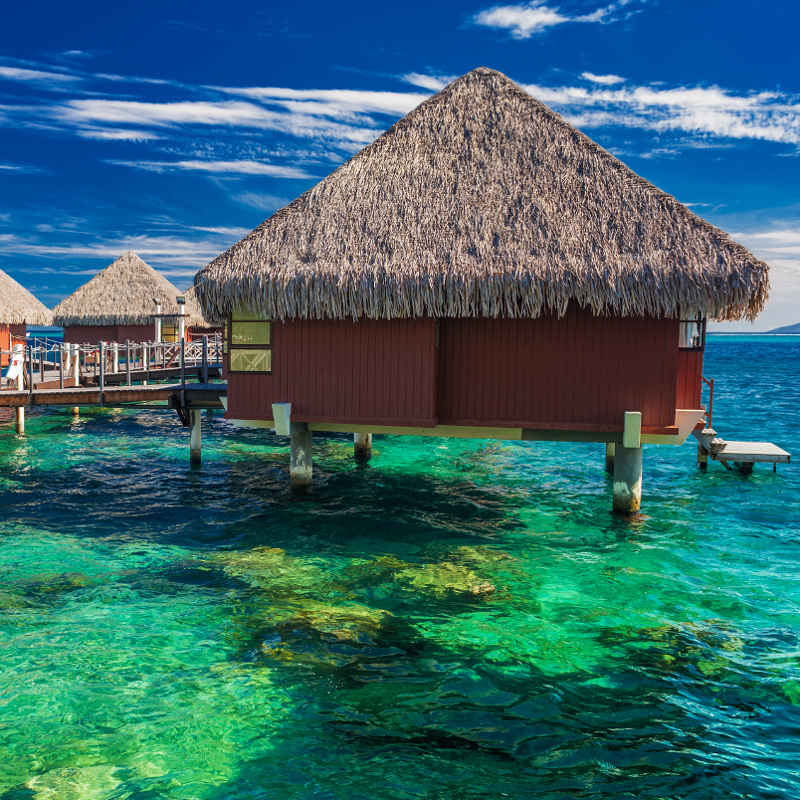 Where to Eat