Tahiti, Moorea, & Bora Bora — island names that evoke a wonderful state of mind, seducing honeymooners looking for escape. There is no better place to celebrate your new life together. Each of the many islands of Tahiti is a tiny paradise. Some isles are crowned with jagged peaks soaring magically out of the ocean in an explosion of green velvet while others appear as if gracefully tossed upon the ocean — barely floating above the breaking waves. Intimate resorts, small peaceful villages, and miles of quiet pristine beaches explain why Tahiti is ranked #1 in the world for "alone time."
Tahiti & Her Islands cover over two million square miles of the South Pacific Ocean and is comprised of 118 islands spread over five great archipelagos. As far south of the equator as Hawaii is north, Tahiti is halfway between California and Australia, on the same side of the International Date Line as North America, and in the same time zone as Hawaii.
Many islands are crowned with jagged peaks while others appear to barely float above the breaking waves. Spread over an area as large as Western Europe, the total landmass of all the islands adds up to an area only slightly larger than the tiny state of Rhode Island.
The three archipelagos most sought by visitors are the Society Islands, comprised of Tahiti, Moorea, Bora Bora, Huahine, Raiatea and Taha'a; The Tuamotu Atolls or "Tahiti's Strand of Pearls", include the atolls of Rangiroa, Manihi, Tikehau, and Fakarava; and the Marquesas, or "The Mysterious Islands."
The two other archipelagos, the Austral Islands and the Gambier Islands, lie to the south and the southeast, respectively, of the Society Islands. While very few travelers venture to these remote islands, those that do are not disappointed by the pristine environment.
Around 4000 BC, a great migration began from Southeast Asia across open ocean to settle the Pacific Islands. Many researchers conclude that Tonga and Samoa were settled around 1300 BC and from here colonization voyages were launched to the Marquesas Islands in about 200 BC. Over the next several centuries, great migrations to colonize all the Tahitian islands and virtually the entire South Pacific took place.
The era of European exploration began in the 1500s when "ships without outriggers" began to arrive. In 1521, Magellan spotted the atoll of Pukapuka in what is now the Tuamotu Atolls and, in 1595, the Spanish explorer Mendaña visited Fatu Hiva Island in the Marquesas. More than 170 years later, Captain Samuel Wallis and the H.M.S. Dolphin was the first to visit the island of Tahiti during his journey to discover terra australis incognita, a mythical landmass below the equator thought to balance the northern hemisphere. Wallis named the island of Tahiti "King George III Island" and claimed it for England. Soon after and unaware of Wallis' arrival, French navigator Louis-Antoine de Bougainville, landed on the opposite side of Tahiti and claimed it for the King of France.
In 1880, following the queen's death, King Pomare V was persuaded to cede Tahiti and most of its dependencies to France. In 1957, all the islands of Tahiti were reconstituted as the overseas French territory called French Polynesia. Since 1984, a statue of autonomy was implemented and, in 1998, French Polynesia became an overseas country with greater self-governing powers through their own Assembly and President. With these powers, the country is now negotiating international agreements with foreign states in matters of commerce and investment.
What to Do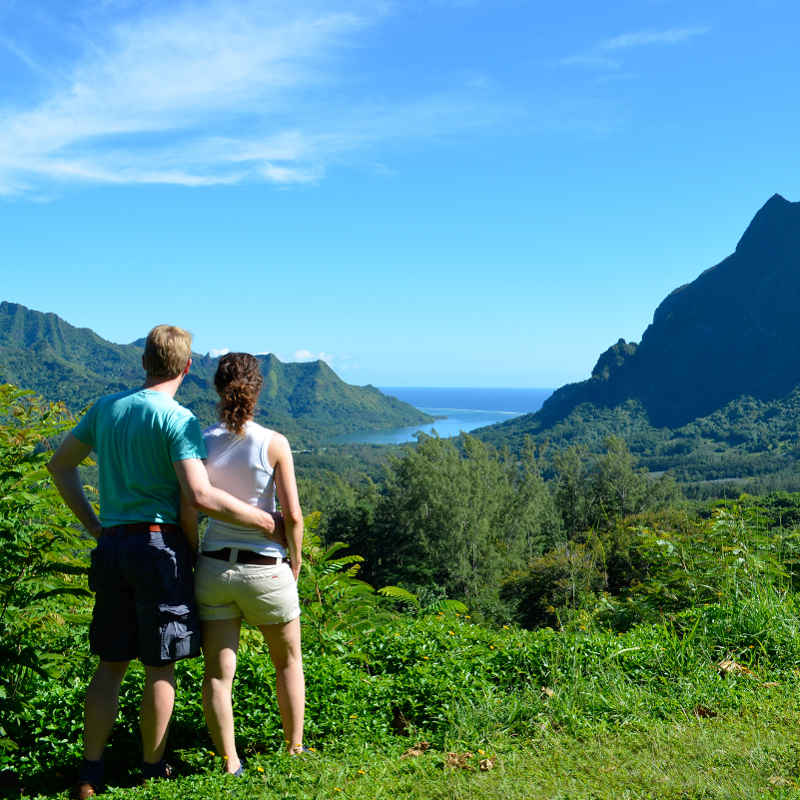 Overwater Bungalows — The world's most perfect hotel room! Sleep above the turquoise lagoon waters in your thatched-roof hideaway with all the amenities and service of a first class hotel room.

Polynesian Spas - Experience true relaxation and rejuvenation at one of the many luxurious Polynesian spas while nurtured by the tropical ambience.

Cruising - The world's most romantic voyages depart every week for Tahiti's most beautiful isles. Voyage within the legendary South Pacific aboard luxurious cruise ships and super yachts that travel between Tahiti's most beautiful islands.

Culture - The Tahitians of the modern era maintain their heritage and traditions of their Maohi ancestors. Oral history recounts the adventures of gods and warriors in colorful legends where javelin throwing was the sport of the gods, surf riding was favored by the kings, and Aito strongmen competed in outrigger canoe races and stone lifting as a show of pure strength.

Marae - The open-air sanctuaries called Marae were once the center of power in ancient Polynesia. These large, stone structures, akin to temples, hosted the important events of the times including the worship of the gods, peace treaties, celebrations of war, and the launch of voyages to colonize distant lands.

Heiva I Tahiti - In celebration of ancient traditions and competitions, the annual Heiva festival has been the most important event in Tahiti for the past 122 years. For visitors, there is no better place in the world to be during July than surrounded by this pure display of Polynesian festivity. Tahitians gather in Papeete from many islands to display their crafts, compete in ancient sporting events, and recreate traditional and elaborate dance performances.

Music and Dance - The beauty, drama, and power of today's Tahitian dance testify to its resilience in Polynesian culture. In ancient times, dances were directly linked with all aspects of life. One would dance for joy, to welcome a visitor, to pray to a god, to challenge an enemy, and to seduce a mate. Dance is still accompanied by traditional musical instruments such as thunderous drums, conch shells, and harmonic nasal flutes. Modern Tahitian music is enjoyable as well, with a sound that often blends Polynesian rhythm and Western melody.

Handcrafts - The skills of the ancestors' artistry are kept sacred and passed on by both the "mamas", the guardians of tradition and the matriarchs of Tahitian society as well as by skilled craftsmen. Items include weaving, quilting, wooden sculptures and bowls, drums, tapa, carvings, and hand-dyed pareu.
Where to Stay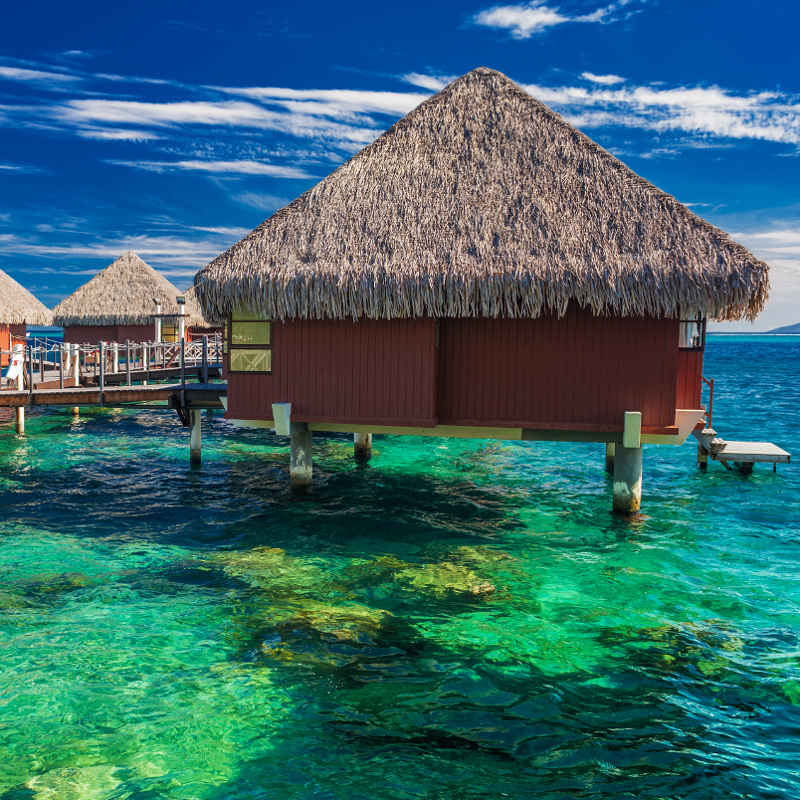 Where to Eat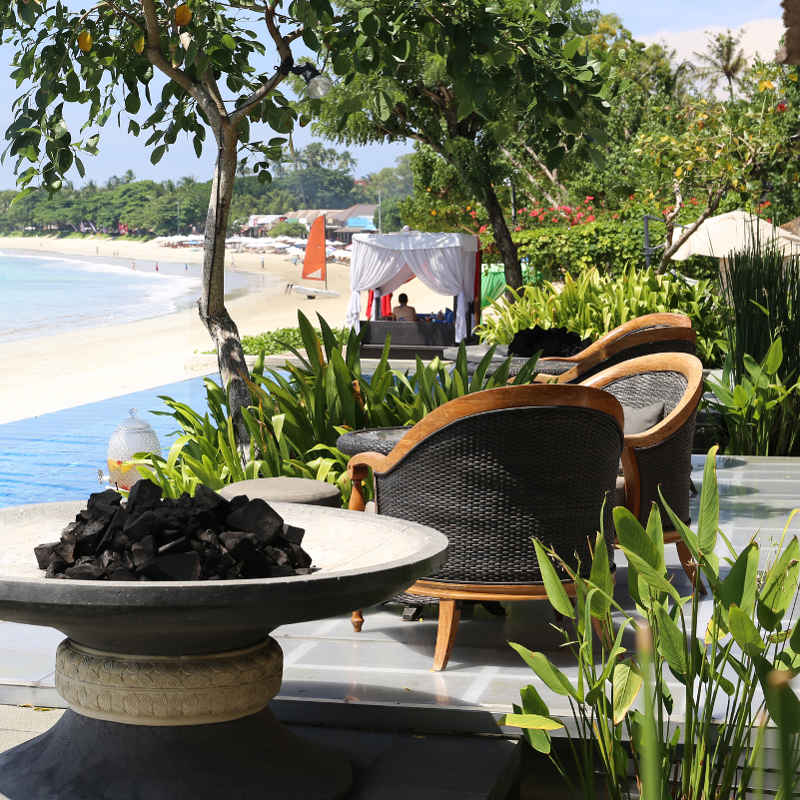 La Villa Mahana - Tucked inside a Mediterranean-style villa, La Villa Mahana is known for its fine international cuisine and terrific ambiance. Be sure to save at least night for a romantic dinner at this special restaurant.

Bloody Mary's Restaurant - An American-style barbecued fish and steak joint where the day's catch is what's for dinner. Terrific for lunch, dinner, and drinks.

Bora Kaina Hut - A standout dining spot that's both laid-back and uniquely Tahitian. We think you'll find the atmosphere particularly enchanting with its wooden furniture, tables candlelit tables, and sandy floor. 
Getting There
With daily nonstop flights, Tahiti is easier to travel to than you might imagine. Tahiti's Faa'a Airport is under 8 hours by air from Los Angeles International Airport (LAX) and there are multiple flights a week.