Tucked in Europe's southwest corner, Portugal – the continent's oldest country – is home to a modest 10 million residents. Solely bordering Spain to its east, Portugal is largely defined by its proximity to the Atlantic Ocean, which wraps around its western and southern coast. Along these shorelines, colorful port cities and sweeping beachside villages celebrate the country's maritime culture, while historic castle towns, rolling hillside retreats, and a flourishing food and wine scene offer plenty of reason to visit inland. A wonderful infrastructure of roads and railways connect the seven distinct districts of this sliver of a nation (which is just a quarter of the size of California), making Portugal an approachable package destination perfect for a wide array of honeymooning travelers.
Most international flights will land in Lisbon, Portugal's centrally-located capital city. One of Western Europe's most overlooked cities for romantic travelers, Lisbon is a lovely maze of winding alleyways which weave between colorful buildings, tiny wine bars and fresh seafood restaurants en route to eventual stunning hilltop views (so frequently referred to that they're known locally as miradouros). Vintage trams rattle and chug through the city's streets, giving way to trendy cocktail lounges, historic landmarks, outdoor markets, museums and plenty more. Nearby beaches are easily accessible, and an afternoon getaway to the hillside town of Sintra, just outside the city's borders, is an absolute must. Pink sunsets are frequent, and with them, the beautifully melancholic sound of Portuguese fado will fill Lisbon's bars and clubs as the evening unfolds – a musical translation of the old, romantic soul that Lisbon really is.  
Just a few hours north, the city of Porto is the perfect base for exploring Northern Portugal. This vibrant second city along the curvy Douro River boasts a social sidewalk culture built on relaxed cafes, bakeries and independent boutiques, along with its world-famous sweet wine, Port, which is likely responsible for the laid-back local pace. Glorious riverside restaurants are aplenty, and a thriving nightlife scene frequently extends well into the morning. Altogether, Porto manages to balance classic Portuguese aesthetics and traditions with modern experiences, making it a regular front-runner for European destination awards.
Stretching from Porto all the way to Portugal's eastern border, the vast Douro Valley is pleasantly reached by road, rail, or even river cruise. One of the world's oldest winemaking regions, the valley is a tranquil retreat in welcome contrast with Portugal's thriving coastal cities. Day trips from Porto are possible and heavily advertised, but staying in a local wine estate (a quinta) is the best way to sink into the pace of Douro Valley living. Picturesque villages (like Peso da Régua and Pinhão) make for great bases with access to restaurants, walkable wineries, and even cycling routes for active couples, while spa resorts scattered throughout the region combine wine knowledge and explorations with rest and relaxation.  
The south-central Alentejo region occupies nearly a third of Portugal's land mass, easily making it the country's largest region. Largely overlooked by mass tourism but wholly authentic at heart, the region is heavily varied, with windswept sandy beaches along its west coast, fortified towns towards the east, and sleepy traditional villages in between. Travel to main towns throughout the region is easy from Lisbon via public transportation, but renting a car is the best way to get the most out of the Alentejo. This will allow you to experience the real essence of the region, navigating through romantically classic hilltop towns (like Castelo de Vide and Marvão) and cities (like Évora) before discovering the stretch of beaches still untouched from tourism (some of Europe's finest) along its western coast.   
The southern and sun-soaked Algarve is Portugal's most popular region among beach-lovers and summer travelers. Golden, sandy shores line most of its southern coastline, separating the sea from breathtaking cliffs, flower-filled fields, castle towns and more. Central Algarve sees the most of the region's traffic (thanks to the international airport in Faro), with the wild nightlife of Albufeira ensuring that local attractions and activities stretch beyond the beach. The western Algarve balances this buzzing atmosphere with authentic Portuguese flavors in towns like Lagos and Sagres, while eastern Algarve is favored for its more laid-back approach to a Portuguese beach holiday. Here, classic, cobblestoned historic towns like Tavira remain seemingly untouched, and pair well with the sand dunes and crystal-clear waters of Tavira Island just a few hundred yards off-shore, accessible via quick and quaint ferry boat.
Active travelers might consider any of the Azores Islands, situated in the Atlantic Ocean between mainland Portugal and the United States. Hotspot islands like São Miguel, Flores, and Pico intertwine tropical nature and European culture with wonderful inland hikes and off-shore excursions like kayaking and boating. Santa Maria, the southernmost of the Azores Islands, offers the warmest water and softest, sandy beaches. Further out, Madeira (an autonomous region of Portugal) welcomes in nearly twice the number of annual visitors than the entire Azores island chain combined. Madeira Island boasts year-round spring-like weather, a network of welcoming coastal routes perfect for road-tripping, an abundance of lush nature, volcanic black-sand beaches, exotic fruits and amazing seafood. Much smaller in size and popularity, the quaint and beach-forward Porto Santo Island is a tranquil haven of golden sands and blue skies.  
Sunny days are frequent throughout Portugal, as is a year-round ocean breeze amidst its mostly Mediterranean climate. Predictably, summer (June-September) is the country's busiest season, when airfare and hotel rates peak, though Portugal is still a more budget-friendly option when compared to other popular Mediterranean neighbors like Spain and France. The latter part of spring season and early weeks of autumn are becoming increasingly popular, with reliably warm weather and thinning crowds. Winter months (December-February) can see rainfall and more mild temperatures, though it's still perfectly possible to have a bright, sunny visit to Portugal during these months (especially in the south), at an even more friendly cost.
What to Do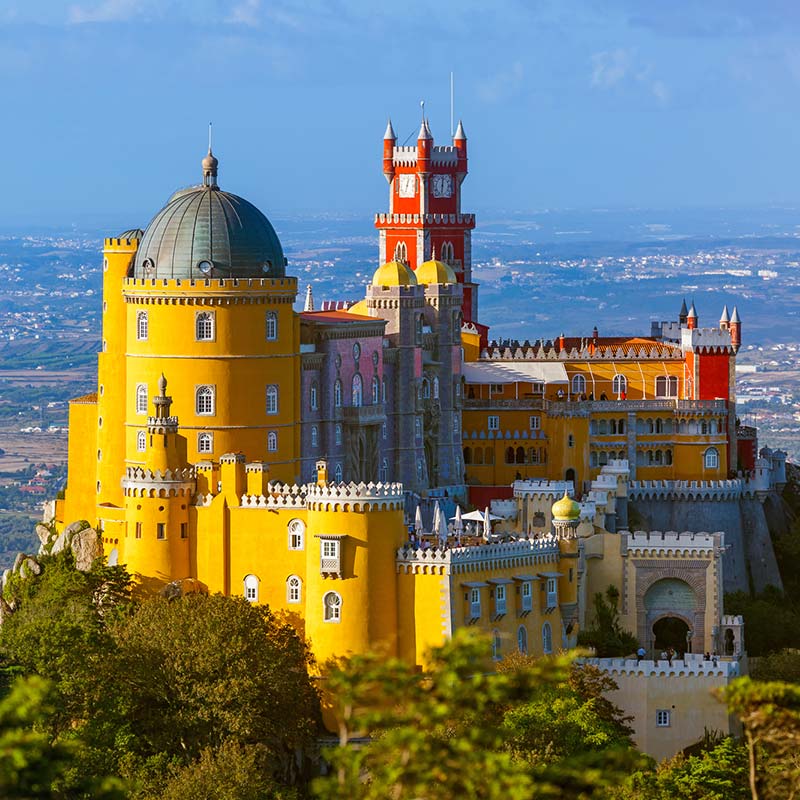 Marvel at the Architecture - Portugal's history can be appreciated just by noticing the ancient monuments, castles and monasteries that line the streets throughout its major cities, and display the country's Phoenician, Greek, Roman, and Germanic influences. In Lisbon, St. George's Castle stretches high above the city, and the UNESCO World Heritage Belem Tower hugs the banks of the Tagus River below. A short day trip to Sintra will bring you to the enchanting Pena Palace castle, which towers proudly above the town. In Porto, six bridges (more than any other European city) connect to neighboring Gaia. Walk across the pedestrian path along the most famous among them, the Dom Luis I double-decker bridge, which was famously influenced by the architect who designed the Eiffel Tower. Romanesque, Gothic, Renaissance, Baroque, and Neoclassic styles are found in abundance in Portugal's main cities, making casual street strolls – between meals, en route to boutiques or a never-too-far beach – a pure delight and feast for your eyes.

Get Adventurous - Though Portugal is plenty rich in the realm of relaxation and leisurely exploration, there are a worthy amount of adrenaline-cranking experiences to increase your pace as you move about the country. Combine your adventurous side with wine indulgences while cycling throughout the Douro Wine Valley. Hike any of the many trails along the Rota Vicentina, which spans 70 miles of unspoiled Atlantic coastline in the Alentejo region. Ride Lusitania horses across Algarve beaches and through flower-filled fields, or explore nearby underwater caves by plunging in for a scuba dive session.

Become an Oenophile - From the celebrated and sweet Port from Porto, to the crisp and cheerful whites of the Vinho Verde and the voluptuous reds of the Alentejo, Portugal is an attractive wine destination for any traveler. Indulge in prided regional wines in restaurants, tasting rooms and wine bars while navigating different varietals across fashionable and accessible wine routes all throughout the country. In Porto, Calem wine lounge can bring you into their 160-year-old cellars, spill some of their classic methods for producing the world-renowned Port, and even show you a 5D film (tastings included). Outside of the city, wine resorts like L'And Vineyards and Six Senses Douro Valley compliment intermittent and informative tastings with vineyard tours, grape crushing classes, and even restorative grape-infused treatments in luxurious wine spas.

Find Your Beach - Surrounded by the sea, and with lush islands throughout the Atlantic, Portugal can quickly become your perfect beach paradise. From groomed sandy shores to rocky cliffside beaches, the diversity of Portugal's beaches will introduce you to stunning seaside views, spectacular private swimming, and even awesome surfing along the Atlantic coast. Look to the stunning caves and secret grottos throughout dramatic Algarve beaches (like Praia de Benagil), break through the countryside and escape the crowds by visiting beaches in the Alentejo (like Praia Zambujeira do Mar), and hike south of Lisbon along the Serra da Arrabida to find fifty shades of blue waters along white sand beaches (like Portinho da Arrabida). Off of the mainland, consider Santa Maria in the Azores – a true pearl of the Atlantic, where lush greenery compliments the bold blue seas of its many beaches.  

Stroll the Bookshops of Porto - Porto – a haven of independent boutiques – has resisted the infiltration of global brands and sanitized experiences. It continues to win this slow battle, as evidenced by the many authentic bookshops that dot the city. Immediately recognizable and most notable among them is Livraria Lello, where magical stairwells, a stained-glass skylight, Art Deco details and an awe-inspiringly deep collection of rare books is said to have inspired J.K. Rowling's vision for Harry Potter during the author's 2-year stint living in Porto. You can easily enjoy an entire afternoon getting lost in these lanes of literature while enjoying the antique furnishings and trinkets which feel like they're straight from a fantasy film set. Book lovers will also appreciate the collections at nearby Livraria Academica and Poetria.

Conquer Lisbon's Hills - It's easy to get lovingly lost in the narrow, winding streets of Lisbon, but we can especially advocate for finding a vantage point that towers over the city to soak in the old world landscape. Lisbon is built on seven hills, each boasting a stunning miradouro (scenic view). Pick a hill (we're particularly fond of São Pedro de Alcântara in the Bairro Alto), pack a picnic, and get to enjoying a slowed-down version of this romantic city from above.

Listen to Fado - The infectiously dramatic sounds of Fado will fill cafes, bars, restaurants and romantic hearts throughout all of Portugal, though it's most popular in Lisbon. Fado (meaning fate) is like a window into the soul of the Portuguese people, with traditional instruments and mournful lyrics conveying the life, struggles and passions of Portugal's history. Sung in the native language, you likely won't be able to translate the lyrics, but you'll still find deep meaning in them. Make an evening out of a performance, with dinner, drinks, loving contemplation and cultural understanding at Clube de Fado, Sr. Fado, or wherever you hear that recognizable heart and soul being sung as you stroll through the city.
Where to Stay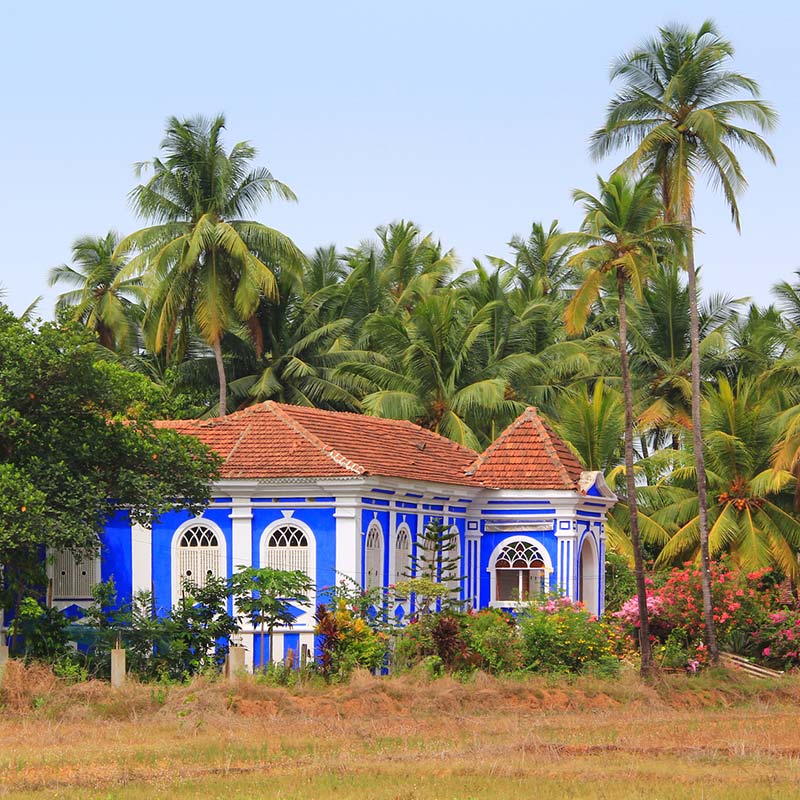 Where to Eat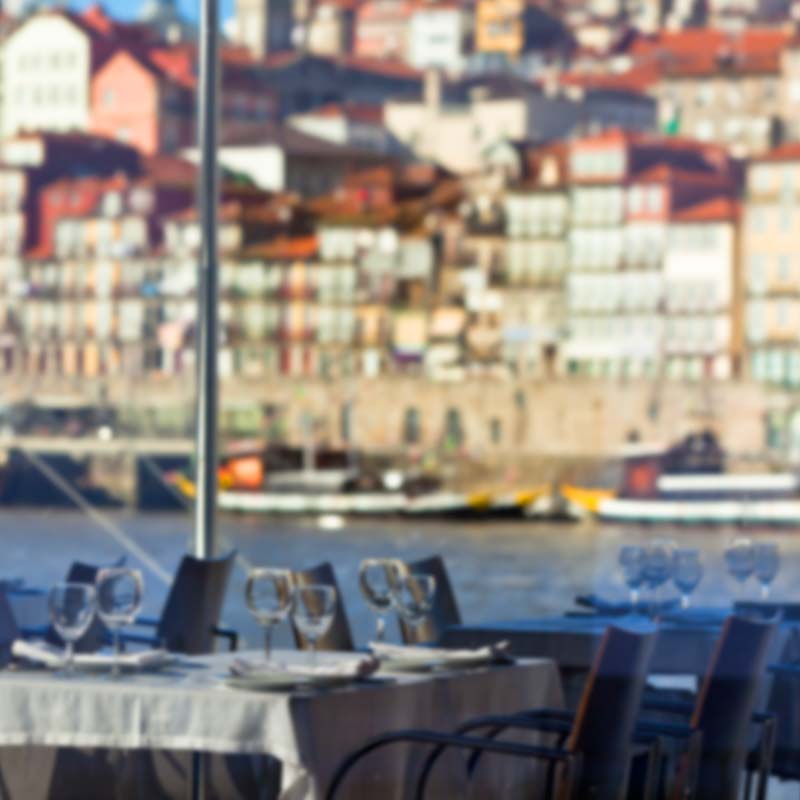 Getting There
Lisbon (LIS), Porto (OPO) and Faro (OPO) are mainland Portugal's busiest international airports, each serving a different region and providing a different base for the start of your Portuguese honeymoon. Lisbon, the capital city, is centrally located and your likely point of entry, as it sees more than double the passenger traffic compared to Porto's airport. Domestic air travel is possible with smaller airports across the country, though train travel can be very pleasant with Comboios de Portugal. Madeira Airport (FNC) will open access to Madeira, while João Paulo II Airport (PDL) on São Miguel will be your likely entry point when visiting the Azores islands.