Los Cabos (a.k.a. The Capes) is one of Mexico's most picturesque and popular honeymoon destinations. Set at the southernmost tip of the Baja California Peninsula, Los Cabos is sandwiched between the Pacific Ocean and the Sea of Cortez (also called the Gulf of California).
The region was originally inhabited by nomadic groups, whose presence is noted in remarkable cave paintings that still exist today. It was later settled by religious groups; Jesuit missions are historic monuments that can be found throughout the state. In 1974, Baja California Sur became an official state of Mexico, during which time the two main tourist regions of Cabo San Lucas and San José del Cabo were developed.
A 20-mile-long highway, called the Corredor Turistico, stretches from San Jose del Cabo to Cabo San Lucas. Along the highway, you'll find world-class resorts, which remain, since their initial development, popular among wealthy tourists, honeymooners, and celebrities (Los Cabos is less than a three-hour flight from Los Angeles).
The generally dry climate gives way to wholly unique landscapes: Deserts and mountain ranges, covered in sand and peppered with cactuses, meet the deep blue waters of the ocean and sea that surround Los Cabos. The area has fertile valleys, which are now utilized for local wine production and farm-to-table restaurants.
Los Cabos is also home to famous landmarks, such as Magdalena Bay (perfect for scuba diving, kayaking, and sport fishing) and El Arco de Cabo San Lucas (a rocky arch formation floating in the middle of the ocean). Its otherworldly terrestrial landscapes and thriving underwater marine life will captivate any honeymoon couple, while the world-class resorts and restaurants will provide the perfect amount of luxury and relaxation you need for a post-wedding escape. Here's our official guide to the perfect Los Cabos honeymoon.
When to Go
Los Cabos has a generally consistent climate, with a year-round average temperature of 79 degrees Fahrenheit. Late November to mid-May sees cooler nights, while summertime daytime temperatures can reach the high 90s. To avoid the tourist crowds, avoid peak holiday seasons, such as Christmas, New Years, and spring break. Likewise, if you don't want to chance Pacific hurricane weather, skip August through late-October. During the winter in Los Cabos, you can admire one of the most beautiful natural phenomena to occur on the Pacific Coast: the courtship, mating, and birthing process of the gray whale.
Getting There
The Los Cabos region is served by Los Cabos International Airport (SJD), Mexico's seventh-busiest airport. Direct flights to SJD are available from cities such as Los Angeles, Atlanta, San Francisco, Denver, Houston, Phoenix, Newark, and more. There are taxis at the airport, but we recommend scheduling a pickup through your hotel or a reputable local operator. Likewise, avoid walking around town late at night and exercise caution in downtown tourist areas.
What to Do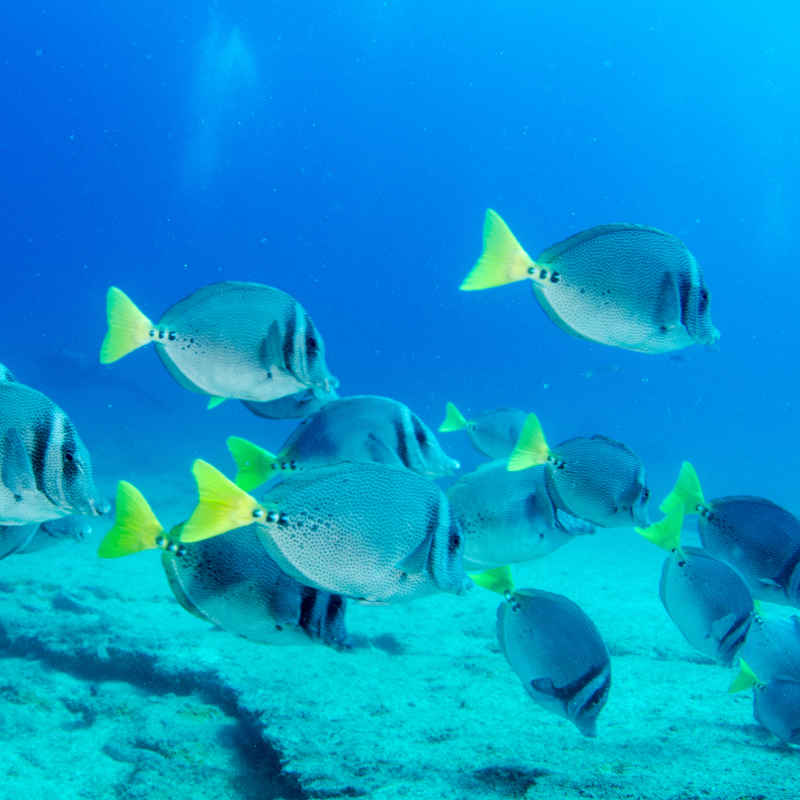 Visit San Jose del Cabo - Los Cabos isn't just about posh resorts and fun in the sun. Old Town San Jose del Cabo offers a cultural showcase for painting, sculpture, photography, and jewelry by artisans from across Mexico. Every Thursday (November through June), couples can stroll the Arts District's "Art Walk," lined with galleries that stay open late and are fronted by vendors selling food and wine. Arrive early to first visit the beautiful main square and historic Mission of San Jose del Cabo Church.

Go Kayaking - Due to dangerous rip currents, the beaches surrounding Los Cabos aren't generally safe for swimming. However, outdoorsy couples can enjoy the Pacific Ocean waters by sea kayak. Paddle out on one of Cabo Outfitters' numerous guided excursions, which take you to secluded coves and cliffs, or even the famous El Arco or Lover's Beach.

Book a Boating Excursion - No trip to Los Cabos is complete without some kind of water-based expedition. Head out from Marina Cabo on a fishing trip with reputable outfitter Pisces Sport Fishing. Or, book a whale-watching excursion with Whale Watch Cabo — from January to April, humpback and gray whales make their annual visit to the waters off Los Cabos, promising up-close encounters with these extraordinary mammals.

Day Trip to Todos Santos - The charming town of Todos Santos is located about an hour's drive north of Cabo San Lucas. This hidden gem is generally regarded as a laid-back fishing village, but in recent years has become a hot bed for chic galleries, farm-to-table restaurants, design-centric shops, and world-class surf breaks.

Shop for Local Wares - - Los Cabos has its share of luxury malls and retail outposts, but to pick up handmade, uniquely Mexican souvenirs, check out shops such as Arte de Origen and Faces of Mexico.
Where to Stay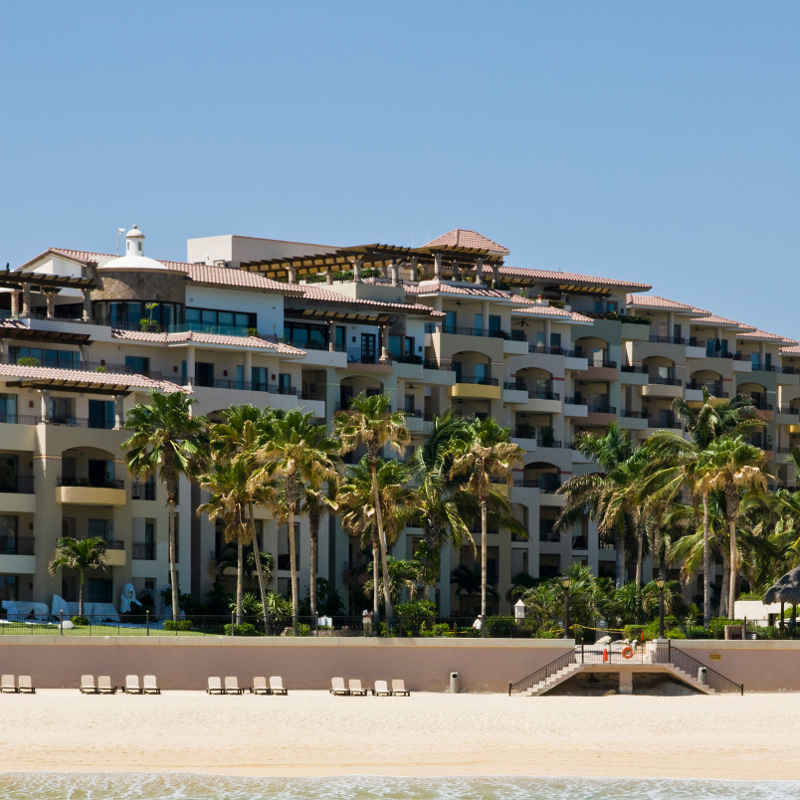 Where to Eat