Kenya is one of those places where you land and instantly feel the magic of Africa. Named after Mount Kenya, Africa's second-highest peak, Kenya is home to the some of the continent's finest beaches, greatest wildlife diversity, and most incredible scenery. It is truly a land of untouched, mesmerizing beauty.
One tenth of Kenya's 224,000-plus square miles is designated as national parks and reserves, which travelers the world over seek out for game-viewing. The premier safari destination is the Masai Mara National Reserve, home to an incredible display of animals — including the "Big Five" (lion, leopard, elephant, rhino, and cape buffalo).
Beyond safari adventures, honeymooners will be captivated by the overwhelming generosity and positivity of the Kenyan people. Kenyan culture reflects a mix of African, Indian, and British influences. The country's population of approximately 47.7 million includes some 40 different tribes, all with their own languages and traditions. Expect to meet kind, interesting people everywhere you go—be it in the capital of Nairobi, the beaches of Mombasa, the arid landscapes of Samburu, the high plains of Laikipia, the peaks of The Great Rift Valley, the remote deserts of Tsavo, and beyond.
When to Go
One of the highlights in Kenya is the Great Migration, the annual journey of two million wildebeest from the plains of the Serengeti in Tanzania to the grasslands of the Masai Mara—a natural phenomenon that occurs in Kenya every year from mid-July to October. January and February are also considered high season, as the game-viewing is prime during hot, dry weather.
Getting There and Around
Kenya has three international airports, two in the capital of Nairobi and one in Mombasa. All travelers fly into Nairobi's Jomo Kenyatta International Airport (NBO), the major international hub that serves airlines such as Kenya Airways, Swiss Air, KLM, and British Airways. If you're headed straight to the Masai Mara, you'll likely have to transfer to Wilson Airport (WIL), a nearby domestic airport. We recommend working with an Africa specialist, like Extraordinary Journeys, to plan a custom itinerary that includes land and air transfers, since getting around Kenya requires preparation and on-the-ground assistance.
Know Before You Go
Vaccinations: Kenya requires international travelers show proof of yellow fever vaccination upon arrival. If you are not vaccinated for yellow fever, be sure to visit the doctor prior to departure and request proper documentation to carry with you. It's also advisable to vaccinate yourself against malaria, though not all areas of Kenya are considered malaria zones.
What to Do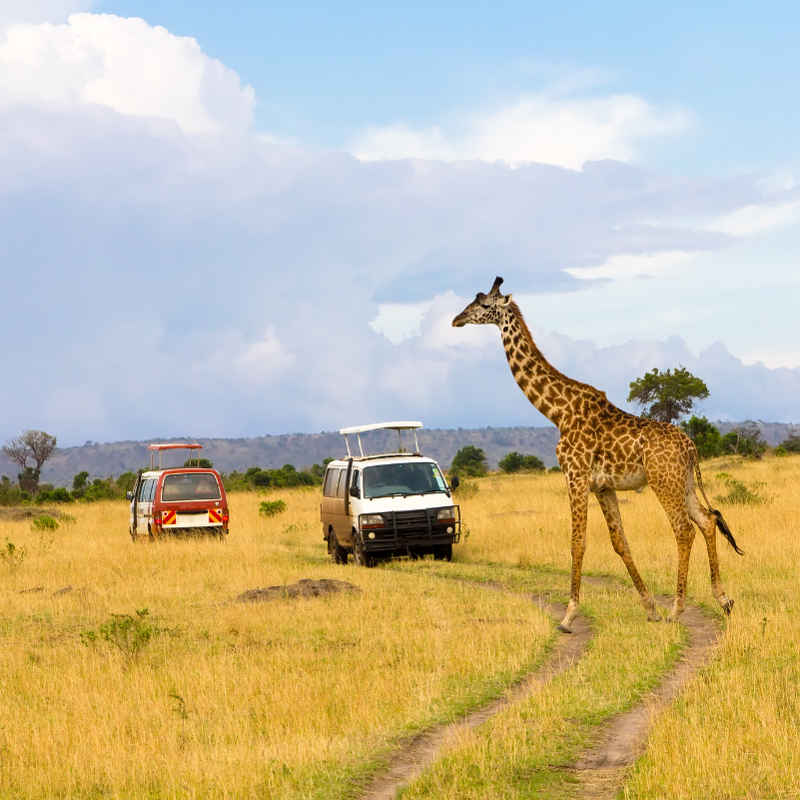 Masai Mara National Reserve - There's no better place for a safari adventure and than Kenya's premiere wildlife destination. Come to spot the height of the wildebeest migration in July and August or any other time of year for spectacular wildlife-viewing opportunities.

Lake Nakuru - Bird lovers flock to Lake Nakuru, home to more than 400 species, including bright pink flamingos. Mammals are also a common sight, most notably the white rhino and cape buffalo. To make the most of your visit, drop your bags at Lake Nakuru Lodge and set out on their various animal expeditions.

Mt. Kenya National Park - A trek up Africa's second-highest mountain can be just as rewarding as climbing Mt. Kilimanjaro. Point Oenana can be reached by hikers while the highest peaks of Batian and Nelion can be summited via mountaineers with the proper training and equipment.

Lake Naivasha - Part of the spectacular Rift Valley, this freshwater lake is home to a wide variety of wildlife, including a sizable population of hippos. If you're staying for a few days, book a room at Lake Naivasha Sopa Resort for a comfortable and memorable getaway.

The Lewa Wildlife Conservancy - This community conservation area contains roughly 12 percent of all Kenya's rhinoceros, having increased its rhino population to 89 from 15 back in 1984. Beyond game-viewing, you can also get a behind-the-scenes look at the conservancy's operations, which includes a wild dog tracker dog unit and armed anti-poaching team.

Tsavo - Composed of two separate parks, Tsavo East National Park and Tsavo West National Park, Tsavo sits about halfway between Nairobi and Mombasa. At nearly 8,500 square miles, it's the largest national park in Kenya (and one of the largest in the world)—though it's not frequented by first-timers to Africa. If you're intrepid travelers looking for a unique experience, the natural scenery—which includes volcanic cones, lava flows, mountains, rocky outcrops, river forest, plains, lakes, and wooded grasslands—is unmatched.
Where to Stay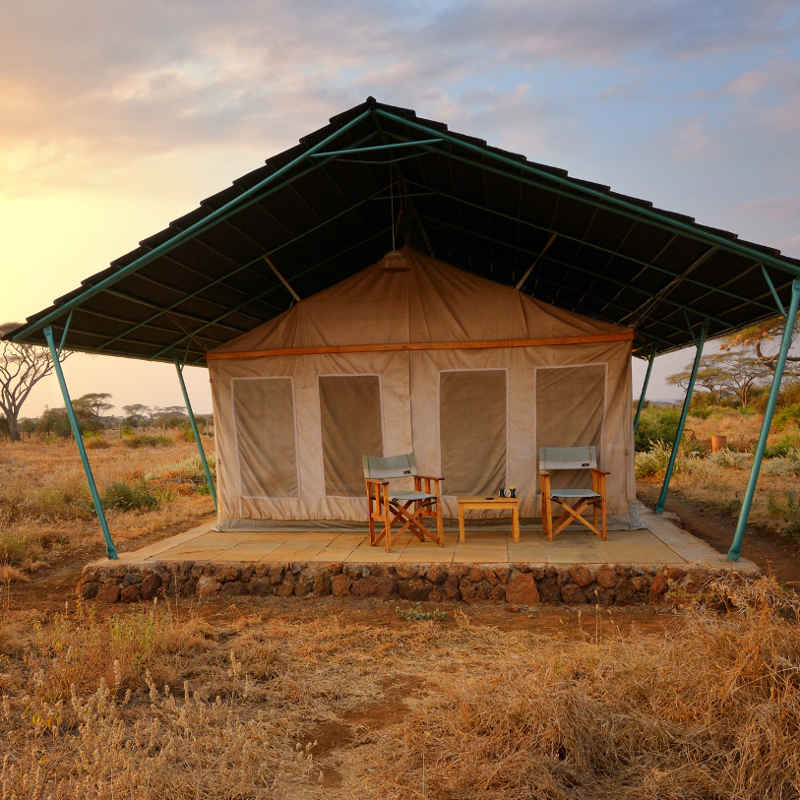 Where to Eat