Japan consists of four major islands, Hokkaido, Shikoku, Kyushu, and Honshu (the main island), plus more than 6,000 tiny islands in the entire archipelago. The country features an incredible blend of historic sites, high technology, modern living, and traditional manners. For instance, in between massive office towers and mega shopping malls, you can seek out well-preserved relics of the past dotted all over the country, frequent reminders of Japan's impressive history and remarkable evolution.
Tokyo is Japan's capital and the world's largest city with a metropolitan area population over 35,000,000. As one of the world's most significant ports, the city is located on the banks of the Sumida River and close to Tokyo Bay in the south-central region of the island of Honshu. Despite extensive damage from earthquakes and World War II, the city has emerged as one of the most modern, unique, and exciting destinations on the planet.
Today, Tokyo is comprised of many distinct communities and neighborhoods. As for the most notable, Ginza in Central Tokyo is an upscale district featuring high-end department stores, malls, designer boutique shops (featuring Japanese and international companies), and many top restaurants. The area is comparable to New York's Fifth Avenue and Chicago's "Magnificent Mile."
Shibuya in Western Tokyo is a fashion mecca and known for its shopping, food, music, and alleyways (don't miss Dogen-zaka). Also located in Western Tokyo, Shinjuku serves as the city's leading entertainment center, packed with countless restaurants, karaoke bars, art galleries, and business centers. While West Shinjuku is mostly made up of government offices, big businesses, and massive skyscrapers, East Shinjuku is the city's playground.
Another can't-miss travel destination, Kyoto is the former imperial capital of Japan and the location of dozens of famous monuments, landmarks, and historic neighborhoods. The city is surrounded by mountains on three sides and features a slight incline rising from the south to north. Despite the presence of high technology and the modern world just about everywhere, Kyoto is a unique destination in which travelers can truly step back in time.
On the eastern side of the city and across the Kamo River, the Gion District is Japan's most famous geisha neighborhood and filled with traditional teahouses, private inns, and theaters. A bit further east is Eastern Gion and the Higashiyama, one of Kyoto's most charming districts complete with shrines, stone-paved roads, and beautiful parks. Just west of the Kamo River is the central shopping district and massive Kyoto Station, a futuristic complex set within the historic city.
Just north of the Gion District is the Okazaki Area, notable for its many galleries, museums, and shrines like the Kyoto City Museum of Fine Arts and the Heian Shrine. Further west of Okazaki is Imperial Park, the location of the Imperial Palace, arched bridges, and serene ponds.
Finally, when it comes to popular getaway villages, Hakone ranks at the top of the list. Located about 90 minutes southwest of Tokyo, Hakone is a mountainous hot-spring village featuring a number of natural and cultural attractions. The area is popular with visitors for its steam vents, stunning scenery, and many impressive museums, plus dozens of luxurious inns featuring invigorating spas. The region is also nearby to Mount Fiji and the Fuji Five Lakes area, a perfect area to explore in the summer to escape the heat, humidity, and bustling metropolitan areas.
The year in Japan focuses around five seasons: spring, rainy season, summer, fall, and winter. The seasons are quite distinct and even influence many traditional festivals. The spring, summer, and fall months are typically the best times to visit Japan. The spring witnesses thousands of cherry blossoms bloom in early or mid-April. Meanwhile, June and July are the months of the rainy season, where most cities are blanketed with showers. The summer begins around mid-July and lasts through about mid-September.
The climate varies considerably, ranging from chilly Hokkaido in the north to subtropical Okinawa in the south, though most of the country is warm and temperate overall. Of course, temperatures are much cooler year-round in the mountainous regions.
Generally, August is the most popular time that foreign travelers visit Japan. Therefore, by visiting in the winter, you likely won't find the massive crowds and lines you'd normally encounter at most major attractions and landmarks. You can also expect better deals at most hotels and inns.
What to Do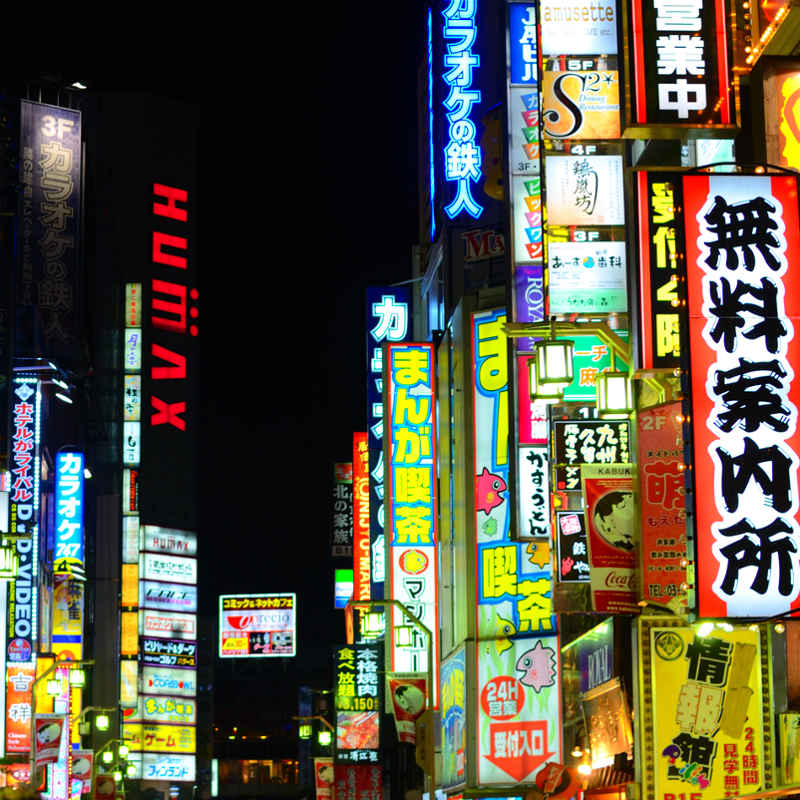 Tsukiji Fish Market — Tsukiji is the world's largest and busiest fish market and a destination you'll likely never forget. Visit the market and its maze of stalls as a perfect jet-lag-day activity; the action typically gets going around 5 a.m. Check to see if public access is allowed on your scheduled visiting day. If so, access is granted on a first-come, first-serve basis. Don't miss the tuna auction and be sure to check out the outdoor market afterwards. Enjoy a fresh sushi breakfast at Sushi Dai right there at the market.

Sumo Competition — The origins of sumo trace back more than 2,000 years. Each year, six grand sumo tournaments take place across the country. Check to see if a grand tournament(http://www.sumo.or.jp/eng/) is taking place during your trip (Jan, May, and September in Tokyo) dates – you won't want to miss it. It's one of the greatest spectacles in the entire country.

The tournaments are a unique combo of traditional sport & ritual and feature colorful banners and custom costumes. If you can't catch a tournament at Ryogoku Kokugikan (Tokyo's National Sumo Hall), it is possible to witness sumo practice sessions at a "beya" or sumo stable in Ryogoku. Don't miss it.

Shrines and Temples of Tokyo — The Meiji Shrine is Tokyo's most famous Shinto shrine, complete with a massive 40-foot gate. The landmark dates back to 1920 and is one of Japan's most visited sites, so consider visiting early on a Sunday morning. Admission is free and it's likely you'll even see a traditional wedding procession taking place in the courtyard. Festival days can also be quite memorable.

Next, make plans to visit Senso-ji Temple, arguably Tokyo's most remarkable temple. The site features a five-story pagoda, a historic street of traditional wares and items called Nakamise-dori, beautiful statues, and the gorgeous Main Hall with its intricate details and giant paintings.

Gardens and Parks of Tokyo — Start by visiting Shinjuku Gyoen National Garden, perhaps the most beautiful green space in the entire city. Pack a picnic and walk through all of the main gardens, which include the unique styles of English Landscape, French Formal, and Japanese Traditional. Finish your excursion with a visit to the teahouse inside the Japanese garden.

Meanwhile, Ueno Park in northern Tokyo is truly a calm oasis within this lively city. The park is home to temples, ponds, statues, museums (start with the Tokyo National Museum and the Metropolitan Art Museum), and even Japan's oldest and top overall zoo, Ueno Zoo.

Shibuya Crossing and East Shinjuku — Known as the busiest crossing in the world, Shibuya Crossing in Shibuya gets absolutely packed with shoppers, workers, commuters, and students on a daily basis. When all the lights turn red, countless pedestrians simply spill out into the streets. It's quite astonishing, especially if you get to witness the spectacle in person. Meanwhile, check out the area's giant department stores, exclusive shops, restaurants, and karaoke bars during your visit.

For a great foodie experience, be sure to try Izakaya in Ebisu, a trendy neighborhood near Shibuya. In these casual dining establishments (popular for after-work eating/drinking), traditional food like sashimi, grilled meat, and veggies are cooked in tiny kitchens, plus the establishments typically offer extensive drink menus.

Next, make your way over to East Shinjuku for the second half of your day. This active entertainment district pulses at night with its many bars, restaurants, theaters, parlors, and red-light district.

Temples and Shrines of Kyoto — Kyoto is dotted with ancient temples and shrines. Must-see spots include The Golden Pavilion (Kinkaku-ji), which is set against a lush green backdrop in the summer months and casts its reflection out over the surface of a nearby pond. The site can get quite crowded, so go early in the day. The Silver Pavilion (Ginkaku-ji) was built in the 1480s and stands as one of the city's greatest pavilions.

Nijo Castle will amaze with its intricate interiors, peaceful gardens, and gold-plated gate. Also, make plans to visit Ryoan-ji an astonishing dry rock garden. While the landmark is still puzzling to experts as to what it really means, it's one of the country's finest examples of Zen landscaping.

Kyoto on Foot — Kyoto is world-renowned for its historical neighborhoods, well-preserved sites, and amazing walking experiences. First, start with a tour of the Gion District. This is arguably the country's most famous geisha district and is defined by its old wooden buildings, teahouses (or "ochaya"), shops, and great restaurants. Don't miss out on Pontocho Alley, a charming alleyway and entertainment district with many ochaya, where geisha are frequently hired to entertain clients.

Next, make your way to the quaint streets of Eastern Gion and the Higashiyama. This area is simply charming and filled with famous parks (Maruyama Park), shrines (Yasaka), temples (Yasaka Pagoda and Kiyomizu Temple), and stone-paved roads. Ramble down Ishibe-Koji Lane and Ne-Ne's Road, both home to inns, teahouses, upscale shops, and private galleries.

Meanwhile, you'll find the Philosopher's Walk a little further outside the city center (meandering between Ginkaku-ji and Nyakuoji-jinja). The gorgeous path follows a cherry-tree-lined canal scattered with coffee shops and craft stores, restaurants, and boutiques. It's perfect for a romantic afternoon stroll.

Kyoto Cuisine and Fushimi Breweries — Be sure to indulge in Kyo-Ryori or "Kyoto Cuisine" during your visit to the ancient city. Kyoto remains the home of traditional Japanese cuisine and there are countless specialty eateries for sushi, tempura, soba, and sweets. Try the 100-year old restaurant Minoko and its 11-course dinner or Touzan with its delicious Bento offerings. Kyoto is also one of Japan's top tea-producing regions. Be sure to make a detour at Ippodo Chaho Tea Shop, overall a charming and relaxing destination.

Thanks to its flavorful and clean water, sake enthusiasts and beer advocates will also find many breweries and distilleries in the Kyoto region. The Fushimi Ward in southern Kyoto is quite famous for its sake brewing. To find a brewery, be sure to look out for sugidam (traditional balls made of Japanese cedar leaves) that hang at the entrance of every sake building. Gekkeikan has a terrific sake museum that includes amazing exhibits and sake tastings.

Tamanohikari and Kizakura are two more noteworthy sake breweries. The area is also home to Fushimi Shrine and the avenue of Torii gates, making for a perfect morning activity. Note: While the region has about 40 notable breweries, few are open to the public when it comes to access to the factory. However, many facilities still have souvenir shops and tasting rooms.

Amazing Natural Attractions of Hakone — The Hakone region of Japan is world famous for its hot springs and spectacular scenery. The region includes the collapsed remains of a volcano, leaving behind the hot springs and numerous steam vents. It's a great destination for a day trip or even a weekend excursion. Climb aboard a funicular and make your way across a rope path to Owaku-dani, an active area of steam vents one must experience to believe. Meanwhile, nearby Lake Ashi is picturesque and serene, offering tremendous views of Mount Fuji during clear weather.
Where to Stay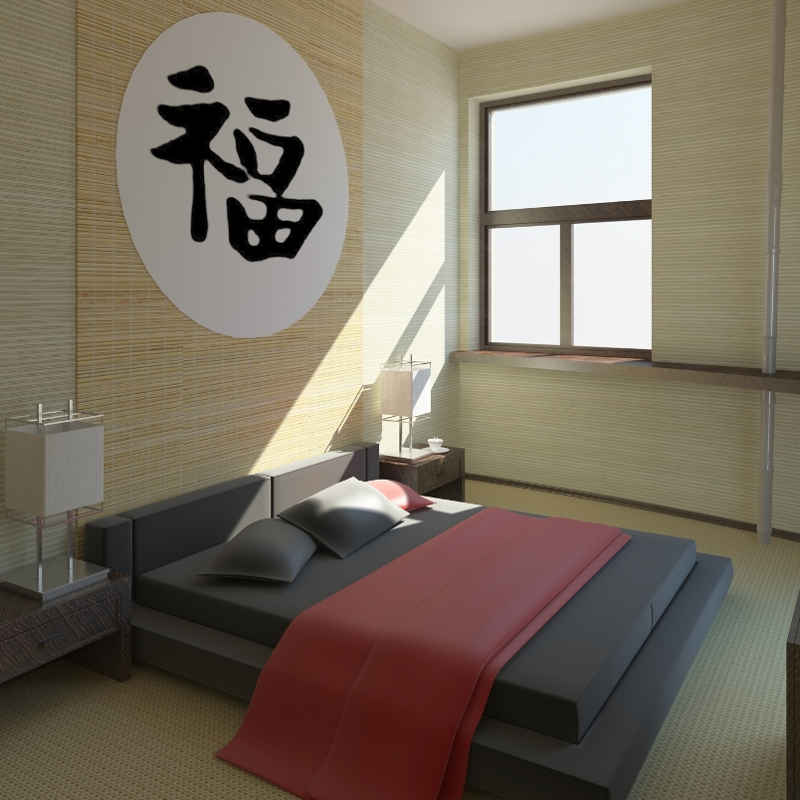 Where to Eat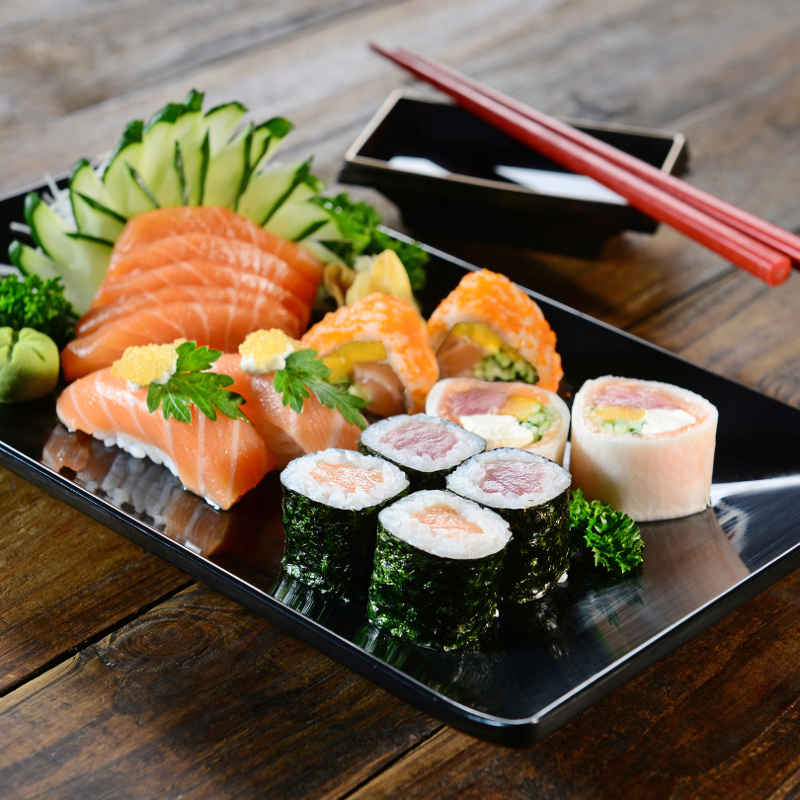 Kyoto Tsuruya - Kyoto Tsuruya at Peninsula Tokyo is sister to the famous, three Michelin Star Kyoto restaurant. Using only the freshest seasonal ingredients, the 500-year-old cuisine is regarded as one of the highest forms of traditional culinary art in Japan. Be sure to dine at the stone top tempura bar, which wraps elegantly around the open kitchen.

Toritama - Arguably the best yakitori (AKA skewered grilled chicken) in Tokyo. The ambiance is equally stunning, featuring cedar decor and jazz music. 

Somushi Tea House - This intimate tea house in Kyoto is home to flavor-packed teas, Kyoto-style artwork, and delicious (and inexpensive) food items like rice and noodles. 
Getting There
Narita International Airport (NRT) is Japan's second-biggest airport and your best bet for arrival and departure. The airport handles most international passenger traffic to/from Japan, while Haneda Airport (HND) handles most domestic traffic. The airport is located about 30 miles from downtown Tokyo and features bus, taxi, and rail service.