With its rolling green hillsides, majestic castles, quaint villages, and unique culture and traditions, Ireland is an instant magnet for honeymooners. Quite simply, it's diverse in a number of ways, which is arguably why the Emerald Isle remains so popular with newlyweds. But most of all, romantic possibilities abound – from retreats at historic inns to horse-drawn carriage rides and strolls amidst well-manicured gardens and waterfalls.
Easy to get around and welcoming of visitors, Ireland is perfect for honeymooners who love new experiences. The capital city of Dublin has a bounty of attractions – many of which are in easy walking distance of each another. Whether you're in Dublin to check out historic sites like St. Patrick's Cathedral, Dublin Castle, and Trinity College, or to embrace the cosmopolitan lifestyle by visiting Temple Bar, O'Connell Street, or Grafton Street, the city offers something for everyone.
Meanwhile, the countryside of Ireland enables couples to go on romantic excursions, explore scenic byways, and see exactly why the gorgeous country is called the Emerald Isle. In fact, interior Ireland is filled with rugged shores, lush valleys, historic sights, undulating mountains, and colorful villages. From the Cliffs of Moher to Powerscourt Gardens to Killarney National Park, a trip to Ireland is truly incomplete without exploration of its rural attractions and stunning landscapes.
If you're thinking about planning a honeymoon to Ireland, it's important to know that the most popular months to visit are July and August. Dublin is packed with visitors and top attractions will have long lines. Even countryside attractions will be highly coveted (expect numerous motor coaches and tour groups). Also, consider the months of June and September, which are quite pleasant weather-wise and the crowds are less overwhelming. Most tourist sights are open from Easter to September. The summer is also is the busiest time when it comes to events, festivals, and music.
Much of Ireland experiences a maritime climate. Expect mild winters, cool summers, and little variation in temperatures throughout the year. But most importantly, plan for rain whenever you visit. Ireland is one of Europe's wettest countries and rain falls just about evenly throughout the year. Western Ireland generally receives more rainfall, while the southeast receives less. In the summer, expect high temperatures in the 60s. In the spring or fall seasons, expect high temperatures in the 50s and 60s.
Newlyweds will likely find Ireland enchanting with its combination of romance, variety, and history, plus big city attractions and unique countryside experiences. Whether your agenda calls for a week or a month in the country, the Emerald Isle will certainly provide the honeymoon you've always dreamed of.
What to Do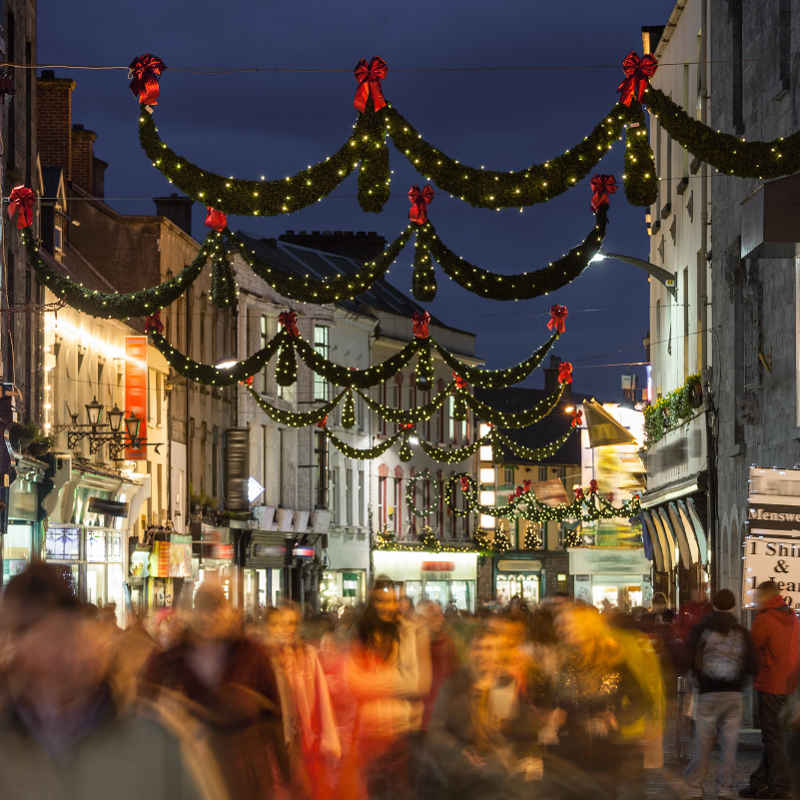 A Grand Tour of Dublin - No trip to Ireland is complete without spending time in its enchanting capital city. The list of attractions is seemingly endless, from historical sites like St. Patrick's Cathedral and Trinity College to popular destinations such as Temple Bar and the Guinness Storehouse. Meanwhile, newlyweds will be amazed at the shopping, restaurants and prime people-watching opportunities along Grafton and O'Connell Streets.

Be sure to stop at Brazen Head – officially Ireland's oldest pub – for a pint before embarking on a romantic stroll along the River Liffey at dusk. Or visit the historic Shelbourne Hotel for afternoon tea in the Lord Mayor's lounge. It's a unique experience that shouldn't be missed.

Killarney - The Killarney region is home to Killarney National Park and the country's highest mountain range, making it the perfect destination for couples in love with the outdoors. The landscape offers majestic mountains, pristine lakes, rivers/waterfalls, lush forest, and diverse wildlife. Visitors can explore via car, foot, bike, and boat, or even take horse-drawn carriage rides through the mountains, including the breathtaking Gap of Dunloe.

Galway - Here in the western region of the country, Irish customs carry over well into the 21st century as the area has long been known for its language, music, and dancing traditions. Galway is an appealing city and stands out as the region's cultural hub. Meanwhile, a day trip to the Aran Islands makes for a perfect side excursion. These barren islands offer dramatic coastlines, Iron Age forts, ancient stone walls, and impressive historical sites. Visit the postcard-perfect villages of Clifden and Spiddal before taking another detour north to Connemara National Park, noted for its mountains, wildlife, and nature trails.

Southeastern Ireland - This is Ireland's sunniest region and a popular holiday area for locals. Visit the gardens at Powerscourt with its landscaped terraces, fountains, and historic mansion. This is arguably Ireland's finest garden. Plus, don't miss out on Glendalough, a breathtaking monastic site that dates back to the sixth century. Stroll around the historic structures and admire the landscape as you walk through the picturesque "Valley of the Two Lakes." Then make your way to lovely Kilkenny, one of Ireland's most elegant small cities packed with ample shopping, restaurants, and historic sites like Kilkenny Castle.

Dingle Peninsula, Cork, and Kerry - This region offers dramatic scenery, from colorful fishing villages to lush, green mountains, historic castles, and miles of rock walls. Start with a tour of the Dingle Peninsula. This is some of Ireland's most scenic and remote landscape. The town of Dingle is the "hub" of the region, with its brightly painted shops and restaurants overlooking Dingle Harbour. The Dingle Peninsula offers a winding coastline, steep cliffs, sandy beaches, and colorful seaside villages. It's rugged and rural but still home to a thriving Irish language community. In other words, get ready to practice your Gaelic.

Meanwhile, the Ring of Kerry is also another scenic route worth taking. Take your time and spend the entire day stopping in a friendly village like Kenmare, walking along a sandy beach at Ballinskelligs, or visiting a historic fort such as Staigue.

The city of Cork makes for a great home base. It also has a compact downtown and impressive list of activities and experiences, especially being an artists' town. Stroll along bustling St. Patrick's Street and visit the English Market before visiting Paul Street with its many bars, restaurants, bookshops, and boutiques.

Pubs of Ireland - Ireland is famous for its traditional pubs, colorful places filled with friendly locals, spirited atmosphere, warm ambiance, and impromptu music sessions. For a most authentic experience, be sure to visit the bars in Kilkenny, Cork, Galway, and – of course – Temple Bar in downtown Dublin.

Castles, Cathedrals, and Monasteries - Ireland is known worldwide for its vast array of castles, cathedrals, and monasteries. From Blarney Castle to Cahir Castle to Kilkenny Castle, don't miss out on exploring some of the country's finest and most historic sites. The Rock of Cashel, an impressive Gothic cathedral dating back to the 5th century, is a TJ favorite. Meanwhile, Dublin boasts a number of phenomenal sites, including St. Patrick's Cathedral, Christ Church Cathedral, and Dublin Castle.
Where to Stay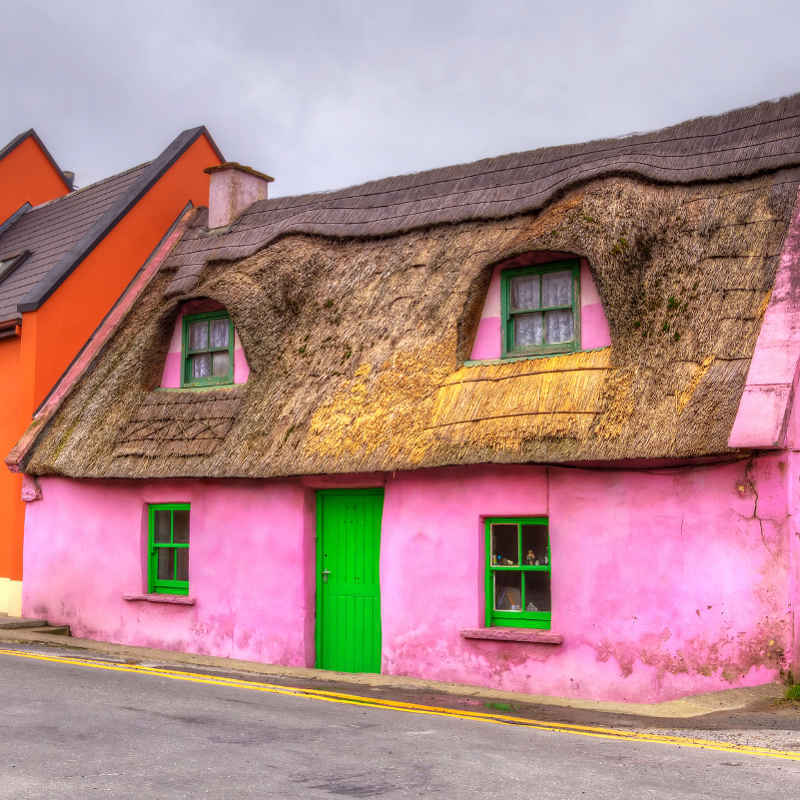 Where to Eat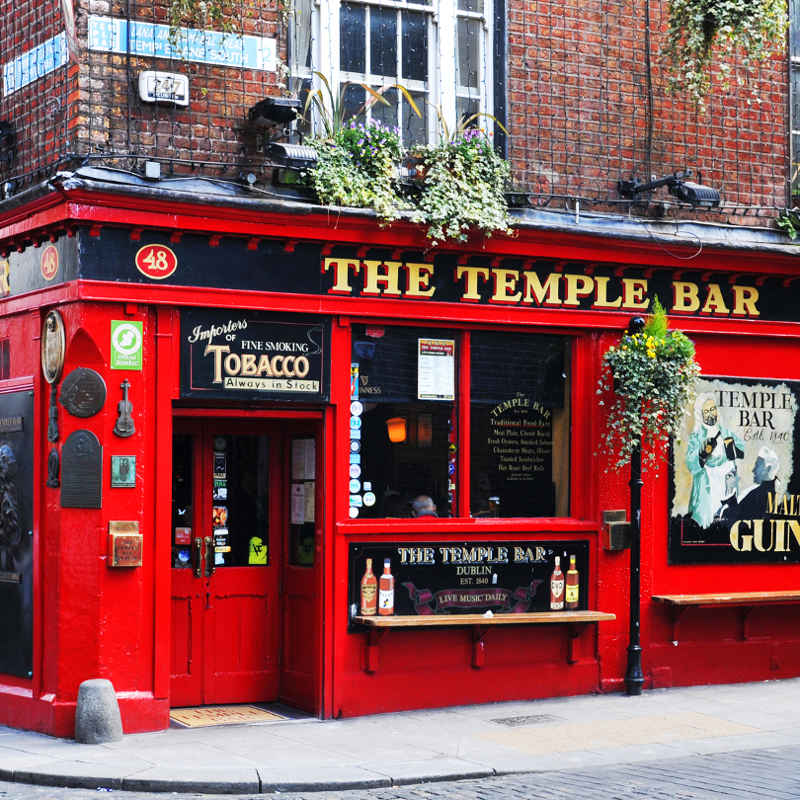 Restaurant Patrick Guilbaud - This world-renowned restaurant has held two Michelin stars for more than a decade now, and it's easy to see why with its amazing menu and impressive wine list. Whether you dine in the main dining room or the heated terrace featuring garden views, the atmosphere is wonderfully elegant and a perfect fit for an unforgettable honeymoon meal.

The Winding Stair - A tremendous Irish eatery featuring traditional staples yet with a modern twist. The restaurant, named after a Yeats poem, overlooks the river Liffey and the iconic Ha'penny bridge in central Dublin.

Bricin Restaurant - A Killarney favorite that puts an emphasis on traditional Irish cuisine and old-world ambiance. The restaurant's Killarney Boxty (or potato pancake) is a house speciality and a must-try item.
Getting There
Dublin Airport (DUB) is Ireland's primary international airport. Cork and Shannon are also two other major airports in Ireland, with Shannon serving the western region and Cork serving the southern region. Direct flights to Dublin are currently available from New York City, Boston, Charlotte, Atlanta, Orlando, and Philadelphia.
Depending on your itinerary, a rental car may be needed in order to visit many of the country's top regions and attractions. All of the major international car rental firms are available throughout Ireland. If you plan on spending most of your time in and around Dublin, the airport offers regular bus, taxi, and train service. Ireland also features an extensive rail network.