The Big Island of Hawaii is the largest island in the Hawaiian chain at 4,028 square miles and gives its name to the entire archipelago. As visitors will likely discover, the island offers a little bit of everything: dense rainforests, volcanoes, snow-capped mountains, deserts, rolling green hills, pristine beaches, coffee and fruit plantations, plus historic and scenic towns. So whether it's rest and relaxation or a little adventure you are seeking, the Big Island has you covered. It's like nowhere else you have been before.
Hawaii is some of the newest land on earth as five volcanoes merged together to create the entire island. In fact, one of those volcanoes is still erupting and continues to make the island bigger each day. Tourists have the opportunity to get up close and personal with them at Volcanoes National Park located on the southern section of the island. The incredible park also gives sightseers a chance to see the erupting volcano emit gases and ooze lava into the ocean each day and offers incredible hiking opportunities.
The economy of Hawaii is mostly based on tourism, as the westward side of the island features a high number of hotels and resorts. However, the Big Island is also famous for its unique agriculture, which includes coffee (mostly from the Kona region), macadamia nuts, papayas and tropical fruits and vegetables. Another highlight is the island's astronomy industry, which has a major observatory at the summit of Mauna Kea thanks to its height (13,803 feet), clear atmosphere and lack of light pollution.
While the weather on the Big Island is pretty consistent, it's also very diverse thanks to the many micro-environments found. In the summer season between May and October, the average temperature at sea level is 85 degrees, while the winter months between November and April sees daytime highs around 78. Expect about a 10 degree difference at night. However, depending on where you go on the island, the weather can vary greatly. For instance, the leeward (western) side of the island sees more than 350 days of sunny weather thanks to its location to its giant volcanoes. It's no coincidence that most of the island's resorts are found here. However, the eastern side of the island is quite the opposite and sees plenty of clouds and rain. In fact, Hilo is one of the wettest cities in the world and receives about 129 inches of rain each year.
For couples looking to visit Hawaii, they will likely find the busiest times to be between December and April, when weather in the United States is typically cold and snowy. Room rates are substantially higher during this time, too. The summer months between May and September has less travelers, better weather and more affordable rates.
What to Do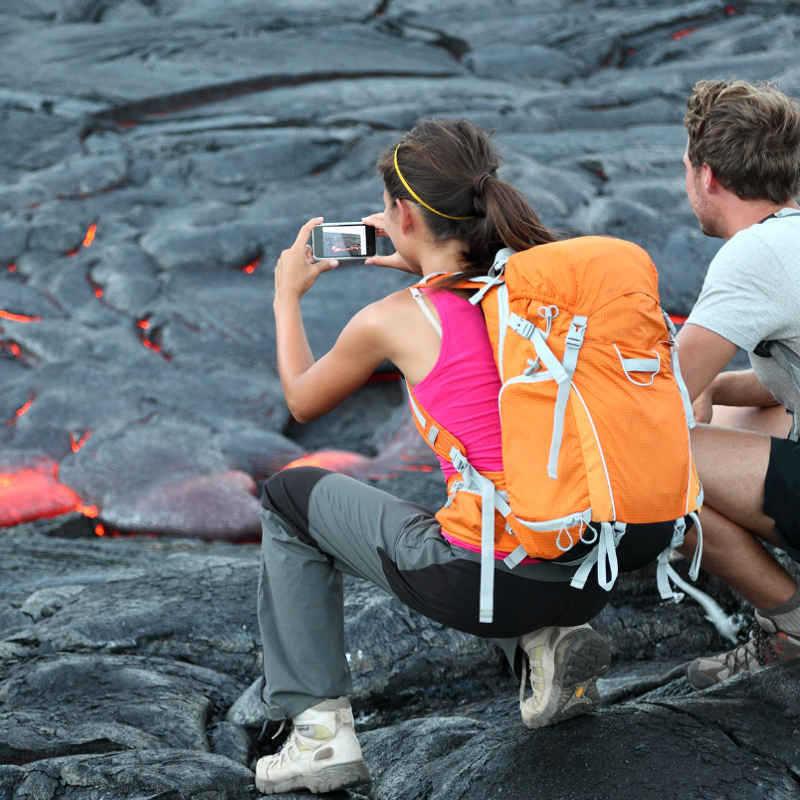 Helicopter Tour - Enjoy an unforgettable bird's-eye view of the Big Island's diverse landscape. Come face-to-face with oozing lava, majestic waterfalls and the rugged coastline and see Hawaii from an entirely different vantage point. Blue Hawaiian Helicopters is highly recommended and has several different tour options of the island.

Volcanoes National Park - Only at this extraordinary national park will you have the chance to witness one of the world's most active volcanoes, hike through lava fields, lava tubes, lush rain forests, see lava spewing out into the ocean and discover all about the history of the island and its thousands of years of evolution.

Snorkeling - With its unique and rare underwater environment, Hawaii boasts some of the world's best snorkeling. Head out with Fair Wind Tours on one of their ocean cruises and enjoy amazing views of the Kona Coast, explore the reefs and marine life of Kealakekua Bay or take a night dive and swim with Manta Rays

Kayaking - The Kona Coast is a splendid location for exploration via kayak thanks to its tiny coves, jagged cliffs, sea caves and underwater attractions. Aloha Kayak provides guided tours plus snorkel gear, snacks and the opportunity to search for whales, sea turtles and dolphins.

Surfing - For the most adventurous couples, a trip to Hawaii cannot be complete without surfing, a longtime island tradition. Located in Honokohau Harbor on the Kona Coast, Ocean Eco Tours offers private and group lessons several times a day and has been rated at the top surf school on the island since 1996.

Hiking - The Big Island has numerous hiking trails of all levels which traverse through desert, tropical rainforests, grassy meadows and lava rock. Imagine walking along black sand beaches, through dense forests, mountain valleys and lava fields. For starters, look no further than Volcano National Park, Waipio Valley Trail, and Pololu Valley Trail.

Waterfalls - The Big Island is home to some of the tallest falls in the state and some of the most beautiful in the entire world. There's a great variety, too, as some cascades can be seen from convenient observation areas, while others require some hiking and exploring. Akaka Falls, Wai'ilikahi Falls and Hiilawe Falls are all highly recommended and visually stunning.

Golf - Hawaii's remarkable scenery gives way to some phenomenal golf opportunities. Imagine yourself teeing off beside crashing waves, a sparking ocean, lava formations and tall palm trees. That's Hawaiian golf in a nutshell. The Big Island has 20 courses to choose from, including several award-winning courses designed by some of the game's finest architects.

Horseback Riding - For those seeking a different way of enjoying Hawaii's great landscape, horseback riding is a terrific option. With Na'alapa Stables and Kahua Ranch, a working sheep and cattle ranch, you will have the chance to gallop through taro fields, lush forests, freshwater streams and rolling green hills.

Kona Village Luau - Celebrate the culture and heritage of Hawaii with a traditional luau at Kona Village. This is widely considered the island's top luau ceremony and features live music, performances, storytelling, dancing, plus a buffet offering traditional Hawaiian food and drinks.

Must-Do Big Island Day Trip - Spend your day experiencing the diversity of the Big Island's landscape and climate, something you will likely never experience anywhere else in the world, especially in such a (relatively) small area. After a delicious cup of Kona Coffee (cultivated on the slopes of Mauna Loa), spend the morning driving up to the summit of Mauna Kea, an inactive volcano and the world's tallest mountain (it's actually 33,476 feet as measured from the base of the Pacific Ocean). No matter where you leave from, your drive will likely take you through a number of terrains, likely rainforest, lava fields, desert and green meadows, all in a matter of hours. The drive to the summit is dusty, windy, winding and eventually, snowy, as cold temperatures at the top give way to a snow-covered landscape. Once there, you will be in the midst of one of the world's finest astronomical sites, the Mauna Kea Observatory. The journey is unforgettable.

After making your way back down the slopes of the mountain, head east and stop at Akaka Falls State Park, which is home to breathtaking Akaka Falls. To reach the 422-foot falls, you'll be forced to do some moderate hiking through lush forest and across mountain streams, but the end result is certainly worth it.

Next, take to the Big Island's Old Mamalahoa Highway, which winds through tropical forests and offers spectacular views of the ocean. Stop for a snack at What's Shakin (27-999 Old Mamalahoa Hwy, Papaikou), a colorful plantation-style house that serves up some of the finest smoothies in all of Hawaii. Many of the fruits used in the drinks actually come from the owner's farm, which surrounds the shop overlooking the Pacific.

Finish the day by stopping at the Hawaii Tropical Botanical Gardens just a few miles north of Hilo. The property, home to a beautiful tropical nature preserve, has more than 2,000 varieties of plant species and features many hiking trails.
Where to Stay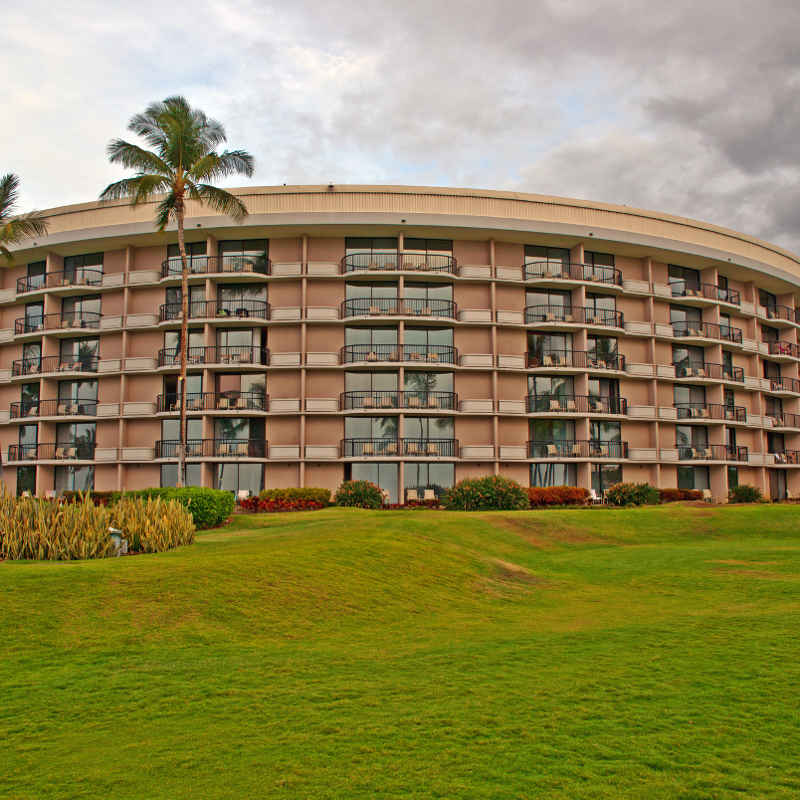 Four Seasons Hualalai - Truly an immaculate property situated along the Kona Coast. The resort is set amidst black lava, lush vegetation, white sand beaches and the beautiful Pacific Ocean. Experience fine dining, world class golf, tennis, a variety of pools, a health club and the recently refurbished Hualalai Spa.

Castle Hilo Hawaiian Hotel - This no-frills hotel is an ideal home base for exploration of Hilo, Volcanoes National Park and the eastern coast and is your best overall choice in the city as far as large properties go. Views of Hilo Bay and Mauna Kea's snow-capped peak are stunning and the convenience to the downtown attractions can't be beat.

The Palms Cliff House Inn - Perfect for couples looking for a little seclusion in a natural setting. This unique bed & breakfast is located about 15 miles north of Hilo near Akaka Falls State Park and offers ocean views from every room. Also an ideal choice for those couples looking to do a lot of exploring around the island.
Where to Eat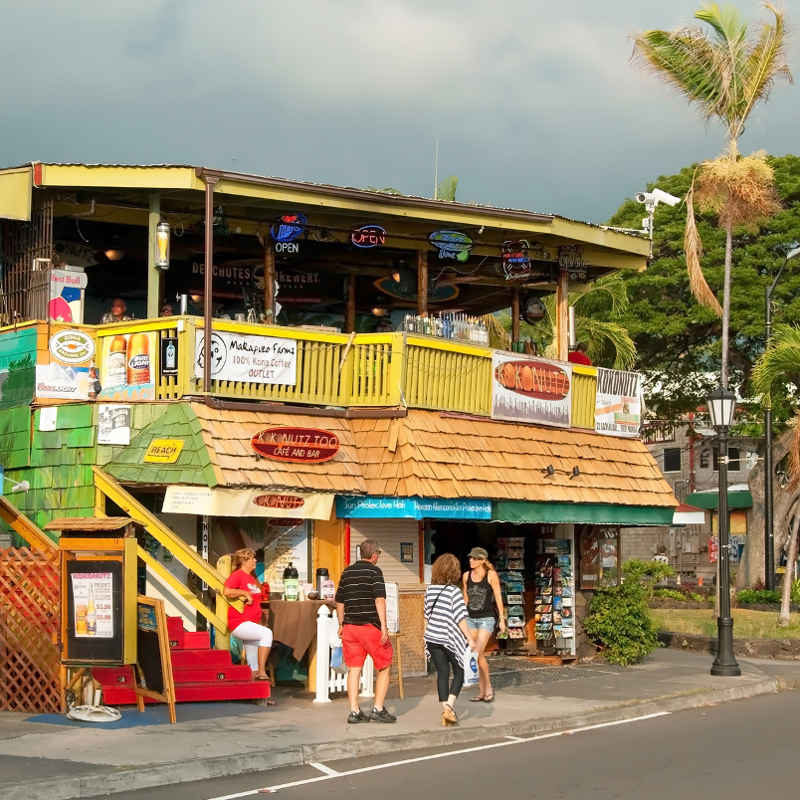 Brown's Beach House - With a breathtaking oceanside view, terrific service and delicious Hawaiian Island-inspired cuisine, Brown's is truly one of the Big Island's top overall restaurants. The cuisine is created using fresh and nutritionally balanced ingredients and other sustainable items to ensure "optimal health and wellness." Diners can also expect live music played by local musicians while they dine in the open air.

Hilo Bay Cafe - Tucked away in the corner of a shopping center a few miles from the town center, it's easy to overlook the Hilo Bay Cafe. However, if your travels take you to Hilo, this restaurant is a can't miss destination and will likely surpass your expectations. HBC only uses local and organic ingredients in its menu, which features fresh fish from Hawaiian waters, grass-fed beef and other Pacific Rim delights. The wine list is also excellent and the restaurant provides pairings with each dinner entree.
Getting There
The Big Island is served by two major airports at Kona and Hilo. Kona International Airport is located on western part of the island and is near most luxury resorts. Hilo International Airport is located on the eastern section of the island and is closest to Volcanoes National Park and Mauna Kea. Most visitors will find themselves flying to Honolulu International Airport on the island of Oahu before connecting on a second flight to the Big Island, however, many direct flights to Kona can be found from several U.S. cities. In order to truly experience all that the Big Island has to offer, a rental car is suggested and can be found at both airports.