Fiji is often considered the jewel of the South Pacific. With its unique blend of tropical beaches, rich culture, rainforests, friendly people, comfortable year-round temperatures, scenic drives and an impressive activities list, the island is the ideal getaway for couples seeking a complete escape and a honeymoon that will be remembered forever.
Comprised of more than 322 islands, Fiji is an island nation located in the South Pacific Ocean about 1,300 miles from New Zealand. The tropical islands were mostly formed from volcanic activity and now provide the foundation for the country's diverse landscape.
Viti Levu (pronounced Vee-Chee Le-vu) is Fiji's largest and most populated island, and is quite comparable in size to Hawaii's Big Island. Most of the island is densely forested and rugged and features Mount Tomanivi, rising more than 4,500 feet in elevation.
Meanwhile, Taveuni Island, Fiji's third-largest island at nearly 169 square miles, is another can't-miss honeymoon spot. Taveuni is actually an enormous volcano and rises from the ocean floor to an elevation of 4,072 feet above sea level. The island -- which is made up of 110,000 acres of virgin rainforest -- has an incredible array of underwater and dry land highlights, including Lake Tagimaucia, Rainbow Reef and Bouma National Heritage Park featuring Bouma Falls.
Unlike most parts of the United States, the seasonal variations in Fiji are not extreme. Expect warmer temperatures and more humid conditions from November to April, and cooler, drier conditions from May to October. Average high temperatures range from 82 to 88 degrees year-round, with the warmest readings occurring from December to March. Typical low temperatures range from 70 to 80 degrees depending on the season, but typically make for some comfortable evenings.
Weather can also be much different depending on which side of an island you visit. Due to trade winds and mountainous terrain, the eastern sides of the islands with higher elevations are typically wetter than the western sides. For instance, Viti Levu's biggest city Suva, which is located on the southeastern side of the island, is much rainier than Nadi, located on the western side. It's no coincidence that most of the island's resorts surround Nadi. Also, if you plan on making any treks into higher altitudes, prepare for much cooler temperatures as well.
On Viti Levu, top tourist destinations include the Coral Coast, Suva and Nadi. The Coral Coast – which is centrally located between Suva and Nadi – offers some excellent beaches, historical sites, plenty of luxury resorts, plus many other entertainment options. Suva is Fiji's capital city and main population center with more than 175,000 people. It's the cosmopolitan hub of the country and is ideal for visitors in search of culture, history, shopping, nightlife and restaurants. Meanwhile, Nadi is the island's gateway city and boasts numerous resorts ranging from mid-range to luxury, particularly on Denarau Island. Denarau's busy marina also makes it a favorite spot to catch ferries to the popular Mamanucas and Yasawas islands, home to Fiji's top white-sand beaches.
As for Taveuni, top destinations include Bouma Heritage National Park and the world-class diving at Rainbow Reef and the Great White Wall. The hiking within Bouma is stunning and diverse. Just imagine going on a rainforest hike to cascading waterfalls before making a coastline trek along the jagged shoreline.
What to Do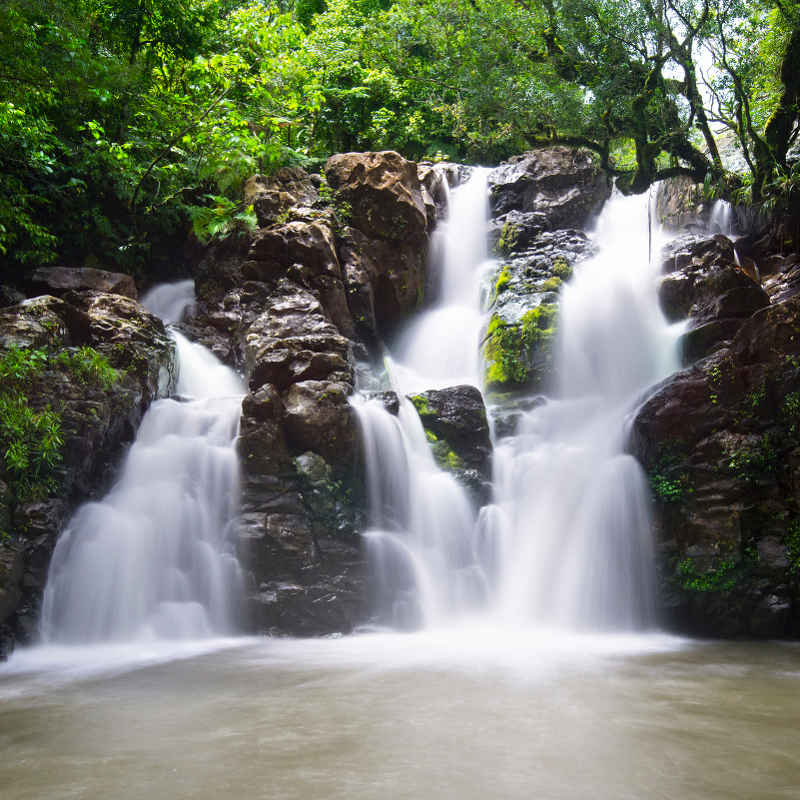 Rafting on the Navua River — Viti Levu is home to some remarkable rivers that are long enough and fast enough to make for some amazing white-water rafting experiences. The best choice is an excursion down the Navua River through Rivers Fiji. Equipped with inflatable rafts and led by experienced guides, you'll shoot through narrow canyons and gorges under a rainforest canopy on your way to a smooth flood plain just west of Suva.

Viti Levu Road Trip on the King's Road — Take to the highway and plan on a full day to explore the northern interior and coastline of Viti Levu via King's Road. As you depart Suva, the picturesque road leads you through the high peaks of the Nakauvadra Mountain Range while hugging the Wainbuka River. Once at the northern coast of the Rakiraki region, options include excursions to beautiful Volivoli beach, exploring the ancient villages of Rakiraki and Vaileka, or simply just skirting the coastline and taking in breathtaking views of the rugged shores.

Helicopter Tour of Fiji — See Fiji from a completely different perspective by taking a thrilling helicopter tour. Take in breathtaking views of mountains, rainforest, waterfalls, dozens of remote islands, plus rugged coastline. Your best bet is to take a scenic tour through Island Hoppers. The longtime company has been doing tours for more than 30 years and offers a variety of exciting options.

Water Activities Surrounding Taveuni — Taveuni is known as the "Soft Coral Capital of the World" thanks to its diverse underwater wonders. Explore the region's amazing coral formations and abundant sea life by embarking on a scuba diving or snorkeling excursion. If your hotel does not offer diving, there are several highly recommended companies you can choose from, such as Pro Dive Taveuni and Aqua Trek Taveuni. Expect some amazing colors and an incredible variety of fish at world famous Rainbow Reef, Vuna Reef, and the Great White Wall.

Bouma National Heritage Park — This extraordinary National Park features more than 37,000 acres of lush rainforest, steep forest-covered hillsides, deep mountain streams, old lava flows and an impressive array of waterfalls. The activities list is quite remarkable and includes snorkeling at Bouma's marine park from a traditional "Bilibili" bamboo raft, the Vidawa rainforest hike, the Lavena coastal walk, plus an excursion to the inspiring Tavoro (or Bouma) waterfalls.
Where to Stay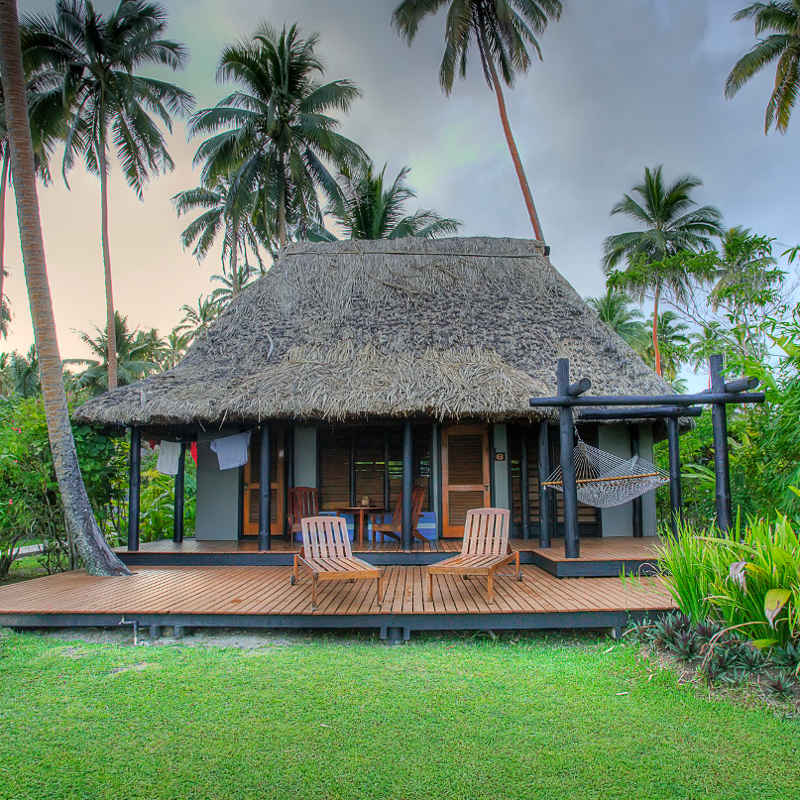 Where to Eat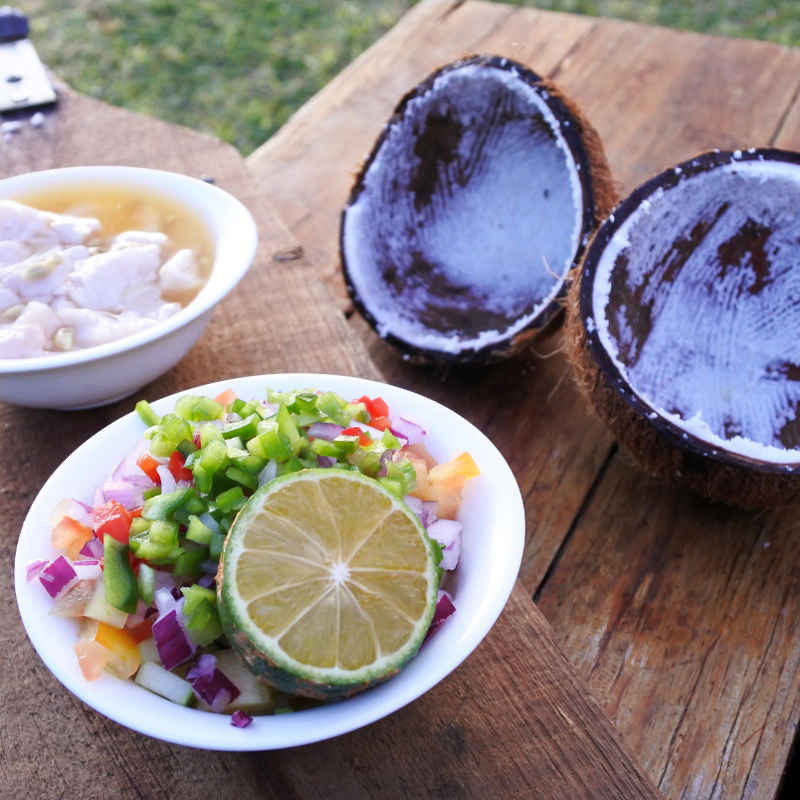 Flying Fish - Located at the Sheraton Fiji Resort, this island favorite stands out for its creative menu and stunning setting. On top of an unbeatable waterfront setting, the restaurant is home to a spectacular lagoon pool that meanders throughout the dining areas. From Wagyu Beef Sirloin to Seared Scallops, the signature dishes are all very impressive.

Tu's Place - Featuring traditional curry and noodle dishes plus fish, meats, and salads, this is a top-notch choice for Thai food and local Fijian cuisine. Meanwhile, the selections are extremely fresh and the prices all very reasonable.

Bullacino - Situated along the Nadi River, Bullacino is a tremendous choice for breakfast and lunch. The coffee is lovely, the pastries are delicious, and the bagels arrive fresh each morning thanks to the bakery next door.
Getting There
Nadi International Airport (NAN) is Fiji's main airport and serves more than 1.2 million passengers every year. The airport is located on Viti Levu's western coast and situated about 117 miles (2.5 hours) from Suva, Fiji's capital. Nadi features all of the major rental car companies, plus taxi services, shuttle buses and other public transportation options.