Costa Rica has continued its reign as one of the world's top honeymoon destinations – and it's easy to see why. With its vast array of natural wonders and lush terrain, the country is teeming with one-of-a-kind experiences.
Sun seekers and spa enthusiasts will find hundreds of top-notch resorts, spas, and white-sand beaches. Meanwhile, thrill seekers will discover countless active pursuits like diving, canopy tours, and whitewater rafting. Eco-travelers will also encounter some of the world's most unique and diverse wildlife, terrain, and guided excursions.
In terms of geography, the country is located in Central America and bordered by the Pacific Ocean, Caribbean Sea, Nicaragua, and Panama. The capital is San Jose while the time zone is the same as the central part of the United States.
Slightly smaller than the state of West Virginia, Costa Rica features coastal plains separated by rugged mountains (including more than 100 volcanic cones, of which several are major volcanoes). With its diverse physical makeup, the Costa Rican landscape stands out through lush green valleys, verdant rainforests, waterfalls, hot springs, and beautiful beaches. The country is also home to 11 different microclimates.
In addition to coffee production, ecotourism has become one of the country's prime industries. Ecotourism draws millions of visitors to the country's extensive system of national parks and protected areas. In fact, 25 percent of Costa Rica's land area is protected, making it No. 1 in the world for that category.
Meanwhile, Costa Rica is home to a wide variety of animals and plants. The country actually contains 5% of the world's biodiversity. Notable parks include Corcovado National Park (featuring an abundance of wildlife), Tortuguero National Park (known for its turtles, birds, monkeys, and reptiles), and Montverde Cloud Forest Reserve (which contains nearly 2,000 plant species).
In terms of other top areas of interest, visitors can watch sparks fly at Arenal Volcano in Arenal National Park. Along the coast, be sure to get in some rest and relaxation by spending a few days on Guanacaste's Gold Coast beaches. In addition to nearby rainforest activities, couples can also find amazing water sports options, such as kayaking, surfing lessons, snorkel excursions, and much, much more.
What to Do
Where to Stay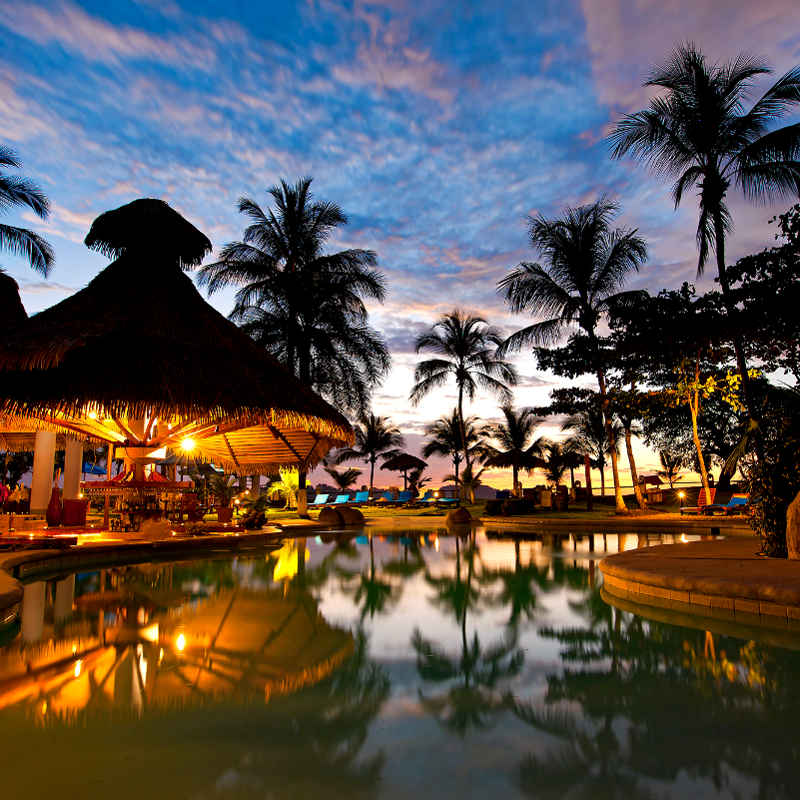 Where to Eat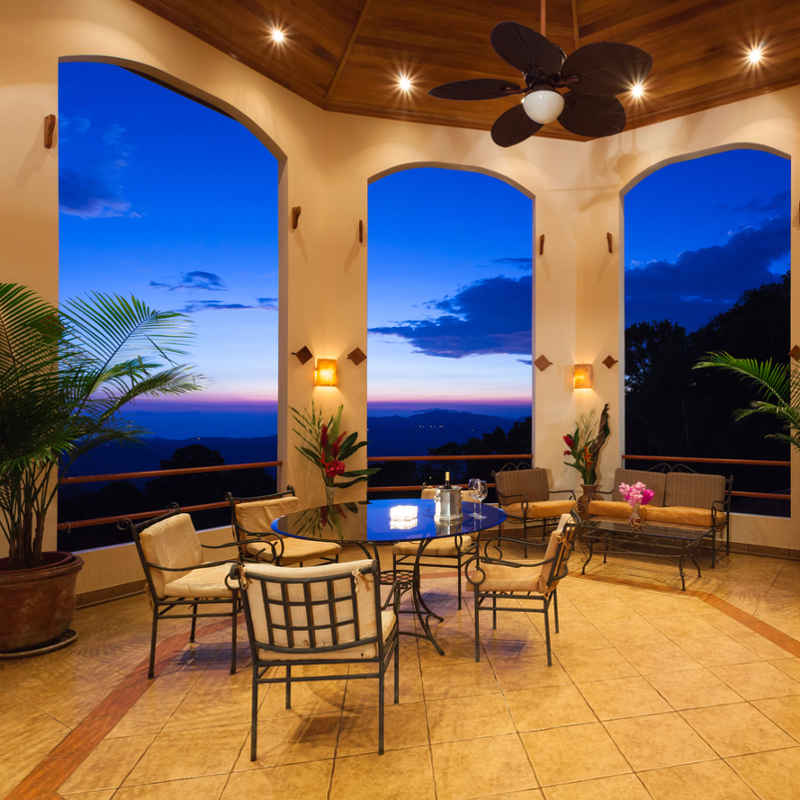 Grano de Oro - Located at the Hotel Grando de Oro in San Jose, this wonderful restaurant has evolved into one of the city's top dining establishments. Serves breakfast, lunch, and dinner daily with a focus on Costa Rican tropical and European flavors.

Lola's - A terrific beach cafe in Playa Avellanas along the Nicoya Peninsula. Enjoy front row views of the ocean and a lovely setting set amidst palm trees and hammocks. Menu favorites range from fresh smoothies to pizzas to mouth-watering ceviche.

Trio - A lovely choice in downtown Santa Elena and close to the Monteverde Cloud Forest. Ideal for lunch and dinner, couples can look forward to healthy and contemporary menu selections like coconut curry, chicken breast stuffed with figs, and beef tenderloin with manchego. 
Getting There
Juan Santamaria International Airport (SJO) is Costa Rica's main airport and the primary airport serving San Jose, the capital of Costa Rica. The airport is located near the city of Alajuela, which is about 12 miles west of central San Jose. The airport offers rental car companies, taxi services, and bus transportation.
While most international flights end up in San Jose, more flights are now touching down in Liberia's Daniel Oduber International Airport (LIR). Liberia is known as the gateway to the beaches of Nicoya Peninsula and the Guanacaste region of Costa Rica. If you're only looking to spend time in the beach region of Liberia, you'll want to fly in and out of here. However, if your travels take you to the Southern region, Caribbean coast, and Central Pacific coast, San Jose is the most convenient gateway.