Newlyweds looking for an unforgettable winter honeymoon should look no further than Breckenridge, Colorado. Located about 80 miles from Denver, this historic mining town offers the perfect blend of yesterday and today, from rustic saloons and mining tours to ultra-modern resorts and chic restaurants.
But perhaps it's also the first-rate outdoor activities that make Breckenridge one of North America's most magnificent destinations. Whether downhill skiing, invigorating spa treatments, or a romantic sleigh ride is on your agenda, bank on Breckenridge for an ultimate winter or spring getaway. There's an endless activities list awaiting honeymooners, making it a perfect destination for relaxation, exploration, and adventure. A trip to this remarkable region will surely provide a honeymoon to be remembered forever.
Located in the Mountain West region of the United States, the state of Colorado is distinguished for its dynamic landscape consisting of snowcapped mountains, dense forests, deep canyons, and flowing rivers. The state features most of the southern section of the Rocky Mountains, claiming 54 peaks over 14,000 feet in elevation altogether. Denver, the capital, is the largest city in the state with a population just over 600,000. The Denver metropolitan area is located just east of the Front Range of the Rocky Mountains, making it within close proximity to many of Colorado's top mountain destinations – particularly Breckenridge and Vail.
About 80 miles from Denver, the town of Breckenridge has roots dating back to 1859 when it was a hotbed for the mining industry. Now, Breckenridge strictly caters toward tourism, which is no surprise considering one of the country's top ski resorts is nearby.
However, Breckenridge is a year-round destination and a major outdoor recreation center, focusing on skiing and winter sports in the winter, and then hiking, fishing, and biking in the summer. But surprisingly, the region offers much more. The historic town of Breckenridge has been well preserved and is home to a National Historic District. Couples can easily spend an entire day just strolling through town with its unique 19th-century Victorian homes and antiquated buildings, many of which have been carefully turned into restaurants, shops, and inns.
The high season for Breckenridge runs from November to April (prime ski season) and June to September. Expect the highest hotel rates and most crowds during this time. Also, holiday periods are quite vibrant no matter the season, so be sure to book well in advance. The low season is typically considered the spring and fall months, usually April to June and September to November. Visitors can typically find better deals and fewer crowds during this period.
What to Do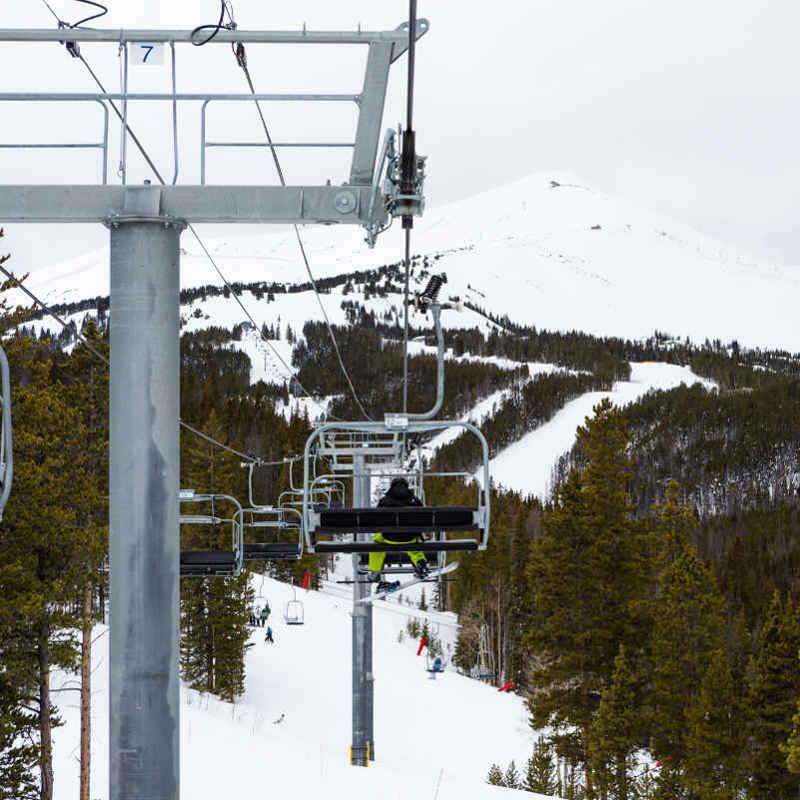 Where to Stay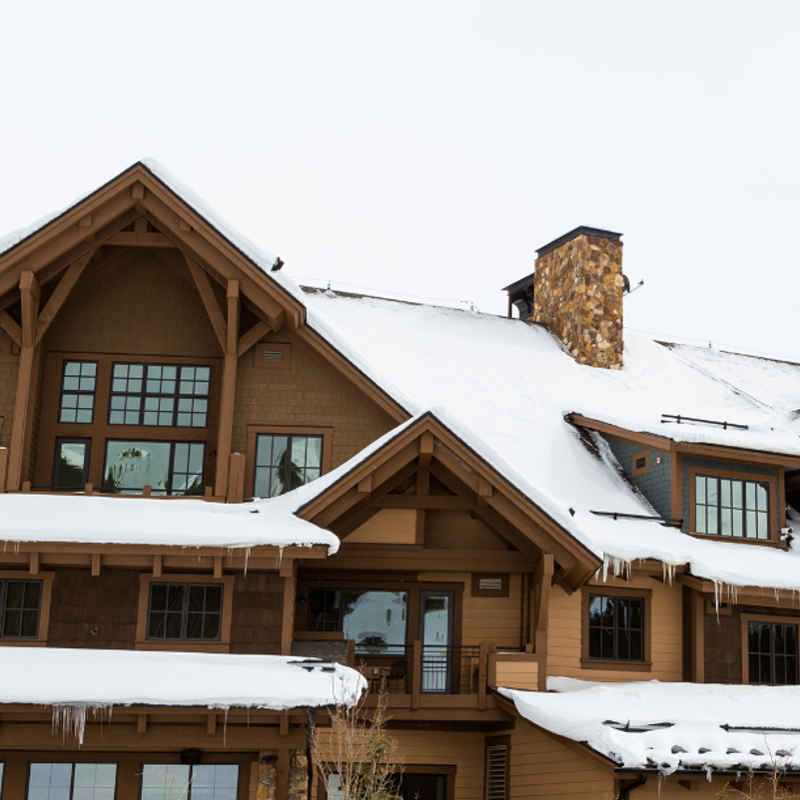 Mountain Thunder Lodge — This luxurious property – just steps from the mountain – offers a cosmopolitan vibe within a rustic setting (think alpine décor plus stone-and-timber design). The lodge features stylish studio and one-bedroom condos, among several other accommodation options, all with fireplaces, balconies, full kitchens, and wireless Internet access. The ski-in, gondola-out property also provides heated underground parking, a year-round heated outdoor pool, two fitness centers, and access to bowling, movie lounges, and a sports massage center.

BlueSky Breckenridge — BlueSky Breckenridge is another recommended option if you're looking for a highly regarded luxury resort set in a convenient location. This elegant yet rustic property offers ski-in/ski-out possibilities from the center of town plus one-bedroom condos that are similar to a private residence. Additional amenities include a library, game room, tavern, heated pool and hot tubs, fitness room, and The Spa at Breckenridge.

Abbett Placer Inn — This charming property (listed on the National Register of Historic Places) has been fully restored and renovated and is one of the town's finest non-resort accommodations. The bed & breakfast offers modern amenities but also has been tastefully decorated to reflect Breckenridge's unique heritage. In addition to complimentary breakfast each morning, the property provides afternoon tea and features a lovely back deck area complete with a hot tub. Meanwhile, this B&B's central location can't be beat if you're hoping to be in the middle of all the action.
Where to Eat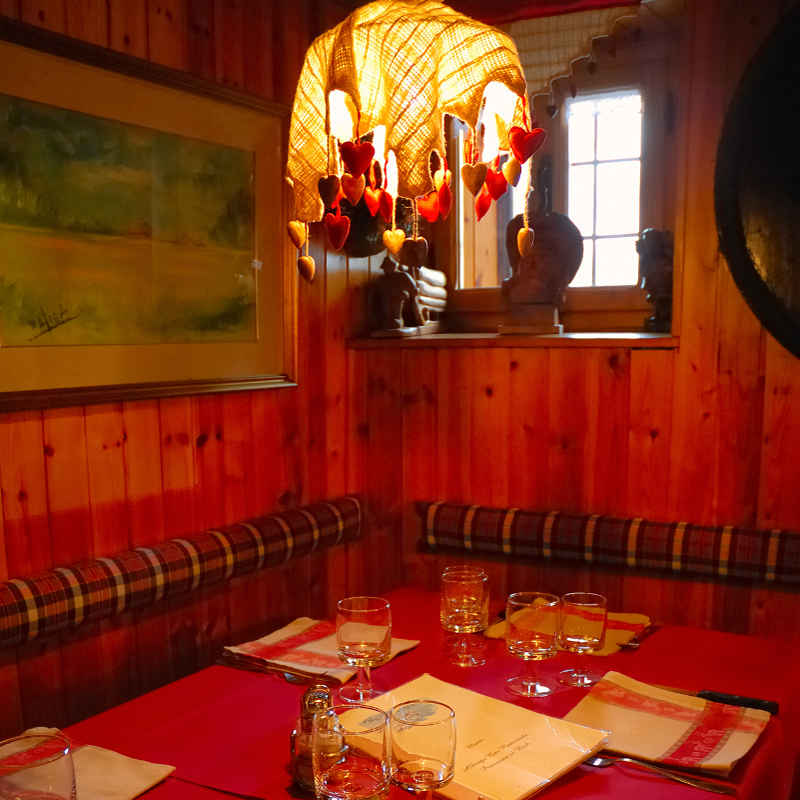 Ember - Indulge at one of Breckenridge's finest New American restaurants. The fusion restaurant features everything from pear salad to lasagne to even antelope. Come early or stay late, as the cool vibe and delicious drinks add to this memorable dining experience. 

Cool River Coffee House - This casual spot on South Main St. is a Breckenridge staple for breakfast and coffee. Fuel up on breakfast sandwiches, wraps and your favorite latte before a day hitting the slopes or hiking some backwoods trails.

Modis - This Breckenridge newcomer serves delicious bistro fare and Asian-inspired dishes right in the heart of the historic district. It also makes a fine apres-ski spot too with its extensive cocktail list and happy hour. 
Getting There
Denver International Airport (DEN) – the largest and busiest airport in the state of Colorado – is located about 25 miles from downtown Denver and is your best bet for arrival to Breckenridge. It features rental car companies, taxi services, shuttle buses, and several public transportation options. DEN is also conveniently located in the central part of the state and nearby to many of the top destination towns in the Rockies, making it an ideal airport to fly in and out of.
If you fly into Denver, the airport is about two hours (via car) from Breckenridge. Your best bet for maximum exploration will be to rent a car at the airport.