Located in Central America, Belize is bordered by Mexico, Guatemala and the Caribbean Sea. The former British colony identifies itself as being part of the Caribbean, however it is not an island. This tropical paradise is approximately 180 miles long, 68 miles wide, and is made up of over 200 cayes (or islands).
Belize has a tropical to subtropical climate, which makes this destination ideal to visit year round. Tourists flock to see Mayan ruins and archaeological sites, spectacular wildlife and natural wonders, and the pristine beauty of the Western Hemisphere's longest coral reef.
The country has two seasons, the dry season (Dec - May) and the rainy season (June - Oct). While the dry season is a little less attractive for inland trips, it's a great opportunity to visit the coast and cayes thanks to prevailing winds coming off the sea. Diving wise, the water is generally the clearest between March and June. 
Belizeans are extremely warm and welcoming people, happy to share their peaceful and plentiful land. This diverse population of approximately 250,000 people includes the ethnicities: Creole, Spanish, Mestizos, Maya (Ketchi and Mopan) Garinagou, East Indians, Arabs, and Germans (Mennonites). English and Spanish are the official languages and most commonly spoken, but other languages you may hear include Garifuna and Mayan.
What to Do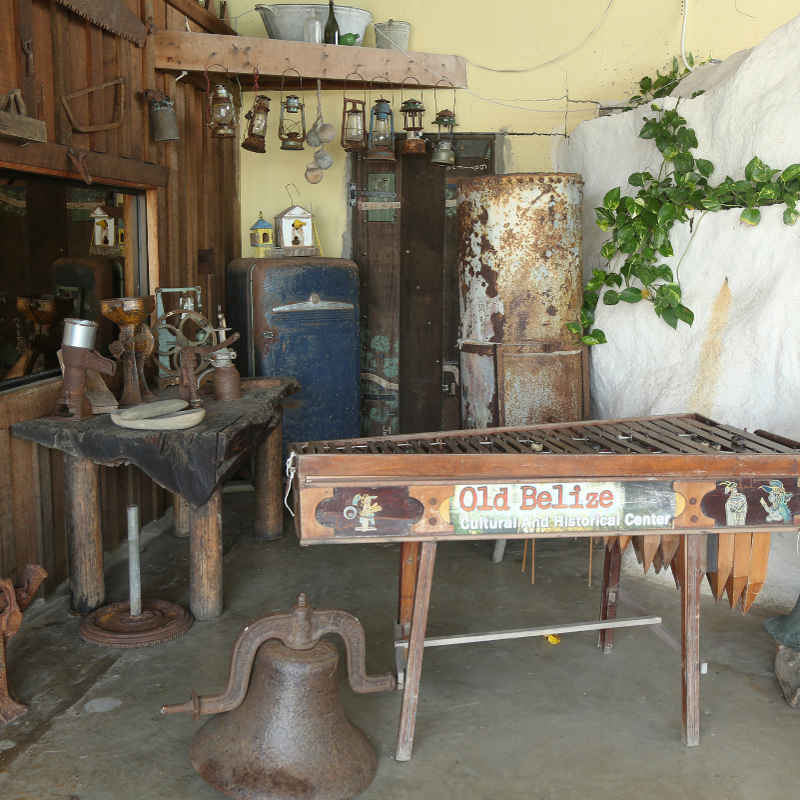 Ancient Sites - The Cayo District is home to an impressive number of well-preserved Mayan Ruins, understandably making the region a hotspot for travelers. Be sure to explore Caracol, an ancient Maya city in the foothills of the Maya Mountains, plus Xunantunich, and Cahal Pech.

Caves of the Cayo District - Adventure seekers will get a thrill exploring the ancient caves of the Cayo District, which are overseen by the Institute of Archaeology. Treks range from multi-day expeditions to full day trips where participants can float on river tubes while meandering through mysterious caverns. Don't miss exploring Actun Tunichil Muknal, where you'll make river crossings, climb cathedral-like chambers, and hike through lush jungle terrain.

Diving and Snorkeling - Belize is home to world-class diving and snorkeling. Start by exploring the Belize Barrier Reef, which stretches along the coast of Belize (making it the biggest in the western hemisphere) and is just east of Ambergris Caye. Also, don't forget about Hol Chan Marine Reserve, home to the world famous Blue Hole. For snorkeling, look towards outfitters like Lil Alphonse Tours and Seaduced by Belize. For diving, head out with Amigos del Mar or White Sands Dive Shop. Also, be sure to visit Bacalar Chico National Park and Marine Reserve at the north end of Ambergris Caye.

Cayes - Belize has more than 400 cayes (pronounced keys), tiny islands situated off the coast in the Caribbean Sea just waiting for you to explore. Most notable detours include Ambergris Caye (the top visitor destination) and Caye Caulker, but don't miss out on South Water Caye and Tobacco Caye. Both are part of the South Water Caye Marine Reserve (which is the largest protected marine park in the country) and home to idyllic waters and glorious beaches.
Where to Stay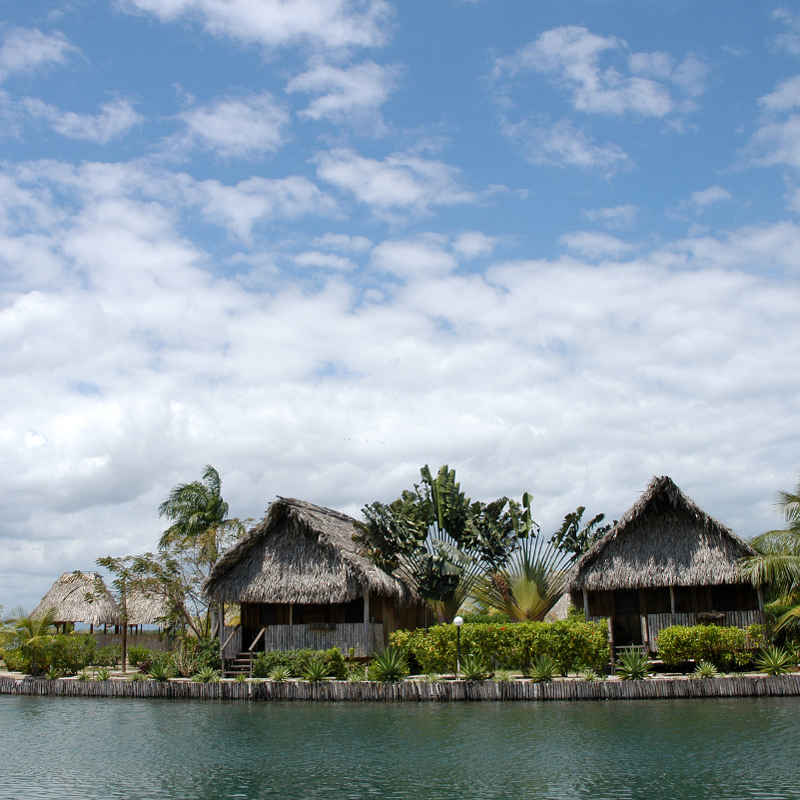 Where to Eat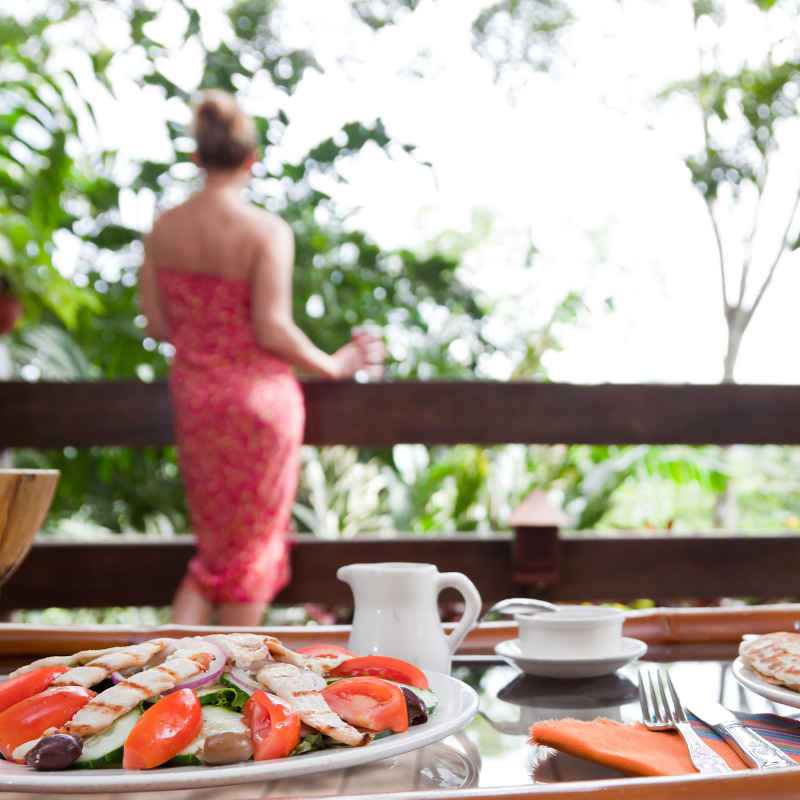 Wild Mangos - This acclaimed restaurant packs in visitors and locals alike thanks to its lovely open-air dining and creative Latin-Fusion cuisine. You can't go wrong for lunch or dinner at this beachfront favorite just north of the Sunbreeze Hotel in San Pedro.

Elvi's Kitchen - Located in San Pedro on Ambergris Caye, this is arguably the island's most popular restaurant.  Indulge in mouth-watering seafood specialties such as crab claws, lobster, scallops, and shrimp. Meanwhile, a Friday night visit will coincide with the Mayan Feast, a chance to sample traditional Mayan dishes.

Palmilla Restaurant - A wonderful choice for an elegant meal while visiting Ambergris Caye. Located at Victoria House resort, couples can expect a unique mix of island seafood and continental cuisine. The romantic candle-lit ambiance puts the icing on the cake.
Getting There
Belize City's Philip S. W. Goldson International Airport (BZE) is your best bet for arrival. You can find direct flights from the U.S. to Belize via major cities like New York, Los Angeles, Miami, Houston, and Atlanta. To reach the cayes and jungle regions, commuter airlines are the easiest and most convenient way to go. Meanwhile, there are frequent water taxis between Belize City and Ambergris Caye, plus other popular islands. Many hotels and resorts on the other islands have their own boats or can arrange to pick you up.