Complete with a lush but varied landscape, white-sand beaches, turquoise waters, and vibrant communities, the island nation of Barbados is a magnet for honeymooners.
While the stunning west coast boasts pristine white-sand beaches and posh resorts, the east coast seduces visitors with its ragged terrain and romantic ambiance. This gorgeous destination is perfect for honeymooners looking for fun in the sun, but also an overall diverse experience that merges the great outdoors with unique cultural activities.
The island nation is located in the Lesser Antilles about 60 miles east of the Windward Islands and the Caribbean Sea. It is the easternmost island in the region. At 21 miles long by 14 miles wide, the island covers an area of 166 square miles. Meanwhile, the country has an estimated population of 284,589 people, with nearly 80,000 living in the largest city and capital of Bridgetown. Barbados is also one of the most densely populated islands in the world.
The island features contrasting terrain and atmosphere that will make you feel as if you've visited two completely different island destinations. The low-lying west coast of Barbados attracts visitors with its soft-sand beaches, crystalline waters, amazing resort facilities, and ample water sport activities. Meanwhile, the east coast invites tourists for its easy-going pace, rugged coastline, and thrilling active pursuits like coastal hiking and surfing.
In addition to natural diversity, activities range from art festivals and opera performances to rum tasting (the Mount Gay Rum Tour is a must!) and cricket playing. It's no wonder why this stunning locale appeals to the rich and famous and budget-minded travelers alike.
Although now sovereign, the country still embraces its British roots. For instance, cricket is considered the national sport, driving is on the left, afternoon tea is a staple of daily life, and many locales speak with a British accent.
However, whether it's the Caribbean-influenced local cuisine or local festivals and events, the country still moves to its own beat -- and the differences are evident just about everywhere you go.
What to Do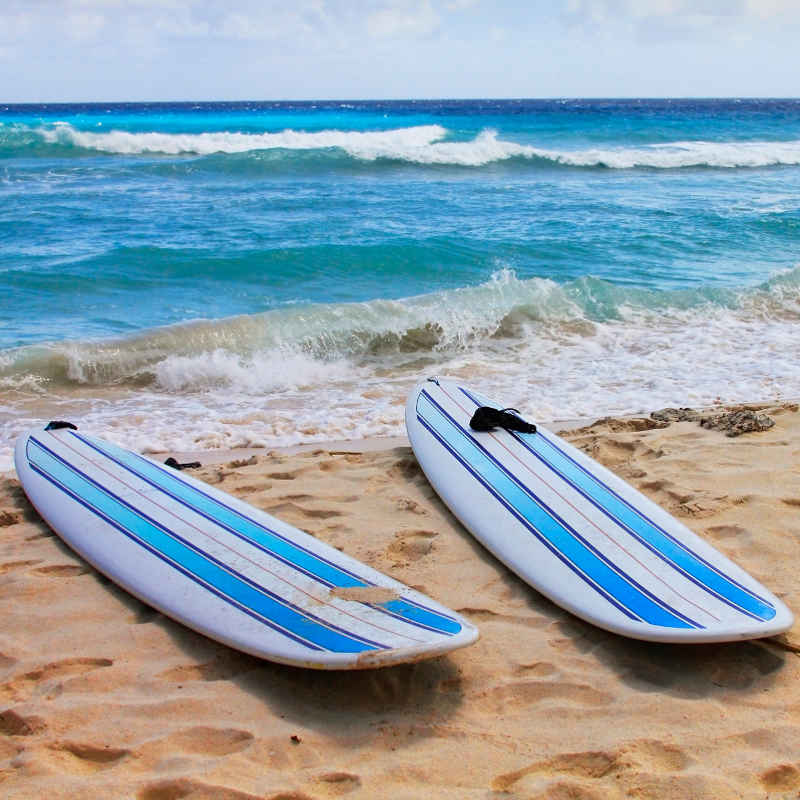 Zip-line Adventures — Aerial Trek Zip-line Adventures offers a memorable zip-line tour comprised of eight platforms constructed around the canopy of trees within Jack-in-the-Box Gully. The course is over 1000 feet in length and its highest platform surpasses 100 feet, with the longest zip-line running about 300 feet. This experience will guarantee a thrilling adventure while you enjoy and learn about the island's amazing eco-system. Rates start at $92 per person.

Snorkeling and Diving — With crystal-clear waters providing nearly 100 feet of visibility, it's easy to see why Barbados is a haven for snorkelers and divers. In addition to protected reefs, there's more than two-dozen dive sites along the west coast and several off the southern shores, ideal for certified divers to explore the unique underwater wonders.

Meanwhile, the west coast is also fantastic for snorkeling, especially with its year-round calm waters. Don't miss out on the reef action between Sandy Lane and the Colony Club. Other renowned spots include Carlisle Bay near Bridgetown, Maycocks Bay, Asta Reef, and Dottins Reef. Divers should head out with High Tide Watersports and its friendly, experienced team of instructors. Also, for a private snorkeling adventure, definitely check out Silver Moon Cruising.

Beaches of Barbados — All Barbados beaches are open to the public, even those seemingly isolated stretches fronting private homes and resorts. The west coast beaches, known as the Gold Coast, are quite popular due to calm, clear waters and soft white sand. Paynes Bay is a great snorkeling spot and should be one of your first beach stops, but be sure to go early before the crowds settle in. While on the South Coast, Almond Beach is wide and breezy and Silver Sands Beach is a favorite of locals. If you've ever wanted to try windsurfing, this is a fabulous spot to do it.

Sea Excursions — Head out to sea on the gorgeous catamaran Cool Runnings where your captain will lead you on a five-hour lunch cruise. You'll get the chance to snorkel with sea turtles, swim with the fishes, and explore shipwrecks. Sunset cruises are also available and include swimming and snorkeling opportunities. All cruises feature excellent meals complete with open bar and wine. Rates are also quite reasonable, starting at $80 per person for the four-hour sunset sail.

Guided Off-Road Tour — See Barbados from a completely different vantage point by setting out on an off-road tour. Through Island Safari, you'll head out in sleek safari Land Rovers for a one-of-a-kind tour, heading to the most scenic places on the island, often inaccessible by buses and cars. For instance, the "Adventure Safari Tour" takes you on an expedition of the eastern and northern sides of the island, including two beach stops, Joe's River Forest, Edge Cliff, and other breathtaking coastal locations. The tour includes round-trip transportation from your hotel, buffet lunch, snacks, and drinks along the way.
Where to Stay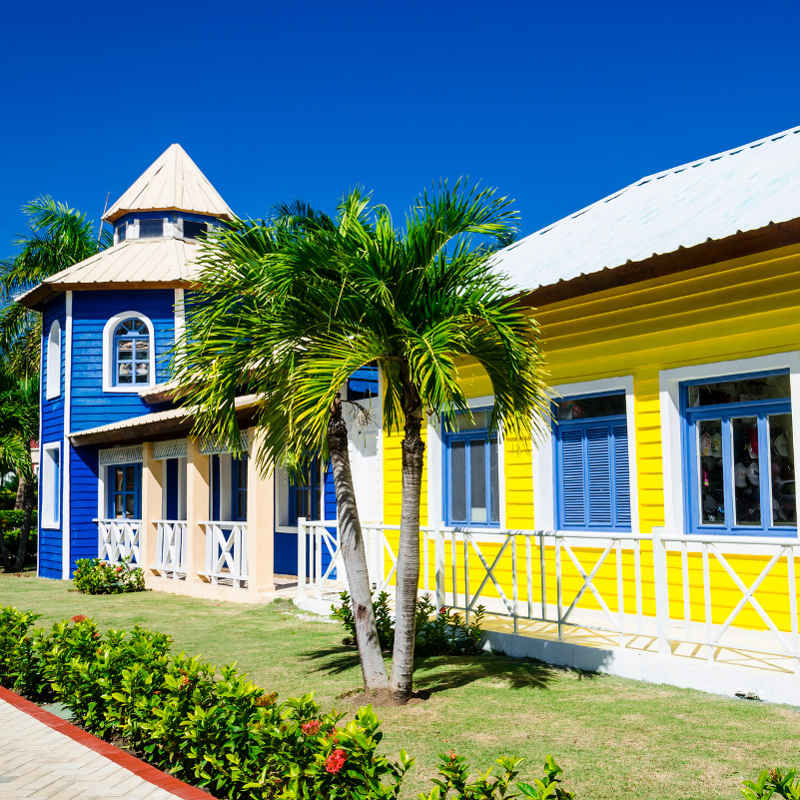 Where to Eat
Tides - This delightful oceanfront restaurant is perfect for that special honeymoon meal. Situated in an open-air building in the small village of Holetown, the restaurant features distinct dining areas with fabulous views of the ocean. Be sure to order the lobster and wild mushroom risotto, a house specialty. 

The Atlantis - The Restaurant at the Atlantic Hotel has been a popular dining spot for decades with both visitors and locals. An al fresco meal on the deck is particularly memorable. Prepare for ocean views and a well-executed menu comprised of seafood, meats, and local produce — which takes the experience to another level. Open daily for breakfast, lunch and dinner.

The Cliff - This highly-regarded dining spot is another best bet for an unforgettable honeymoon meal. Couples will enjoy a cozy open-air setting atop a coral cliff on the island's west coast. Meanwhile, the seafood dishes are creative, ever-changing, and delicious. Highlights include seared tuna with crushed potatoes and saffron-caper sauce, spicy caesar salad, and caramelized lemon tart.
Getting There
Grantley Adams International Airport (BGI) is the main airport serving the island of Barbados and is located on the southern tip of the island near Long Bay. Modern, updated, and quite efficient, the airport is situated about 45 minutes from the west coast, 30 minutes from Bridgetown, and 15 minutes from the south and east shores. It also features many different transportation options, including public buses, taxis, and rental cars. Finally, be sure to check whether your hotel offers shuttle service to/from the airport.