Unlike most parts of the United States, the seasonal variations on Bali are not extreme. Temperatures fluctuate only marginally throughout the year. Expect average high temperatures between 80 and 87 degrees year-round, with the warmest readings occurring from October to March. This period is also considered the rainy season, so it's important to be prepared for showers and downpours at a moment's notice. Also, visitors can expect 12-hour days year-round.
Due to trade winds and mountain terrain, weather can also be much different depending on which side of the island you visit. If you plan on making any treks into higher altitudes, prepare for some much cooler temperatures.
Bali's top tourist destinations include the southern beaches, the vibrant capital of Denpasar, the artistic town of Ubud, and the picturesque Ayung River Valley, plus eastern Bali's offshore dive sites and coral reefs, and other notable volcanic wonders. Denpasar is Bali's commercial center and bustling social hub and is known for the impressive Bali Museum. Southern Bali is home to most of the island's main commercial areas, top beaches and resorts. The destinations of Kuta Beach, Jimbaran and Nusa Dua on the Bukit Peninsula are the most notable areas of interest for visitors.
Ubud, also called the "Village of Painters", is the artistic center of Central Bali and home to a wide variety of historic and cultural attractions. It's the perfect home base for exploring the lush forests, rice plantations, and meandering rivers of the region. In addition to the diverse underwater wonders off the coast of eastern Bali, the massive volcano Mount Agung occupies most of the landscape along with its neighbor Mount Batur. The mountains feature crater lakes and even historic temples perched high on the slopes, most notably the Besakih Temple Complex.
Bali is truly one of the world's most unique, colorful and magnificent destinations. With its blend of art, history, architecture, stunning landscape, rich traditions, vibrant cities and villages, exciting activities, and a variety of luxury resorts suitable for every budget, the island is an ideal getaway for couples seeking culture, adventure, and relaxation.
What to Do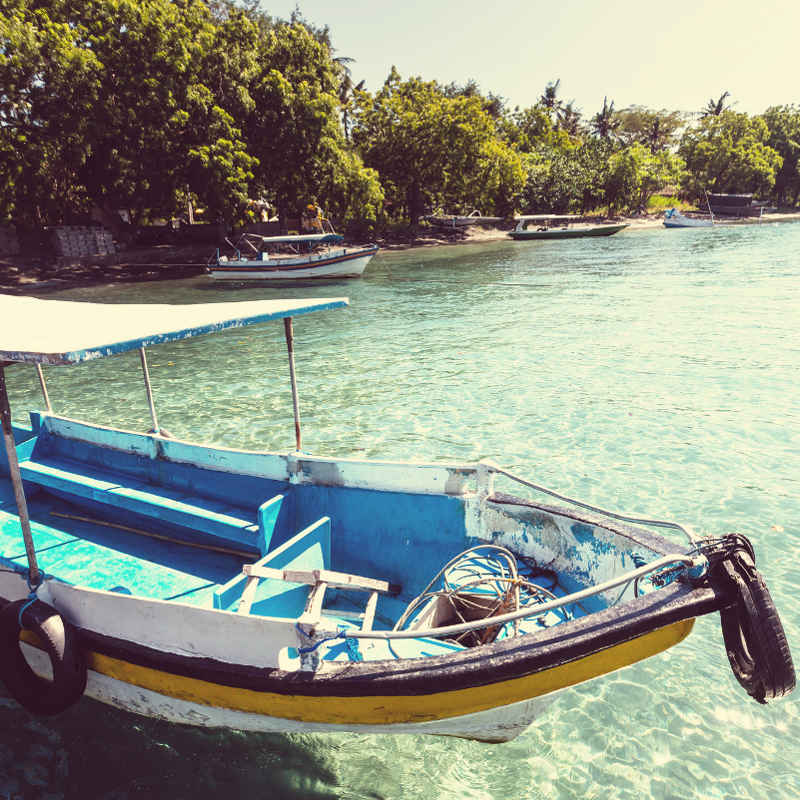 Traditional Dance, Celebrations & Festivals — Festivals and religious events are important features in Balinese daily life, so you'll likely find a temple festival happening somewhere nearby. Celebrations in Bali are calculated according to a lunar calendar (or 210-day Balinese calendar) and major festivals occur on different dates each year. At odalans (or "temple festivals"), the gods of a temple are honored with prayers, offerings and entertainment. The whole occasion is lively, colorful, has a carnival-like atmosphere, and can't be missed.

Meanwhile, village festivals are also quite a treat. Most villages have their own annual festivals and even these can be tremendous occasions. Be sure to bring a guide with you to explain the traditions and help with translations, as most people who attend don't speak English. We also highly recommend attending a performance at the Royal Palace (Puri Saren) in Ubud, where daily performances are held. For dance performances, try Puri Anom Tegehe Batubulan in Batubulan. Check with your hotel concierge about the best way to obtain tickets to all entertainment performances.

Balinese Temples & Palaces — There are thousands of temples across Bali, from village temples to irrigation temples to market temples. The Balinese public temple is considered a "holy enclosure" where Hindu deities are periodically invited to descent into effigies kept in shrines. During odalan, temples are quite lively. Otherwise, they are rather peaceful and quiet. Our favorite Balinese temples include Puri Saren Agung/Royal Palace in Ubud, Basakih Temple on the slopes of Mt. Agung, Uluwatu perched high on the seaside cliffs of the Bukit Peninsula, plus Pura Ulun Danu Batur on the slopes of Mt. Batur. Temples are usually open to visitors during normal daytime hours.

Visiting Balinese Villages — Balinese villages are truly distinctive for their unique features, layout and overall beauty. Traditional villages are essentially small religious communities organized around a core of temples. Called "Kaja-kelod", village streets are usually aligned with the mountains and the sea. Make sure you visit one of Bali's historic villages around sunrise or sunset. The towns are colorful and vibrant as villagers go about their day. Throughout your visit, consider visiting the spectacular villages of Ubud, Tanjung Benoa, Batubulan, Tenganan, and Sebatu for a true taste of traditional Balinese village life.

Exploring Bali's Volcanoes — Indonesia's unique landscape is quite notable for its mountains and volcanoes. Through Bali Sunrise Trekking and Tours, participants can hike either Mt. Batur or Mt. Agung, two of Bali's highest and most stunning mountains. Current tours offer 12-hour treks that include sunrise spectacles from the summit, admission to Besakih Temple, volcano rim hikes, jungle treks to waterfalls, village tours, nature walks, and elephant safaris, plus many other options.

Outdoor/Active Quests — From water sports to mountain-related activities, there's an abundance of outdoor pursuits easily within grasp in Bali. Water sports are quite prevalent in southern Bali thanks to its vibrant beach culture. Kuta Beach is the birthplace of Bali's surf movement, while the waters surrounding Nusa Dua and Sanur are excellent for snorkeling and diving. For surfing, we recommend the Rip Curl School of Surf. For diving/snorkeling, try Blue Season Bali or check with your hotel for the closest and most experienced companies that offer excursions.
When it comes to the mountains, forests and rivers, Bali also has you covered. For exciting cycling and white water rafting excursions, go with Sobek Adventure Tours, arguably the most knowledgeable and versatile tour company on the island.
Where to Stay
Where to Eat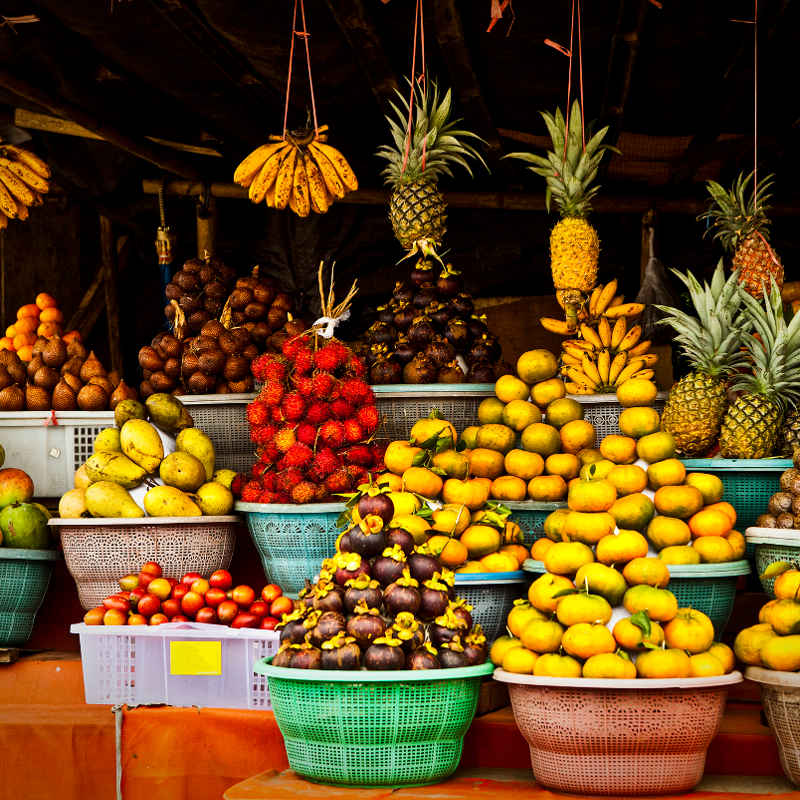 Kayuputi at St. Regis - A fabulous oceanside dining experience at one of the island's finest resorts. Known for its Asian-influenced haute cuisine, award-winning wine list, and unforgettable beach ambiance. A honeymoon meal to remember. 

Bridges - This lovely Ubud dining spot stands out thanks to its multi-level terrace constructed right into a lush hillside along the Wos River. If you're looking for that ultra-romantic dining experience, this is it. The property is also home to the only wine bar in Ubud, plus a wine shop offering a wide-range of selections. As for the menu selection, expect everything from soy-braised wagyu to basil-infused gnocchi to Chocolate-espresso lava cake. 

Kendi Kuning Restaurant - In Nusa Dua, a local restaurant serving traditional Indonesian cuisine on the beach. And when they say on the beach, they mean it. Tables and chairs are positioned right in the soft sand. Meanwhile, expect reasonable prices, excellent service, divine views, and delicious seafood selections.  

Mozaic - A must when in Ubud. Guests will dine in a lovely garden area adorned with torches and elegant tables — perfect for a romantic honeymoon meal. The restaurant has become well known for its innovative French-Indonesian cuisine, featuring four six-course tasting menus that change daily. 
Getting There
Ngurah Rai International Airport (DPS) is Bali's main airport. There are no non-stop flights to DPS from the United States. Likely connections include Seoul, Hong Kong, or Singapore. The airport – also known as Denpasar Airport – is located in southern Bali and situated near the island's main resorts and provincial capital of Denpasar. Ngurah Rai features many rental car companies, plus taxi services, shuttle buses, and other public transportation options.