When people first think about the state of Arizona, images of the Grand Canyon generally come to mind. And while this natural wonder is certainly a marvel and worth a visit, the state itself offers so much more. Take, for instance, the beautiful red rock formations of the Sedona area, captivating desert landscapes, historic western towns, unique artists' villages, world-renowned golf courses, and some of the nation's top spa facilities. There's an endless activities list awaiting honeymooners, making it a perfect destination for relaxation, exploration, and adventure. A trip to this remarkable region will surely provide a honeymoon to be remembered forever.
Located in the southwestern region of the United States, the state of Arizona is distinguished for its desert climate, unique cities, mountainous region in the north, and of course, the Grand Canyon, one of the seven natural wonders of the world. Phoenix is the capital of the state and also its largest city. Tucson is the second largest city in Arizona and home to a great culinary scene, Saguaro National Park, and several notable historic districts.
Meanwhile, the state is also well known for its diverse terrain, climates, and cultures, including 22 Native American tribes. But perhaps one of the biggest reasons why Arizona remains such a draw for visitors is the perpetual sunny weather. With very little precipitation throughout the year and pleasant temperatures in the winter, spring and fall months, Tucson, Sedona, and Scottsdale all take advantage of the conditions through their many luxury resorts, spas and golf courses. Of course, having the backdrop of towering mountains and gorgeous desert landscape doesn't hurt, either.
Arizona is a year-round destination, although people tend to visit different parts of the state at different times of the year. In Phoenix, Tucson and other parts of the desert, the high season runs from October to mid-May and the highest hotel rates are from January to April. The busy season for the Grand Canyon includes all summer months.
Tucson is the perfect place to enjoy the spas and golfing offered by many of its top resorts. It's also easy to embark on a can't-miss detour to Saguaro National Park for a desert hike or scenic drive. Marvel at the massive cacti that are now symbols of the American Southwest. Plus, be sure to visit Tucson's historic neighborhoods and get a feel for the city's mix of Spanish, Mexican, and Anglo history. Explore El Presidio Historic District, Barrio Historico, and the Armory Park Historic District. This city has arguably everything that Phoenix does, and even more. It's got an active social scene, great restaurants and nightlife, museums and galleries, amazing weather, plus ample outdoor activities right in its backyard.
Tubac is a unique historic arts community south of Tucson. Stop at Mission San Xavier del Bac, a Spanish mission church known as the "White Dove of the Desert." Make sure you check out all of the galleries in Tubac, including the Tubac Center for the Arts, plus Tubac Presidio State Historic Park, and Tumacacori National Historical Park (which preserves the ruins of a Spanish mission church).
Meanwhile, Sedona is surrounded by towering cliffs, buttes and red-rock mesas. Quite simply, this area is one of the most beautiful places in America. Sunsets here are also amazing, with the light bouncing off the colorful rocks and unique formations. Consider a Jeep Tour or hike the loop trail around Bell Rock and Courthouse Butte.
What to Do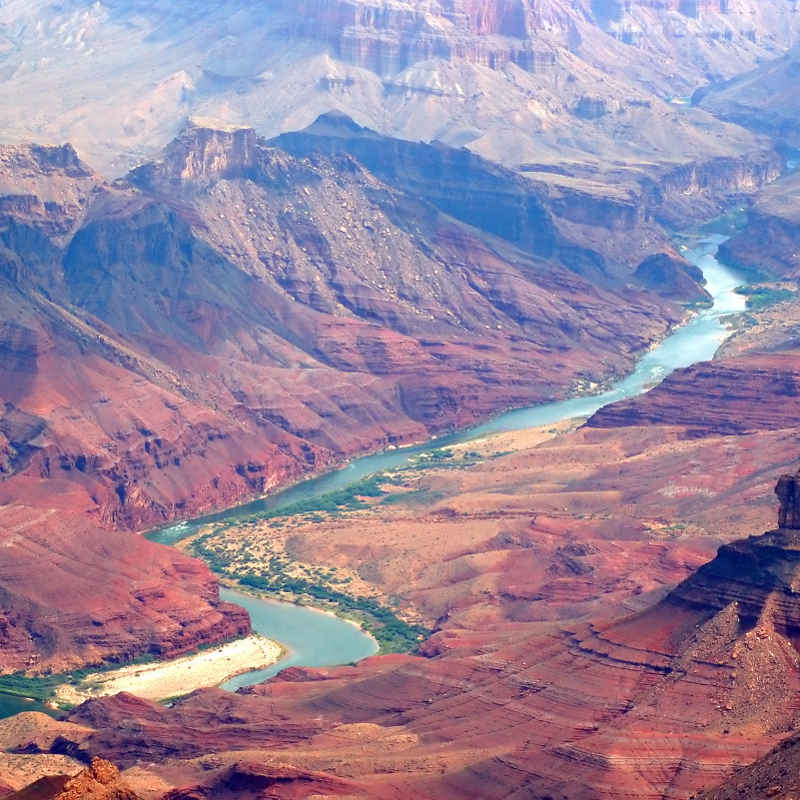 Grand Canyon National Park — Located about 250 miles from the Strip and 150 miles from Sedona, the Grand Canyon isn't exactly a short detour for most couples. However, for travelers in need of some fresh air and a scenic road trip, the journey to the Grand Canyon is certainly worthwhile.

The trip takes about 4 1/2 hours each way from Sedona, so plan on spending at least two nights away from the resorts and spas of the region. Check in at El Tovar Hotel and then spend your days hiking, whitewater rafting, exploring the historic buildings of the park or taking a helicopter tour of this magnificent wonder.

Sedona Experiences — It's no secret that Sedona is a magnet for visitors with its gorgeous scenery and many outdoor activities. Whether you're avid outdoor enthusiasts or not, exciting experiences await.

First, head to Oak Creek Canyon for some scenic drives and frequent detour opportunities for swimming, hiking, and picnicking. Don't forget to explore Cathedral Rock for sensational panoramic views. For some of the best views of the 1,200-foot high butte, be sure to go around dusk. Better yet, take the day to enjoy the region's amazing scenery via the Cathedral Rock Trail.

Also, outdoor activities abound in the Sedona region, from hot-air ballooning to horseback riding to mountain biking and to even off-road jeep tours. Check out Sedona Red Rock Jeep Tours for some 4X4 action. For a romantic hot air balloon excursion, book a trip with Red Rock Balloon Adventures.

Galleries, Shops, and Parks of Tubac — Established in 1726, Tubac is the site of the first European settlement in Arizona. In 1860, Tubac was the largest town in Arizona. Today, the quiet little town is a popular art colony. More than 80 shops sell such crafts as carved wooden furniture, hand-thrown pottery, delicately painted tiles, and silk-screen fabrics. Explore nearby historic trails and state parks while visiting. There's Juan Bautista de Anza National Historic Trail and also Tubac Presidio Park and Museum.

World Class Golf — For many of Arizona's winter visitors, golf is the main attraction. The state's hundreds of golf courses range from easy public courses to PGA championship links that have challenged the best players in the world. The Tubac Golf Resort has cows grazing along its fairways for a classic Wild West feel. It was also the filming location for the Kevin Costner movie Tin Cup. In addition to the courses mentioned in your accommodation recommendations above, consider Randolph Park Golf Course (North) in Tucson, and the Sedona Golf Resort in Sedona.

Saguaro National Park — Saguaro's claim to fame is its saguaro cacti, often reaching 50 feet in height and a current symbol of the American Southwest. The park is a great place for scenic drives, exploring via hiking trails, stopping at historic sites, and admiring the many scenic vistas. Saguaro is also home to more than 100 miles of hiking trails. Head out on the Hope Camp Trail or Cactus Forest Trail for some easy to moderate walks through a wide variety of terrain. Meanwhile, the Cactus Forest Drive remains one of the park's most stunning scenic drives.

Tombstone — Walk the very same streets that Wyatt Earp and Doc Holliday once frequented more than 130 years ago. The authentic town (about 70 miles SE of Tucson), also called "The Town Too Tough To Die", actually has real inhabitants to this day. It's a true historic town and a perfect example of the Old West. Today, it's been reincarnated as a major tourist attraction complete with stagecoach rides, shootouts at the O.K Corral and gunslingers roaming the streets. Tombstone also has a number of historic museums, a historic theater, western-style saloons, and ample shopping opportunities.

Spas of Arizona — Arizona is a spa lover's paradise, with some of the best facilities in the country. Whether you're looking for a simple massage or an entire lifestyle change, the Tucson region has exactly what you're looking for, from remote destination spas to easily accessible resort and day spas. Canyon Ranch Resort & Spa has one of the nation's top overall spa facilities. Meanwhile, the JW Marriott Starr Pass Resort and Miraval Resort are both home to highly regarded spas. Choose from classic massages to advanced restorative touch therapies, hydrating body scrubs and replenishing facials.
Where to Stay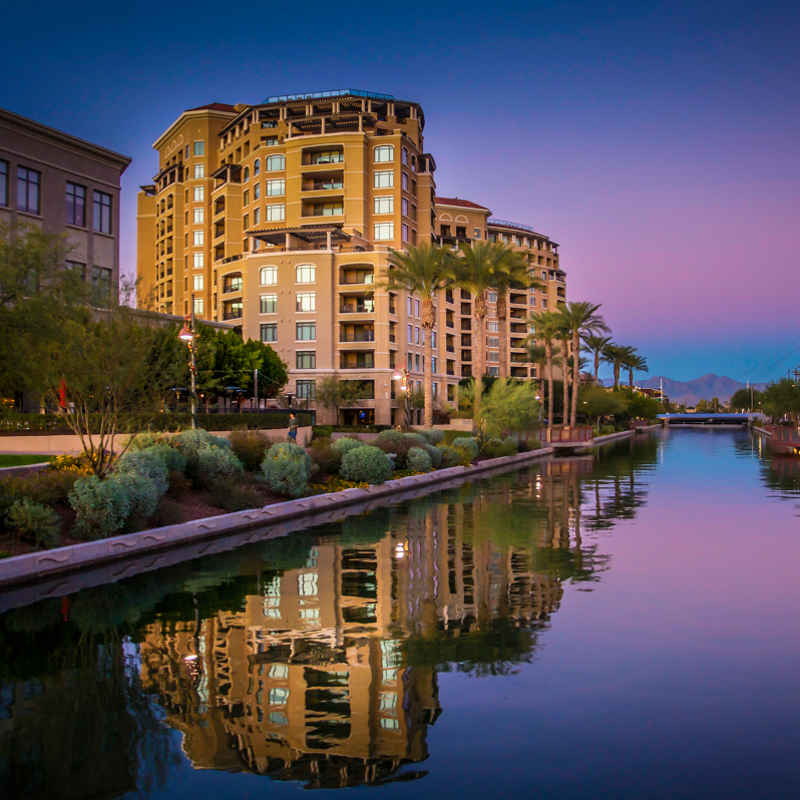 Where to Eat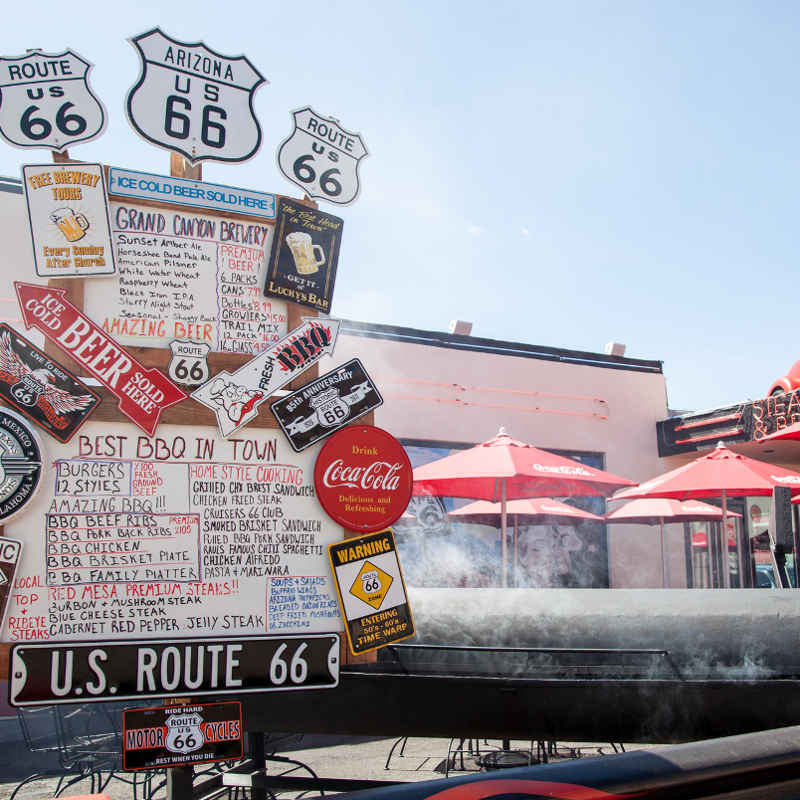 Getting There
Phoenix Sky Harbor International Airport (PDX) is located about three miles from the central business district of Phoenix. It's the largest and busiest airport in the state of Arizona and the U.S. Southwest. It features rental car companies, taxi services, shuttle buses, and other public transportation options. PDX is also conveniently located in the central section of the state and about midway between Flagstaff and Tucson, making it an ideal airport to fly in and out of.